Our people
Meet our international community of people in mission, our trustees, patron and senior leadership.
Meet our people in mission
Mission partners, local partners and mission associates form an international community of people in mission, following Jesus to the edges so that more people can experience their world made new.
Marcio Ciechanovicz and Noemi Celeti, Brazil
Connecting with people beyond the reach of traditional church, sharing the gospel in new ways and ministering to people's physical needs.
Helen Avadiar-Nimbalker, Thailand
Advocating against human trafficking and counselling victims, walking alongside women as they leave the sex industry and start a new life.
Chris and Suzy Wilson, Ethiopia
Working in reconciliation and peacebuilding with local Christian leaders.
Our patron
Senior leadership team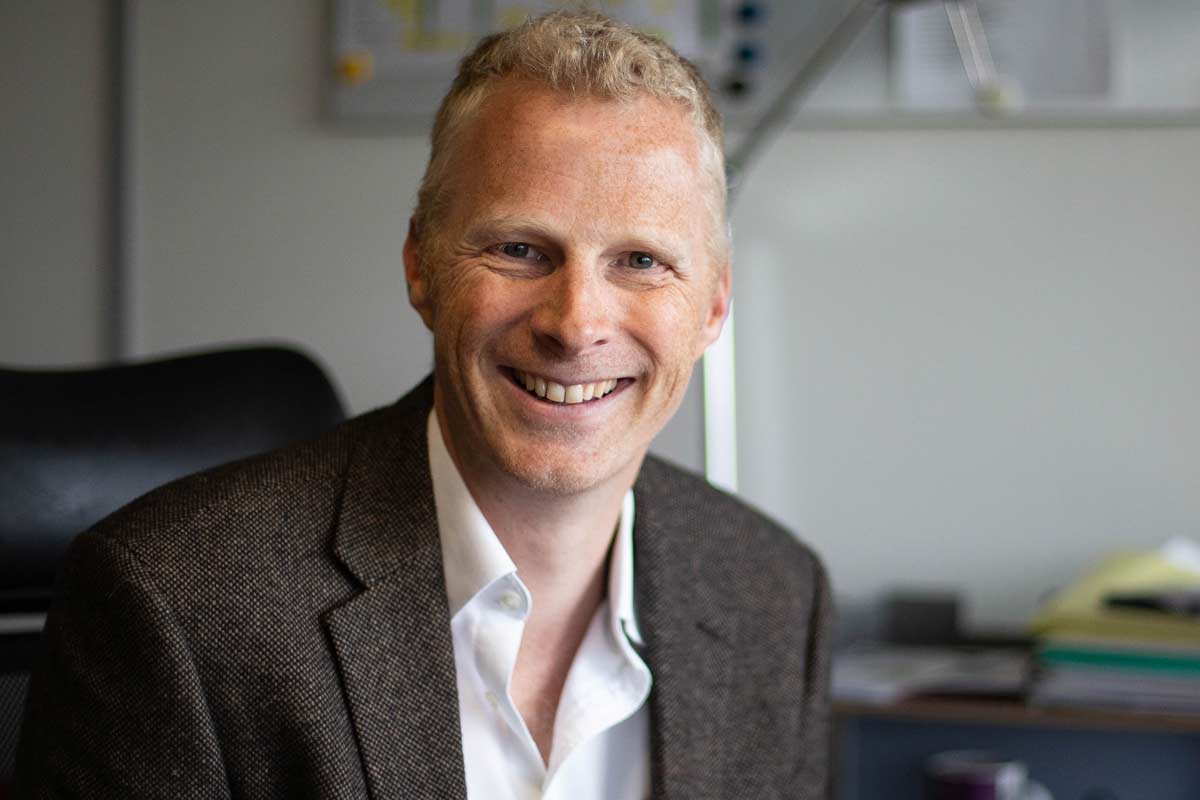 Alastair Bateman
CEO
Alastair took up the role of CEO at Church Mission Society in May 2019.
He was formerly chief operating officer of Resurgo Trust, where he has been responsible for developing the Christian social transformation organisation's sustainable growth strategy. Before that, he worked with Tearfund in high-level marketing, fundraising and change management roles.
Alastair shifted to the charity sector after more than a decade of strategic consulting in the commercial world with companies such as GlaxoSmithKline, Vodafone and Wyeth Pharmaceuticals.
CMS chair of trustees Charles Clayton said of Alastair's appointment: "Alastair's experience in the business sector and international Christian organisations, his leadership and strategic development abilities and his passion for mission will all be key to CMS at this time – as the world of mission is changing and we must keep a clear focus for the future."
"Mission is as urgent and as relevant as it has always been," Alastair says. "The needs of the world are enormous, expressed in broken relationships everywhere. The issues are too great to solve without God, which is why prayer is central. I value building relationships for life and look forward to doing this more at CMS."
Alastair studied economics and politics at Brunel University, theology at St Mellitus and he holds an MSc in management with strategic information systems from the University of Bath.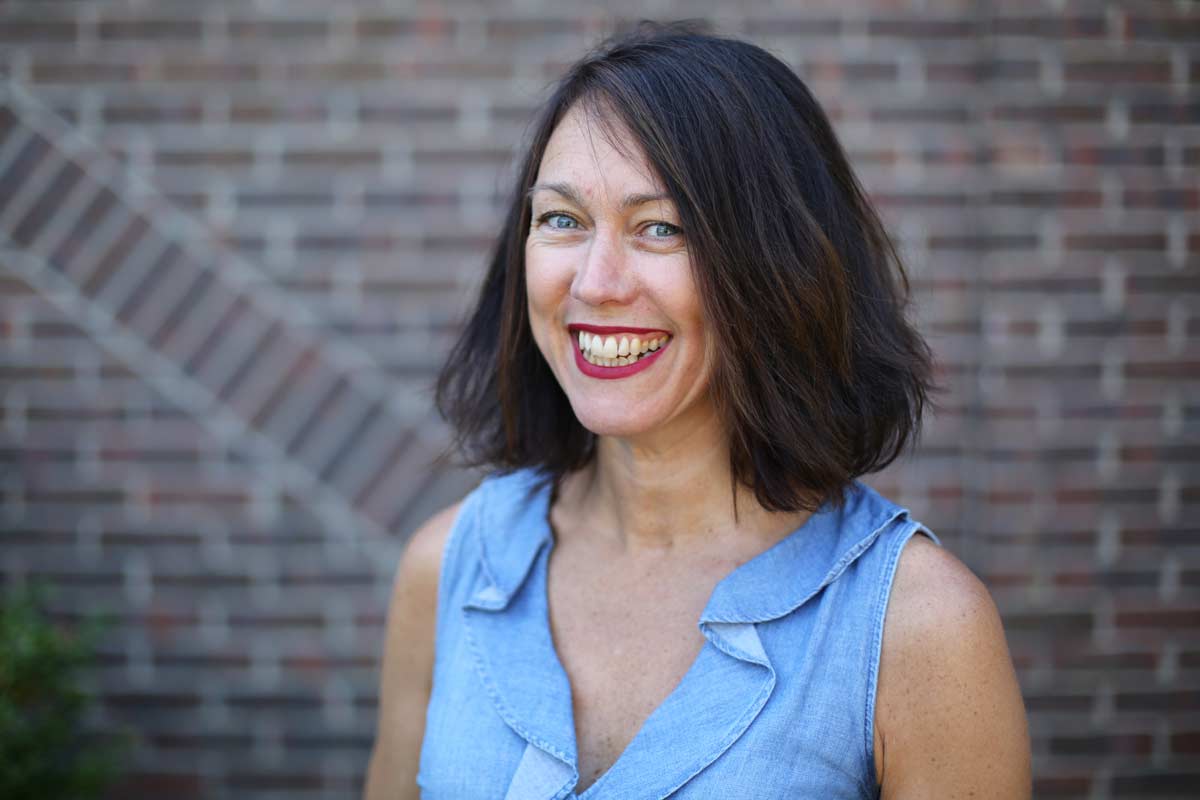 Debbie James
Deputy CEO, people and learning director
As deputy CEO and director of people and learning Debbie is passionate about cultivating an environment that inspires, equips, supports and sustains people for mission at the edges and in which a culture of learning is embedded across CMS.

Debbie joined Church Mission Society in 2001 as Encounter teams coordinator, taking on the development of short-term mission team experiences and leading team visits in Africa, Asia and Europe.
Since then she has taken on various management roles that have used the cross-cultural skills she learned in her earlier career in the context of local and global mission and she was instrumental in CMS taking.
Before CMS, Debbie trained and taught as a TEFL teacher in Moscow and the UK, and as a secondary school English teacher. She has long been involved in pioneering youth work and is an active member of her local parish church.
She studied for her BA and PGCE at Cardiff and Swansea universities and later pursued theological education, holding an MA in theology, politics and faith-based organisations from Kings College London.
Debbie relaxes by spending time with her husband and daughters, and particularly enjoys outdoor activities.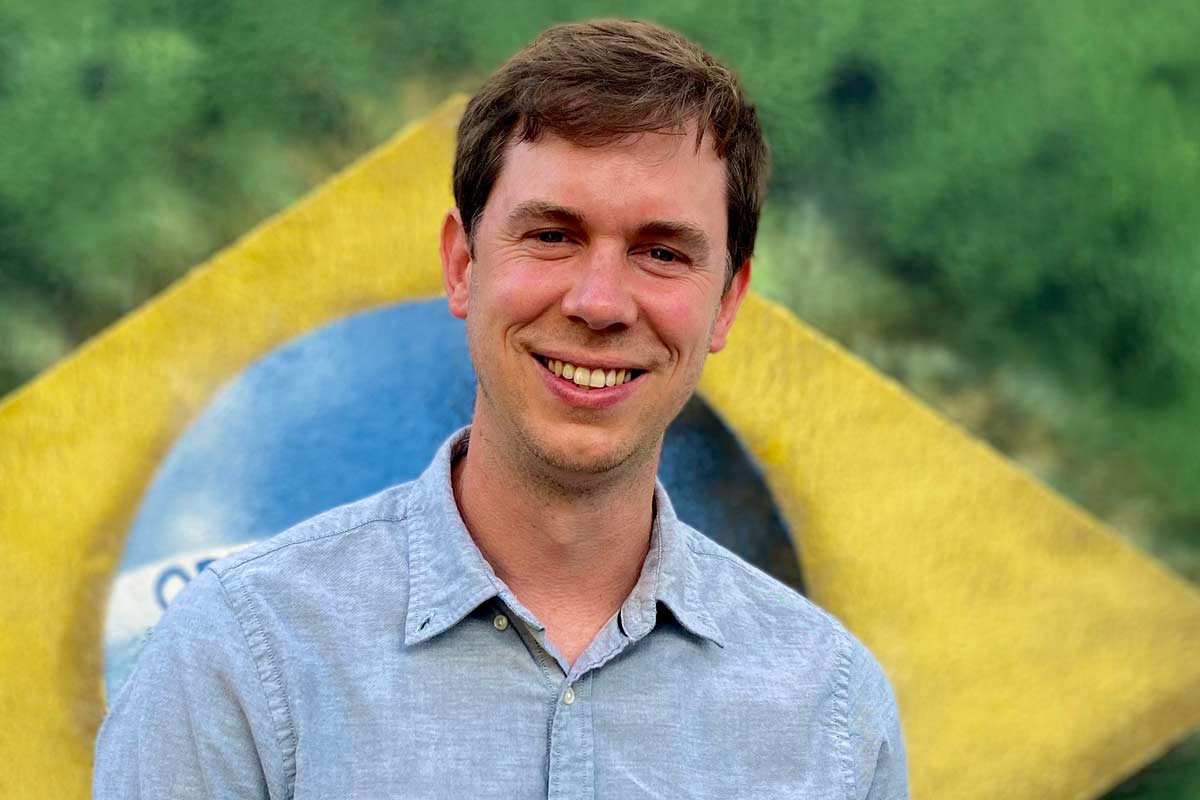 Andy Roberts
Mission director
Originally from York, Andy has spent almost half his life in Brazil, where as mission partners with SAMS and then CMS, he and his Brazilian wife Rose have galvanised their concern for children at risk into several pioneering mission ventures.
In 2012, following an unforgettable encounter with three girls on the streets of Olinda who were being sold for sex by their mother, Andy and Rose founded ReVive International. ReVive provides for the physical, psychological and spiritual needs of girls who have been traumatised by abuse, exploitation or neglect. Together with their colleagues Andy and Rose have helped restore life and hope for dozens of girls. They have also recently been instrumental in lobbying for increasing foster care and adoption possibilities in Brazil.
In 2021 Andy was awarded an MBE for his work with vulnerable children in Brazil. At just 35, he was one of the younger people to receive this honour.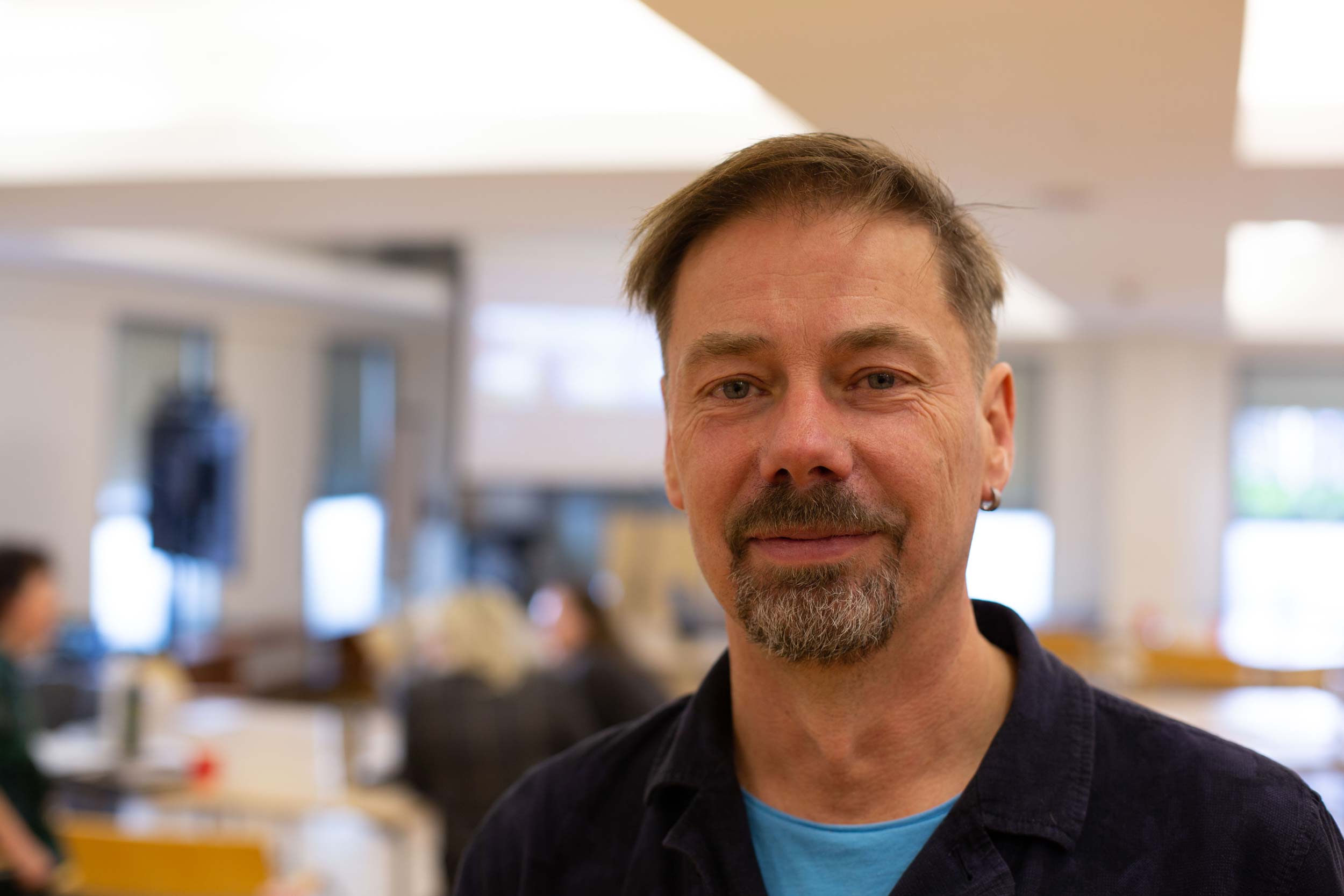 Jonny Baker
Britain Hub mission director
Jonny is passionate about contextual and global mission and the particular edge he brings is the imaginative connection of the gospel to contemporary culture. 
He is a creative communicator. He particularly connects with pioneers, leaders who have the gift of not fitting in as they are called by God to new forms of mission and ministry often beyond the edges of the church.
Jonny has worked for Church Mission Society since 2004 believing that cross cultural mission is a goldmine for ministry in our own contexts now.
The main focus of his work in the last few years has been setting up and leading the innovative Pioneer Mission Leadership Training. This has been very exciting with all sorts of creative pioneers engaging with it who are starting new mission projects.
His role as director of mission education saw him broaden the remit to get involved in the strategic leadership of CMS and to enable learning to be integrated across the whole of CMS – community, mission partners, pioneers and so on.
See pioneer.churchmissionsociety.org, about.me/jonnybaker for more info.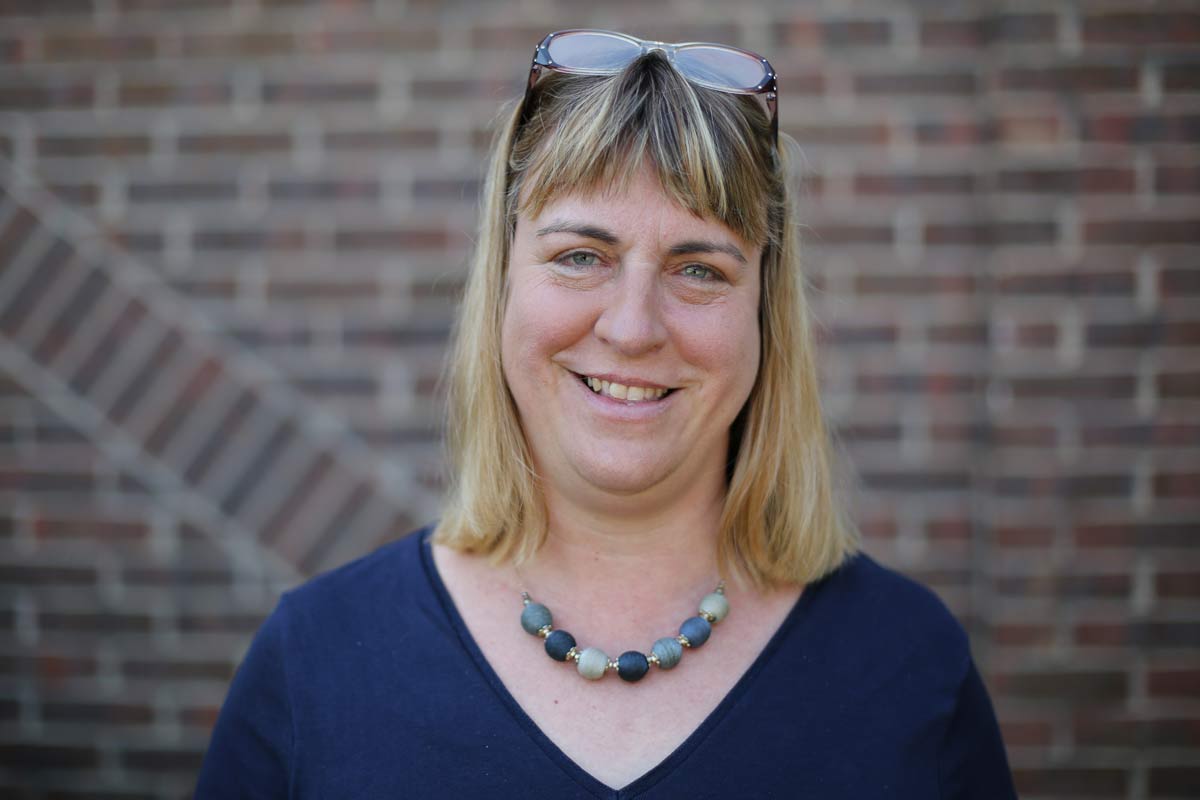 Becky Morris
Finance and corporate services director
Becky joined CMS in March 2022 as finance and corporate services director. She has a background in charity finance, having worked for Oxfam, Guide Dogs for the Blind and the Church of England in Oxford Diocese.
She has also volunteered as a treasurer and trustee for a number of smaller charities, including her church PCC.
Becky is a Chartered Accountant, having qualified while working for Ernst & Young. After qualifying she continued her accounting studies and was awarded the Diploma in Charity Accounting from the Institute of Chartered Accountants in England and Wales.
Becky has a great love of history, having studied history at Oxford University before moving into finance. She also enjoys singing with her church music group and hill walking with her husband and two daughters.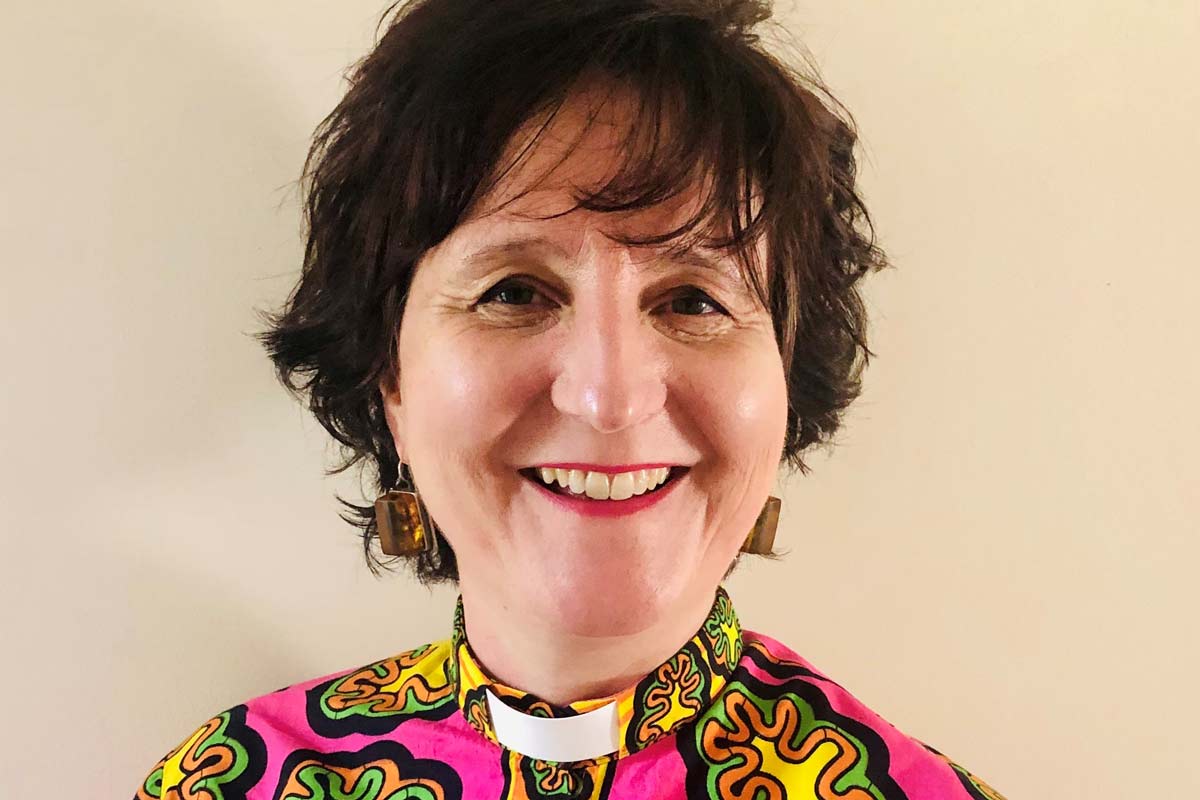 Virginia Luckett
Fundraising and communications director
As fundraising and communications director, Virginia is inspired by the generosity of Jesus and our invitation to respond with our whole life.  
Virginia is a dynamic, inspirational leader with over 20 years' experience working at a senior level in the faith based voluntary sector.
Before joining CMS in September 2022, she worked for Tearfund, in a national role developing Tearfund's church, supporter and volunteer base in the UK.
Educated to Masters level in charity management and theology, she is an expert in multi-channel, relational fundraising, brand development and communications. Driven by her passion for mission and social transformation through churches she seeks to lead her team to mobilise people to pray and give to the work of CMS around the world.
Virginia combines her role with being ordained in the Church of England serving as team vicar in the Golden Cap Benefice, West Dorset. She enjoys writing, singing and swimming in the sea – but not all at the same time!
Trustees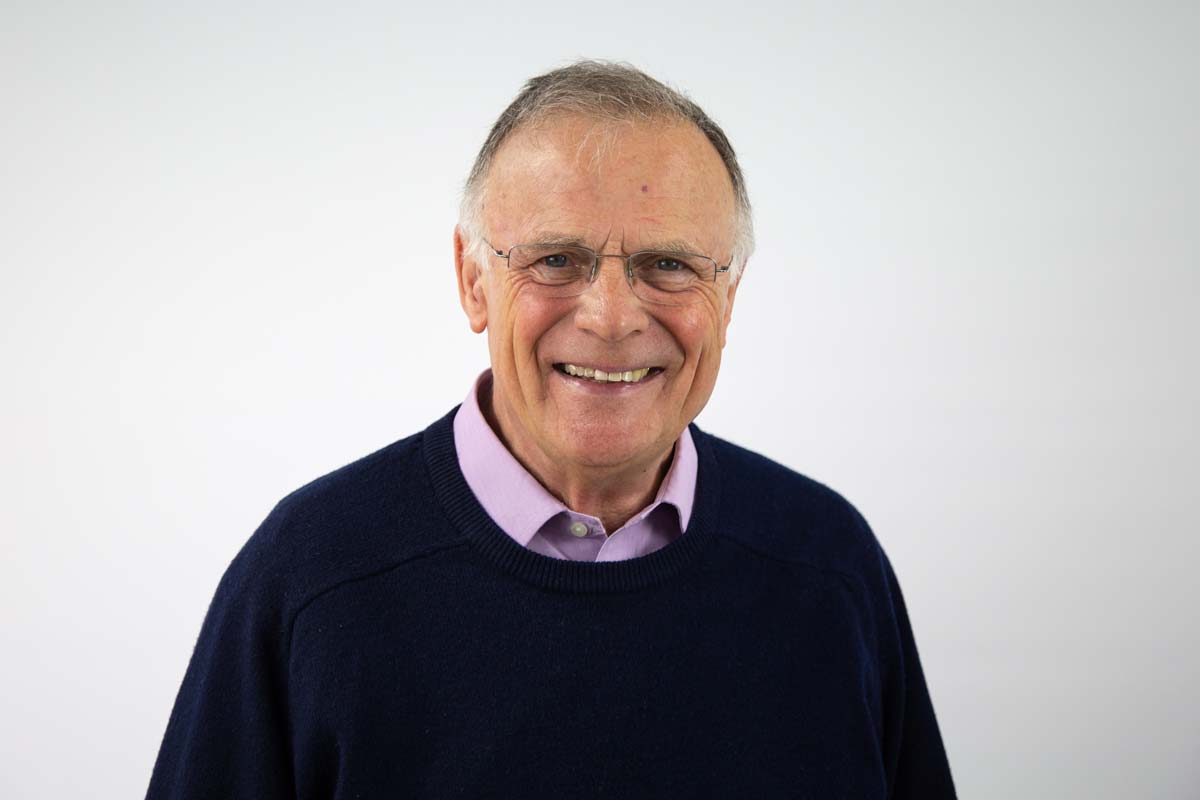 Charles Clayton
Chair of trustees
An expert on leadership in international organisations and seasoned NGO chief, Charles Clayton is the executive director of Oxford Leaders Ltd and until recently was the CEO of the Primary Trauma Care Foundation, which provides training for doctors and first responders in the management of severe injury – particularly in the world's poorest countries.
Mr Clayton is a former chief executive of World Vision UK and former national director of World Vision in Jerusalem, West Bank and Gaza.
He says it was the quality of CMS people that attracted him to the role.
"I have been deeply impressed by individual members, leaders, and mission partners that my wife and I have known in several countries," he said. "If I ask myself what is my best contribution to the church's mission in the world today, I can do no better than to serve in one of the best organisations that is engaged in that mission today."
Mr Clayton originally trained and worked as a civil engineer before becoming an area leader and representative for the Navigators, developing the staff and regional field work of this international charity specialising in cross cultural training of emerging young Christian leaders.
At World Vision UK, from 1989 to 2003, he led the turnaround of this NGO to become one of the most respected, influential and well supported agencies in the country.
After a period as group chief executive of the Shaftesbury (Housing and Care) group, he went on to lead World Vision's work in Jerusalem, West Bank and Gaza, one of the most complex and sensitive in the NGO world. He founded Oxford Leaders Ltd in 2010 to develop leadership and governance in non-profits and mid-sized businesses.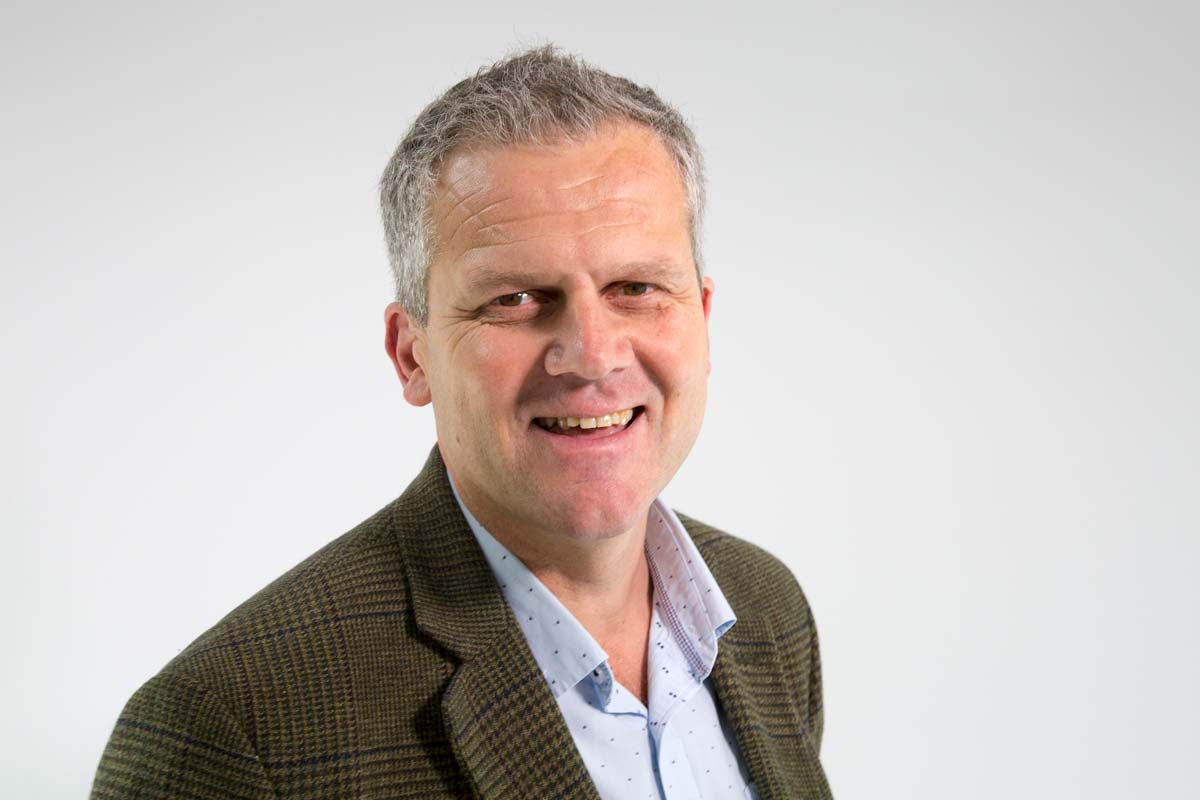 Andrew Bowerman
Andrew co-directs the Anglican Alliance, a small secretariat that looks to connect Anglican agencies with local churches across the communion. He has also held governance positions with Tearfund, the Ecumenical Advocacy Alliance, and several other UK-based local charities.
Andrew became a Christian in his late teens. After training as a social worker, he worked with Interserve on projects around church planting and HIV/AIDS in Peshawar, Pakistan. He returned to the UK for theological training and ordination.
"I have an entrepreneurial spirit and have opened a missional restaurant and an ice-cream parlour. I am also chaplain to Southampton FC and spend time assisting a parish in Somerset. I am married with four birth children and currently one foster daughter."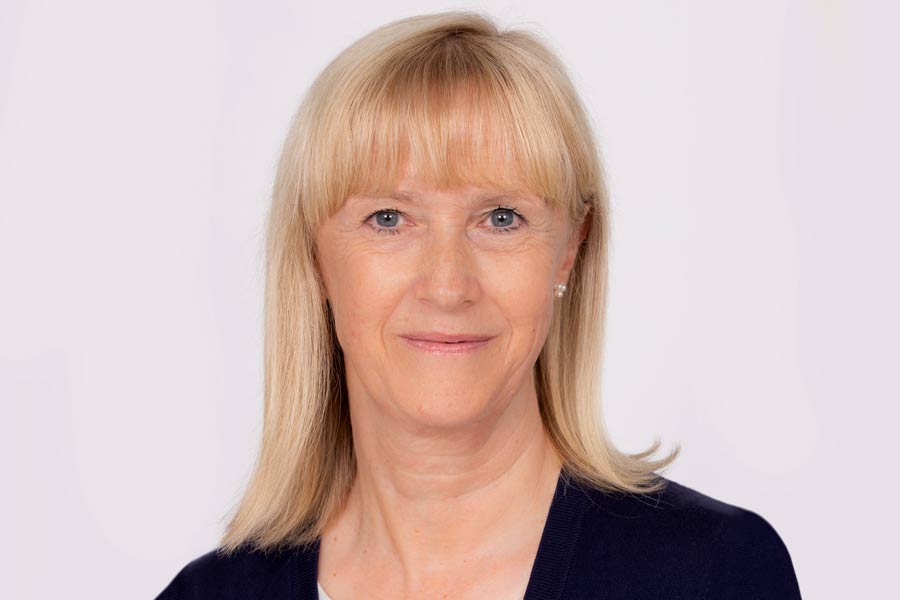 Dr Anne Keene
Dr Anne Keene is retired from being Director of Development and Fellow at Linacre College, University of Oxford.
Having worked with alumni from over 130 countries, and having seen substantial fund-giving income while in post, she's now Emeritus Fellow of this graduate college, and still involved with its community. Anne's professional background is in modern language teaching, historical research, and higher education management and philanthropy. One of her great pleasures is speaking foreign languages; she has a degree in French and German, and is currently reviving her schoolgirl Spanish. Anne is also trustee of the Oxford Evangelical Pastorate, and delights in seeing God work through CMS and OEP, transforming individual lives.
Anne and her husband David, who have a son and a daughter and a grandson and a granddaughter, attend St Andrew's Church in North Oxford, where she has served on the church's PCC and also chaired its stewardship committee.
Anne says: "My interest in being a CMS trustee comes from a combination of my long-held deep desire to see changed lives for Jesus, and my professional work which involved liaison and meetings with a wide range of nationalities."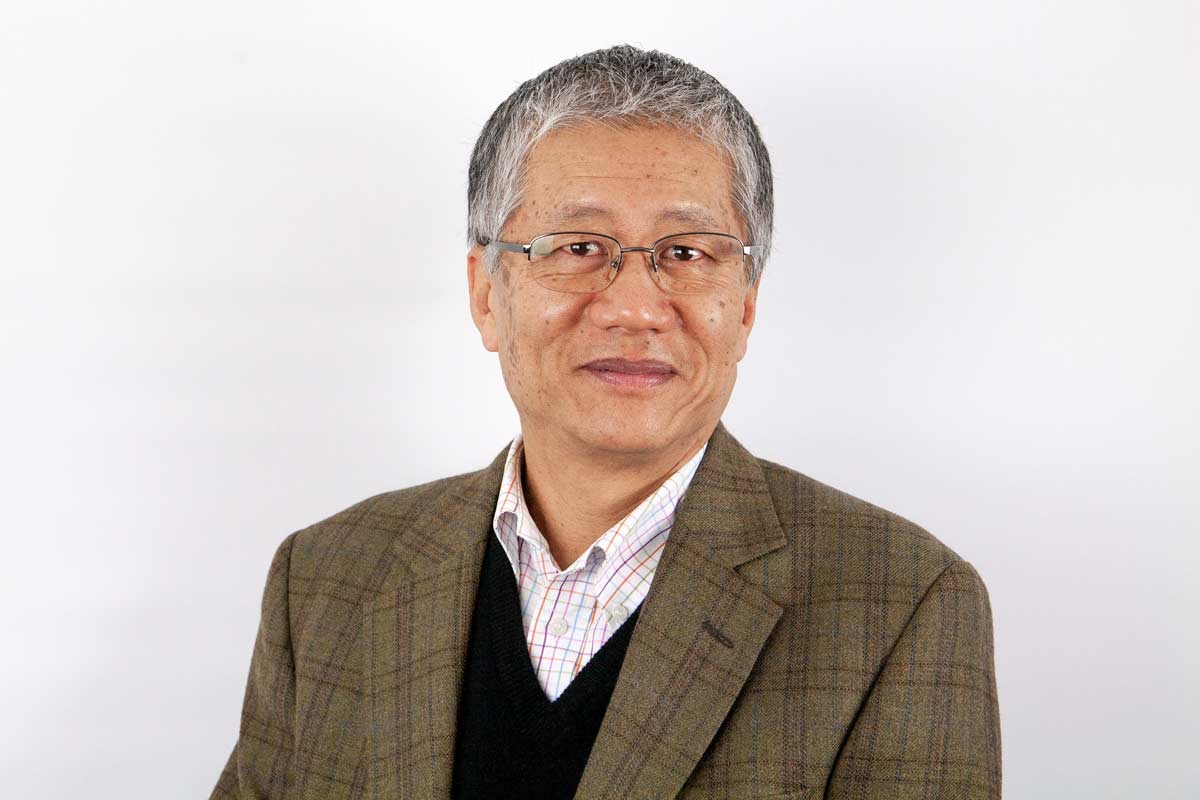 Beauman Chong
Beauman Chong is a retired IT company director. He came to the UK over 50 years ago. He is currently a churchwarden of his local parish church in Winchester, an NHS Hospital Governor, a volunteer at the County Hospital and a trustee of the Winchester Basics (food) Bank.  
He has over 20 years of experience in managing IT end-to-end programme and project delivery for the financial, NHS, retail, insurance and banking sectors, with responsibilities in contract negotiation, recruitment, resource planning, project planning, implementing and supporting operations.
"I went to a junior school in Hong Kong that was sponsored by an Anglican church in Canada. I was always aware of the important contributions made by Christian missionaries in education and healthcare in Hong Kong. Serving CMS as a trustee is my way of putting something back for the benefits that I received at primary school in Hong Kong. I became an active member of our local church in Winchester over 30 years ago." Beauman is married with a son and a daughter, both are at university.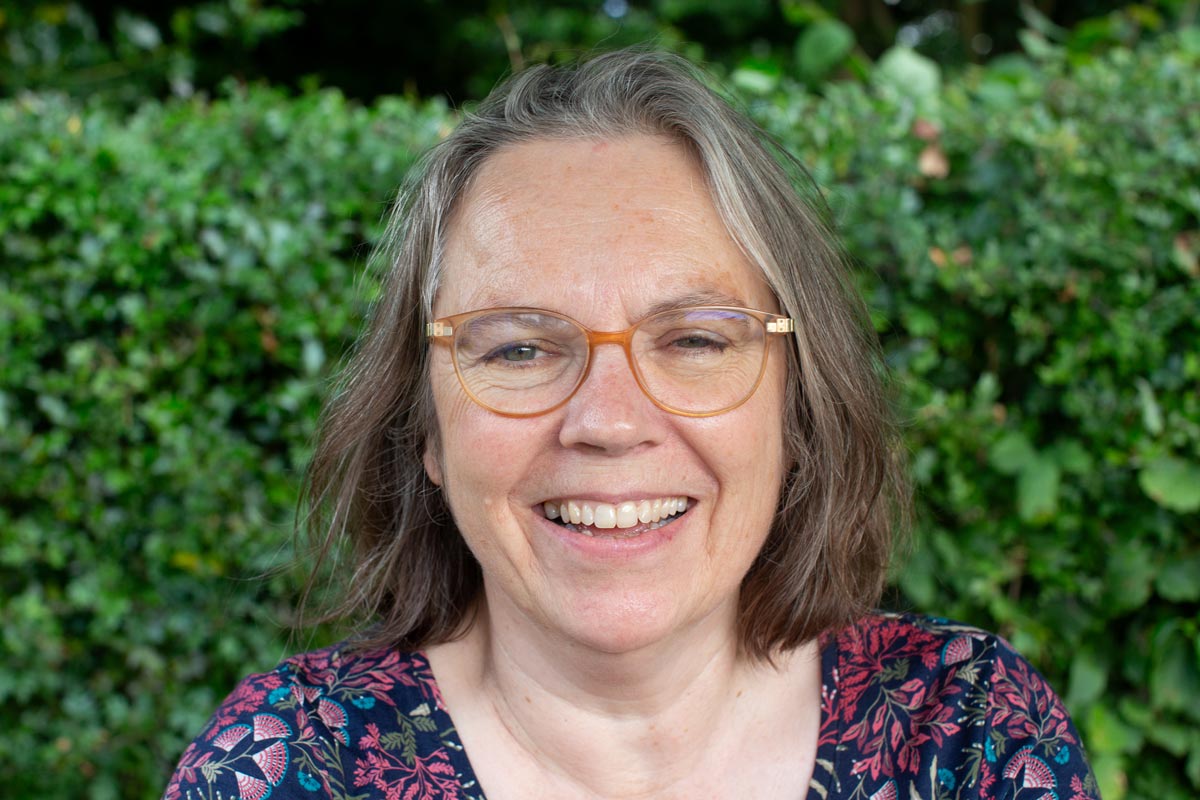 Catherine Morgan Hickey
Bio coming soon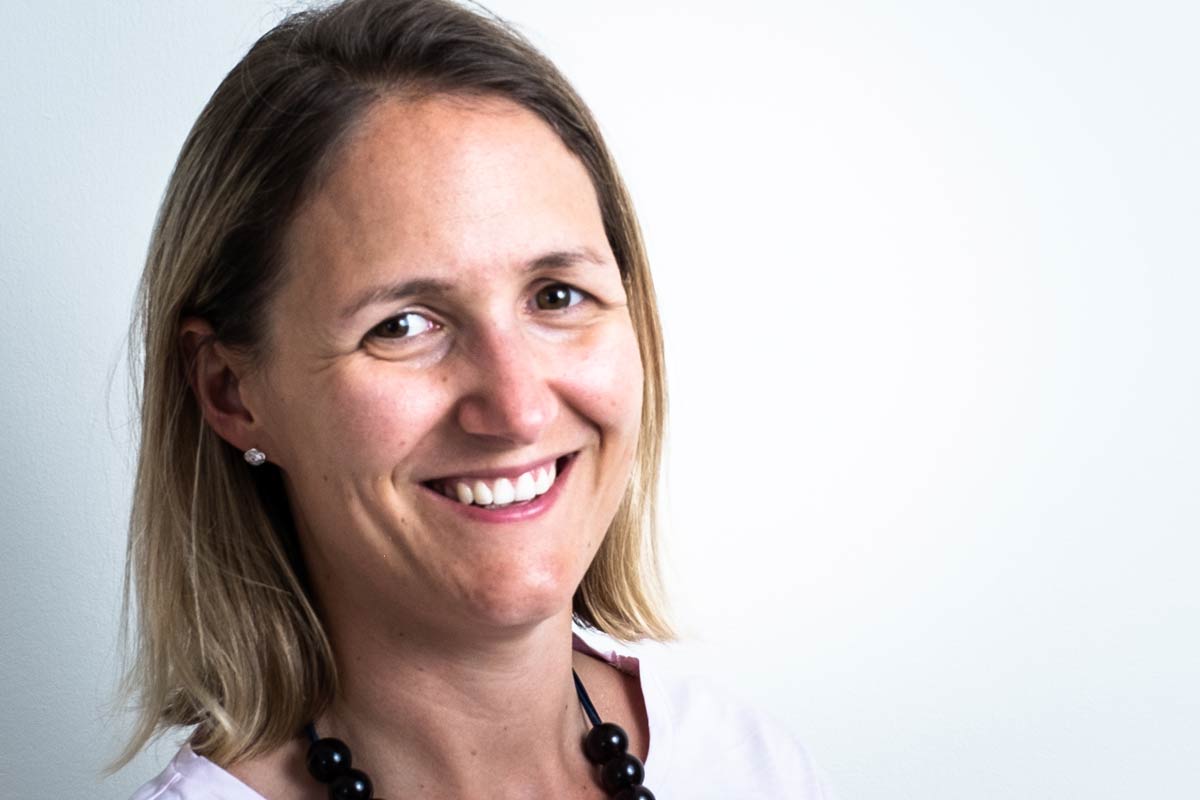 Chloe Louter
Chloe works as a diplomat for the UK Foreign, Commonwealth and Development Office, and has served overseas in Sudan, Jordan and Belgium, as well as in London.
An active member of a church community wherever she goes, Chloe has worshipped alongside Christians in a range of cultural settings, and some in very difficult circumstances.
Through her work she has grown in understanding of the global context, including politics, development and human rights, and has experience in policy, programming, leadership and management.
Chloe was brought up in the Anglican Church, and made a commitment to faith as a teenager. She first encountered CMS when studying mission as a theology student, and has been a supporter ever since.
Chloe lives in Brussels with her husband Koen and baby daughter. She enjoys running, swimming and practicing her Arabic language skills.
She is delighted to serve as a co-opted trustee for CMS, with its legacy of pioneering new and creative approaches to mission and what that looks like in today's world.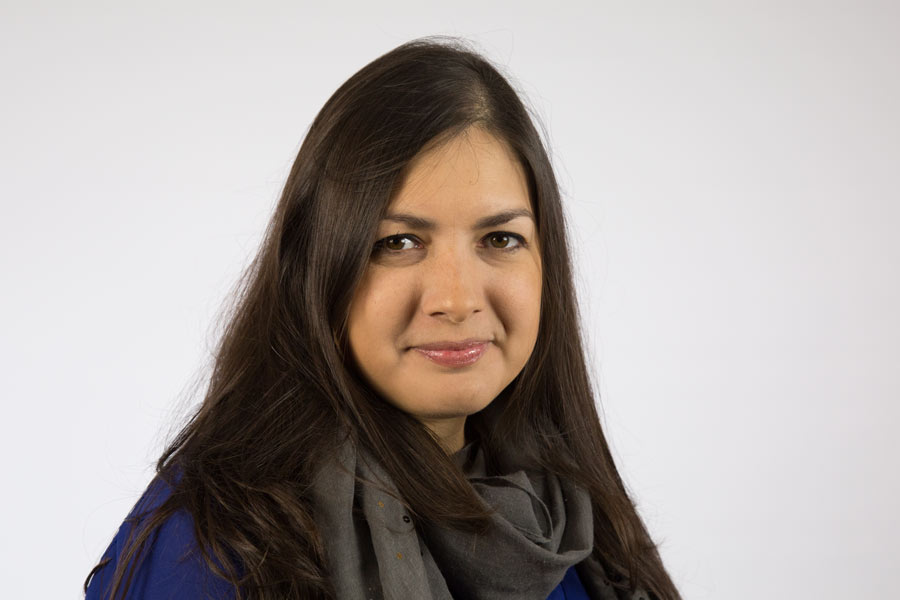 Fiona is married to Nathan and they have recently stepped into the joy of parenthood. They are active members of King's Church Chesham and lead a house group together.
Fiona distinctly remembers how becoming a Christian greatly impacted her thinking on issues of social justice and the role of the church. This conviction has influenced her career as she's looked for opportunities that address issues of injustice on a global scale as well as equip the local church to be all that they are called to be.
Fiona says: "Seeing people step into a space of freedom which encourages them to play their part in God's mission, and equipping them to enable strong and grounded local churches that are active in their communities as a result, are things that really excite me. This holds so much potential to greatly impact God's Kingdom."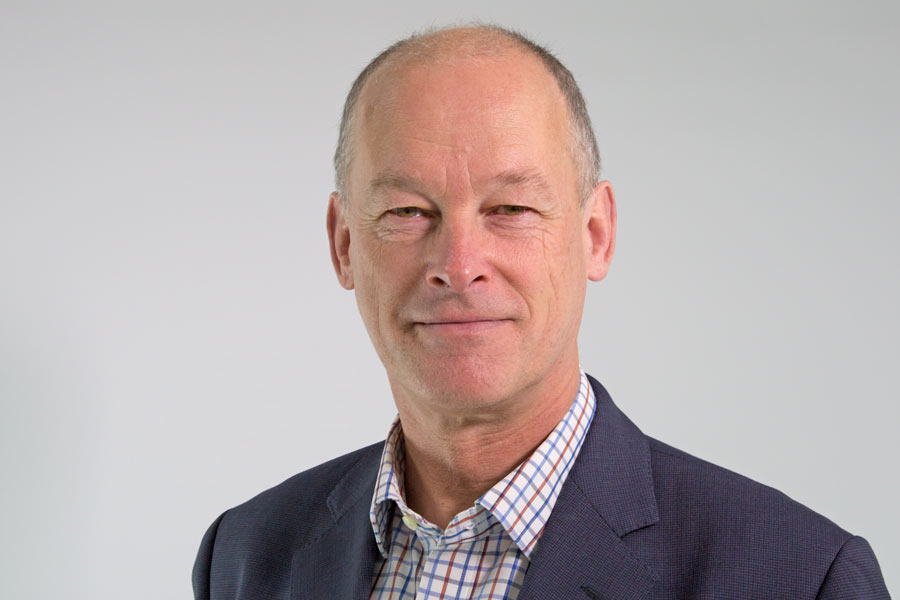 John Stansfeld
John recently retired from Lloyd's Register, a technical and business services organisation with operations in over 80 countries that employs over 8,000 people.
He served on Lloyd's Register's executive team for 20 years and had director-level positions in the areas of strategy, human resources, transportation business leadership, as well as regional responsibilities for the Americas and Asia.
"I have been a Christian since my teenage years and have always been involved in our home church, whether on the PCC, as churchwarden, leading a house group, as a church elder, helping start a Besom initiative or being a part of a world mission group. Since visiting Hilary and Peter Bewes in Tanzania in 1973 I have taken a keen interest in supporting mission."
John lived and worked overseas for 14 years in Canada, USA and Hong Kong. He is married, has four grown-up children and three grandchildren.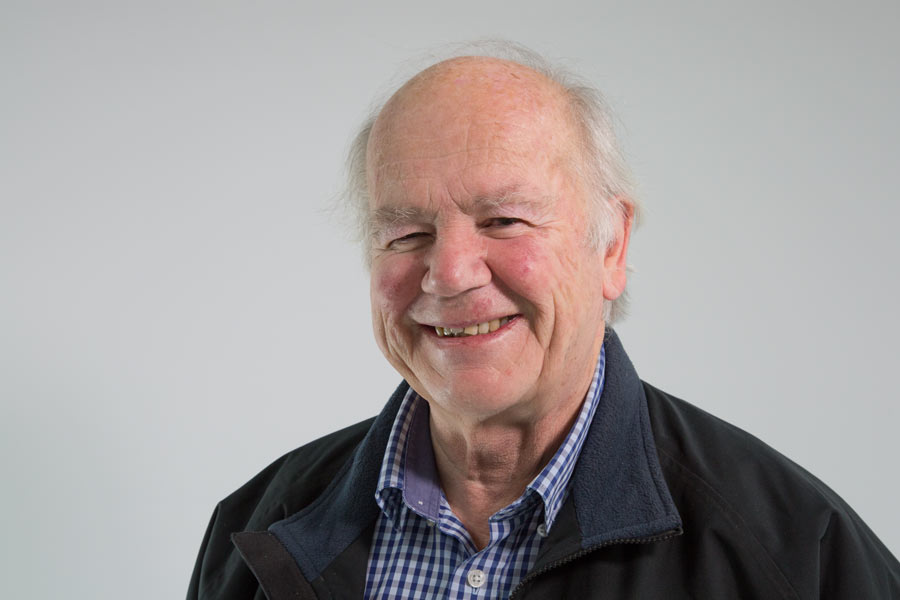 Kevin McKemey
Kevin advises church-based agencies and programmes around the world on disaster risk reduction, behavioural change and social impact assessment.
Kevin grew up in a missionary family in Kenya. He made a commitment to Christ at the age of eight and, while studying agriculture in Scotland, recommitted his life to Christian service in his early 20s. He worked for SAMS in Northern Argentina for 12 years, then with Tearfund and the relief and development agency, World Relief. He received a PhD from the University in Reading in 1996 in environmental behavioural change management.
Kevin and his wife Denise worship at St Leonard's Eynsham, where Kevin serves on the PCC.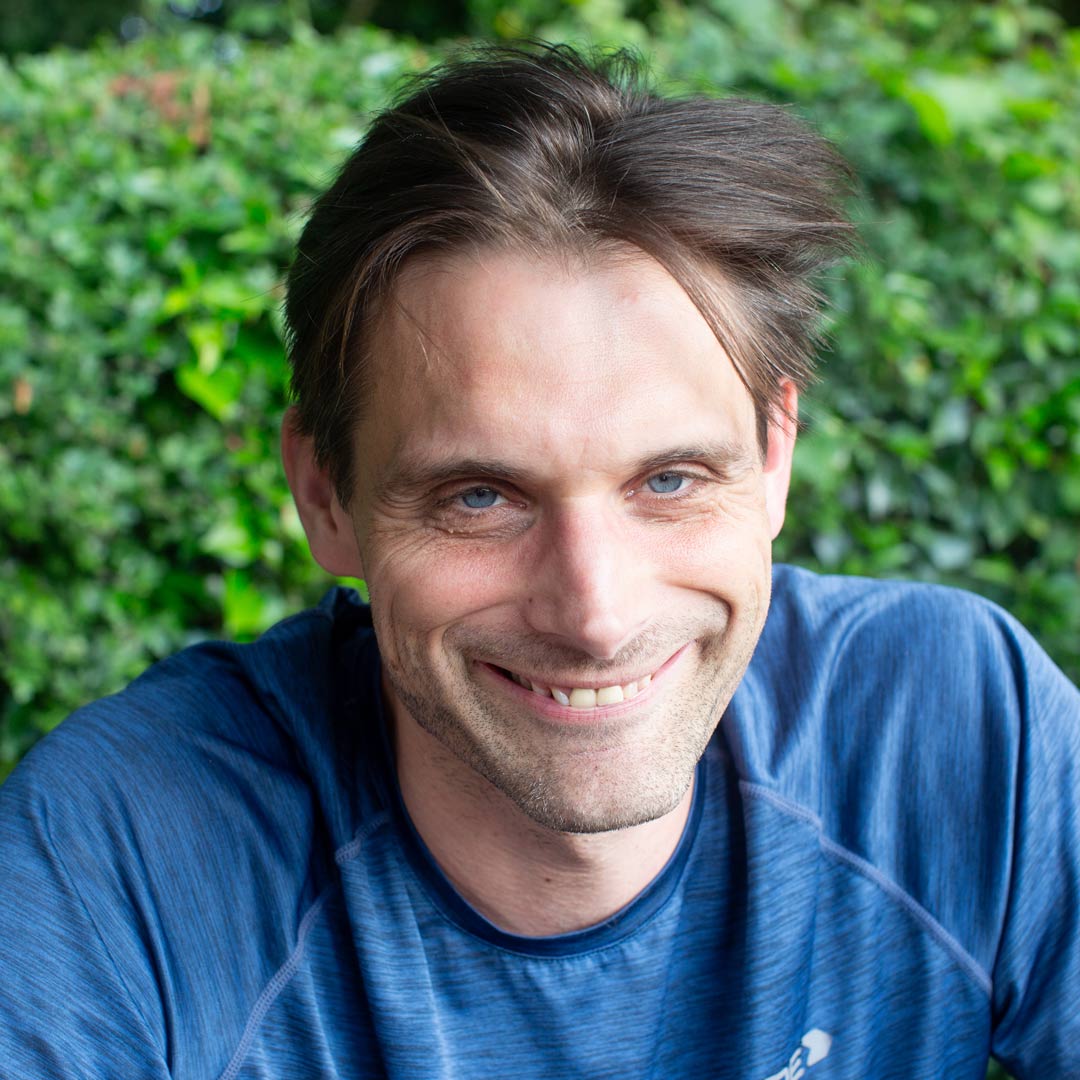 Rev Richard Moy
Bio coming soon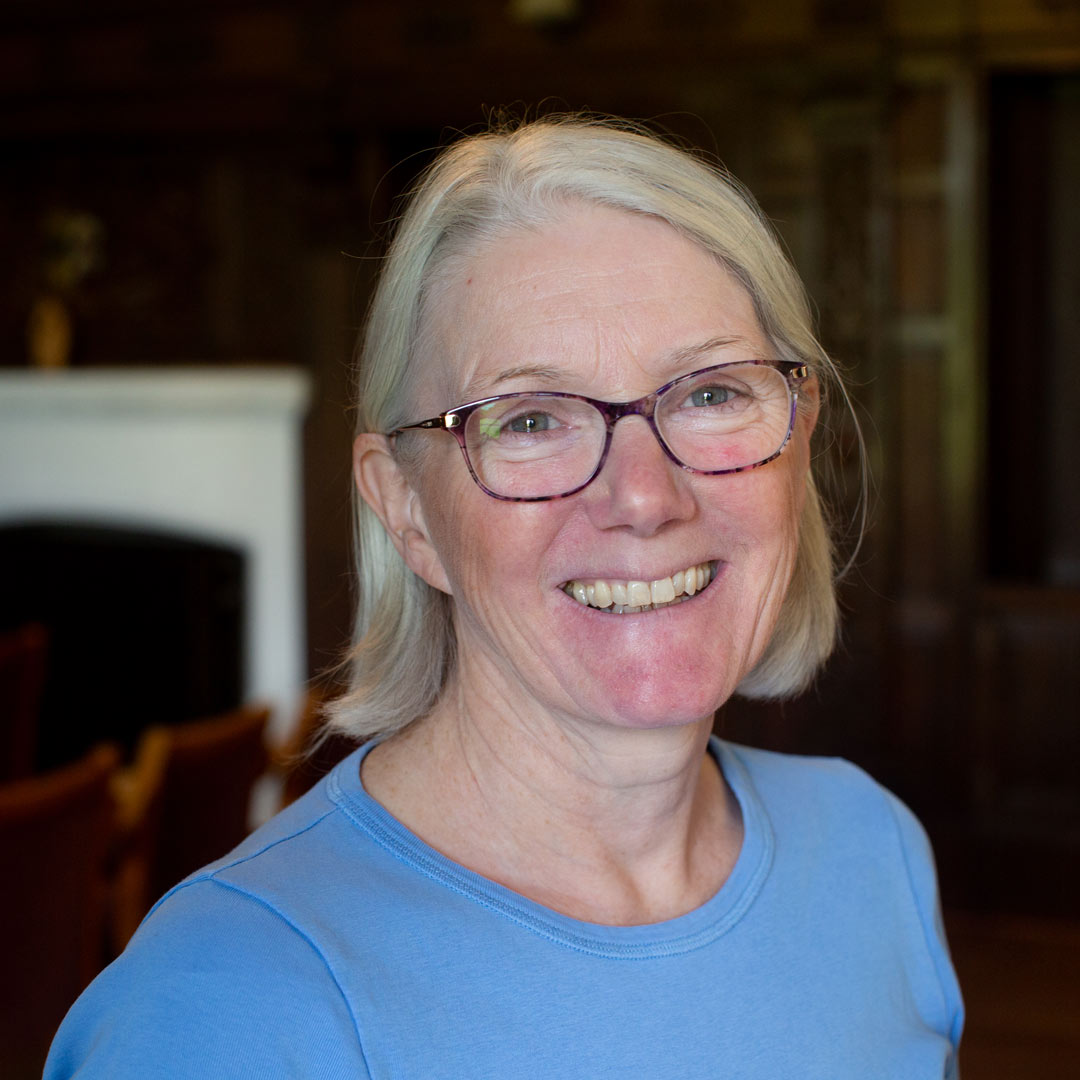 Rev Sarah Jayne Hewitt
Sarah Jayne Hewitt (SJ) is an Ordained Pioneer Minister in Worcestershire, sharing in the ministry of a group of Churches in Redditch. 
Between 2001 and 2013 SJ ran GiveUsTheFish, a fundraising consultancy working with charitable organisations and social enterprises, to fund their work. SJ has been a student at CMS since 2015 completing the Certificate and Diploma courses and is currently studying the DTh in Christian-led social enterprise with CMS and Roehampton University. SJ is married to Neil and between them they have five children and five grand-children. SJ is passionate about the work CMS does both in training and equipping pioneers and their mission work in other countries and feels using her knowledge and experience as a trustee for CMS is a part of her ministry.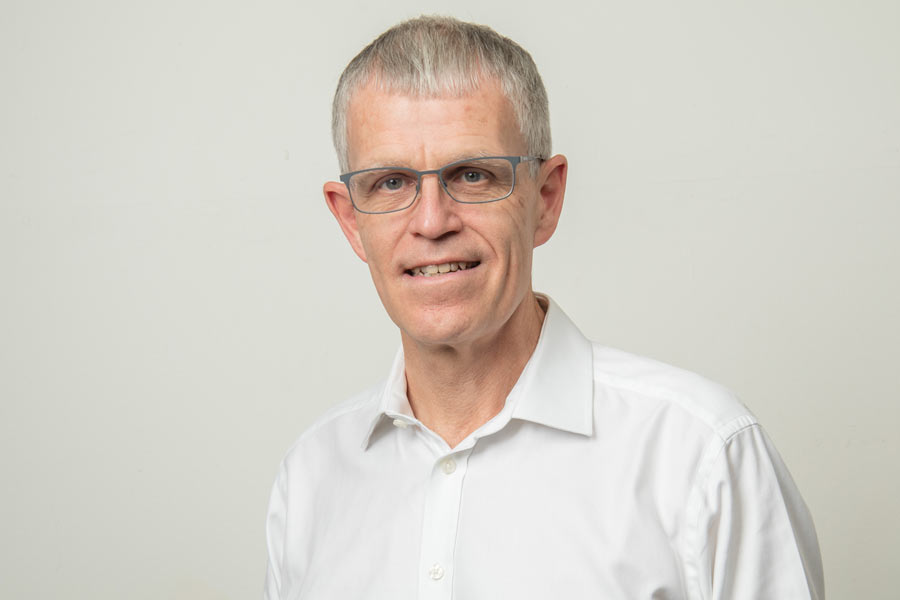 Simon Upcott
Simon is an experienced church and charity trustee, honed alongside a long career in business with large listed, multinational enterprises. 

His international finance, accounting, tax and leadership skills have afforded him the opportunity to travel extensively, his enthusiasm having been kindled by early years spent in Japan. He now applies his experience and abilities in non-executive capacities with a number of charitable organisations, helping them to achieve their strategic aims through robust decision making, governance and organisation. Married to Susan, they have experienced the joy and challenge of launching four children into their own independent adult lives from their home in London.
He has been a Christian since his early teens, benefiting greatly from the patient teaching and example of many church ministers, family and friends throughout his life. "This turned my initially woolly view of Christianity into firmly rooted faith in God which impacted how I lived and worked."
He studied Mathematics and Music at university, going on to train and work with major international accounting firms, becoming a Fellow of the Institute of Chartered Accountants in England and Wales.
Music continues to play a large role in his life. He is a high standard player, singer and composer, encompassing an eclectic mix of styles of music. "One of my greatest delights has been leading music at church with my family making up the band!" Sport and physical activity keeps him fit and acutely aware that teamwork is a critical factor in the success of any enterprise, charitable or otherwise.
"Practical outworking of my faith has always been a key feature of my Christian service. In various capacities, I have long supported others in mission and ministry, both in the UK and abroad, often in pioneering and planting contexts. In CMS, I see an organisation that mirrors my passion to see God's work flourish beyond the walls of church buildings, through a worldwide community of committed people."
Keep exploring…
Our story
A community 220+ years in the making
Our work
What do we mean by "the edges"?
Our impact
Stories of change, focus areas, annual reports – all made possible by generous givers