Anvil

journal of theology and mission
Finding my place
by Rosie Hopley
---
In this article, I'm going to explore why I have chosen to return to formal study, after being in the world of work, volunteering and pioneering mission for the last 30 years. I'll point to some of the opportunities and challenges likely to emerge, as well as what makes me hopeful.
At the end of September 2021, I started my MA in Theology with CMS, following the African Christianity track. Standing on the threshold of academic learning, finding my place within the African Christian diaspora in Britain and wanting to broaden the voices I'm hearing in the church, I'm excited to be here.
It's a privilege to be able to pivot at this stage of life, and yet there are three challenges I'm grappling with that my recent journey into learning seeks in part to address:
Discerning the opportunities in the midst of rapid change
Identifying missing theological voices and perspectives
Being willing to be repositioned.
Why I chose to apply for the CMS MA: African Christian diaspora route
For several years, I've been observing the impact of racial division in British society. Until the end of January 2021, I was CEO of a Christian charity I founded called Beloved,1 which works with women in prostitution in Bristol. While on outreach visits to women working in brothels and massage parlours across the city, I'd be asked the question: "Isn't Christianity the white man's religion?"
I don't believe it is, but I understand why someone might ask this question. There is a need to be able to come up with a compelling response for those who are curious, as well as those in the church who are also grappling with this nagging doubt. I want to get a broader, wider and more global understanding of Christianity through the eyes and ears of non-western teachers.
Seeing the context of mission in Bristol, with the city's historic links to the transatlantic slave trade and legacy, it seems all the more pressing to have a better insight into global theological teachings. This will help me, and I hope others like me, to speak into these doubts and to offer a compelling, authoritative answer.
Discerning opportunities in times of rapid change
It is an exciting and challenging time to be embarking on study, at an important juncture for the church. With the movement of people globally, and increasing diversity in the UK, our teaching, theology and witness would do well to reflect these changes. In Bristol, the largest city in the south-west, where I'm based, a growing number of our nearly 470,000 residents belong to a Black or minority ethnic group.2 For many years, as a church we have asked for the Lord to send us to the nations. Well, the nations are here! According to local data:
The population of Bristol has become increasingly diverse. The proportion of the population who are not "White British" has increased from 12% to 22% of the total population. In Bristol, there are now at least 45 religions, at least 187 countries of birth represented and at least 91 main languages spoken.3 So what does this mean for us as believers in the city? And further afield in cities and towns across the UK? Surely, this represents a massive opportunity. To welcome the stranger, to clothe the needy, to be places of hope and transformation. Yet we'd be making a mistake to stop here.
I believe there are hidden gifts – treasure, you might say – among us, whether it's long-term neighbours, or new arrivals to the city. I'm convinced there are hidden talents among the body of Christ, which we need to unearth and make the most of. The African diaspora in Britain has many gifts to offer to churches, as well as to our wider communities. Indeed, churches founded by those from the African diaspora have been serving, reaching the lost, preaching the gospel and reinvigorating the UK's Christian witness. I'm looking forward to exploring and discovering more from fellow believers and being blessed by their giftings. For years, we have been praying, "Lord, send the workers." Praise God – he's been sending workers to us from many places, including African nations.
What's missing?
For over 30 years, my learning and teaching has been western and European-/US-focused. Not necessarily a bad thing, per se, as I can truly say I have flourished under the teachers I've had over the decades, and I thank God for them. They have been wonderful.
But given the statistics quoted earlier, I need to hear more Black, African and Middle Eastern voices, to allow them to shape my theological learning too.
Last year, due to the opening up of events through Zoom – a necessity in the first year of the COVID pandemic – I was able to be part of Meachum School of Haymanot's inaugural gathering of the Society of Gospel Haymanot (SGH).4 With teaching from some of the leading Black US theologians and scholars, I felt I had stumbled into a banquet, and I emerged so well nourished! It was a joyful and worshipful gathering, and I'm excited to be joining the Society of Gospel Haymanot again this October presenting a Practical Theology paper on Isaiah 61 and God's mission call.5
I also recognise my own part in this challenge – to take responsibility for broadening my diet of spiritual nourishment. Which churches am I visiting? For example, there are plenty of majority Black churches in the city. Which books am I reading? Which lectures am I tuning in to? Which conferences am I attending? I have agency and choice in this, and it's up to me to exercise it, and wisely broaden my diet.
Taking steps into this vast globalised pool of theological voices, there's the challenge of being overwhelmed by the myriad of choices! I look forward to being guided by people like Harvey Kwiyani and Cathy Ross, as well as local church leaders who have been serving faithfully on the ground in Bristol for decades.
I'm particularly excited to be joining my fellow CMS students on the MA course, several of them joining from a variety of nations via Zoom. It feels like a whole host of vistas has suddenly opened up before me, and there are nuggets and treasures of learning and wisdom to discover.
Being willing to be repositioned
Last year was a tumultuous time for millions as the pandemic began to grip the world. It was also a time of protest and lament, following the shocking murder of George Floyd. Many people were horrified by the scenes of a man's life taken at the hands of a police officer, all caught on camera.
A personal challenge for me was that while I was leading a pioneering work among women in Bristol massage parlours and brothels, I also grappled with the wider societal conversations, or the silence as people were scared to step into awkward conversations around race, racism and whether we truly are a post-racial society.
Over a period of time, I had a sense that God was calling me to pass on the baton of leadership of the charity to others, and that handover was completed at the start of this year. At times it was an uncomfortable process, but being obedient is always better than being comfortable!
I'm immensely grateful for the other seasoned and wise leaders who gathered around me and helped me to discern the Lord's leading. It's a delight to see Beloved continue to flourish in its mission among the precious women in the parlours, seeing them come to know Christ's transforming love and freedom.
As that door of leading has closed, other doors of learning and writing have opened up. Being out of my comfort zone is something I can see I'll need to get used to, and that's not a bad thing.
Humility to work together
When I hear reports of church leaders and church congregations coming together to share what they have to bless communities around them, seeing the work of Christ as he builds his church, it makes me hopeful. Whether it's two long-standing leaders from different cultural backgrounds joining together in missions into prison work, or churches opening up the pulpit or preaching platform to leaders from other nations, it causes me to rejoice. Or people from churches in one area of the city, praying faithfully together for years for their community – what blessing there is.
The Lord in his infinite wisdom has caused us to need one another, to bring gifts that we will find through each other and alongside each other. Is it going to be hard, and will we make mistakes along the way? Yes, there will be challenges; as God disturbs our comfort, it will be hard at times, and of course we're bound to make mistakes. But what joy there is to be found as we seek the kingdom of God together, preferring one another, listening to one another in love and humility.
I'm excited that from what I can see, the Lord has been sending in his reinforcements for the local church in the guise of those who we mistakenly think are the least, the lost or "not like us". It's my prayer that God will open our eyes to what he is doing, that we will discern the opportunities around us and listen to a more diverse range of Christian voices. May we be humble, rejoice and be obedient to join in with the work of the Holy Spirit.
---
About the author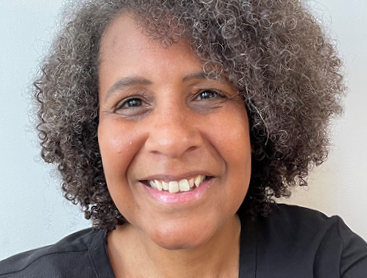 Rosie Hopley is the founder and former CEO of the charity Beloved, co-founder of a social enterprise, LoveWell, and co-founder of Bristol city prayer gathering Vision for the Vulnerable. Prior to Beloved, she ran her own communications, PR and research business, mainly working with government bodies, the NHS and private healthcare organisations, and universities.
More from this issue
Notes
1 Beloved is a ministry that supports women working in prostitution, in particular those in commercial massage parlours and brothels. Outreach teams are recruited from local churches, trained and equipped to share the gospel, support women to exit the sex trade, and provide support and comfort. For more information see https://beloved.org.uk.
2 "The Population of Bristol – September 2021," Bristol City Council, 4, https://www.bristol.gov.uk/documents/20182/33904/Population+of+Bristol+September+2021.pdf/e6cb7ac8-278c-c351-9dcc-07a83fb4fe23?t=1632843439676.
3 Ibid.
4 Meachum School of Haymanot's inaugural gathering of the Society of Gospel Haymanot (SGH). Meachum School of Haymanot (Ge'ez word meaning faith, or theology) exists to "bring biblical, graduate-level theological education to African-American, ethnic minority and lowincome communities in a contextualized and affordable manner." While the centre of teaching resides in St. Louis, Missouri, USA, all classes and programmes are available online.
5 Find out more about the Society of Gospel Haymanot, and their conference, which took place on Friday 22 October and Saturday 23 October 2021, at https://meachum.org/annual-meeting.