Anvil

journal of theology and mission
Navigating the challenges of learning through conversations and relationships: reflections from the Wales Learning Network
by Delyth Davies
---
Introduction
In 2018 the Cymru Wales Learning Network team of the Methodist Church in Britain embarked on this theological action research project in partnership with the University of Roehampton and the Susanna Wesley Foundation. The local reflector team of three staff members, Amy Adams, Gareth Bennett and I, were eager to engage with this project in order to understand what it is to be a learning community and how this helps us in our work, supporting learning in Methodist churches across Wales.
The context we were working in at the time was very different from that of the present; not just because of the unforeseen impact of a global pandemic and how it led to enormous changes in areas of learning and development, but the picture of the Methodist Church in Wales was different too. As a team, we were working alongside two separate Welsh- and English-language synods, which were in conversation about merging while at the same time supporting Connexion-wide1 learning and development opportunities in areas of mission and ministry. One of the areas we wanted to explore was how to enable churches to move from theory, and their vision for what they wanted to do, to practice and what part factors such as ownership, agency and motivation played. This ultimately led us to the following definitive research question.
In the Methodist Church in Wales:

What enables or disables learning towards action?
What ways could the Learning Network in Wales be a resource for such learning?
After a process of exploration, training and planning for us as a team, a number of interviews and focus groups with churches and ministers were set up across Wales. The data gathered from these formed the basis of the reflections, and the final document recording our learning, produced in collaboration with the Roehampton team, has led to some useful insights and exploration for us as a team, in two aspects in particular – how people learn, and the importance of relationships in learning.
Reflections on how people learn
One of those most telling findings from this research project was the tension between structured training and learning through informal conversations. The experience of those questioned was that learning is far more effective when it is conversational. References were made to "conversations around the well", demonstrating the importance of story-sharing and of learning from each other. In conversation the agency for learning is shared and people had clearly enjoyed learning in this way. Opportunities for conversation, for discussion groups and enabling learning from each other were already key parts of many of our events both in Wales and across British Methodism. Yet as a team we were aware of the contrast between this insight of learning together and from each other and the expectations of some participants attending training events. People expected to be told how to do things, and we had heard how potential attendees did not sign up because they believed they already had sufficient information and skills in a particular area of work.
Reflecting on learning in the context of church life, another key observation was that learning has traditionally been associated with Sunday preaching. The expectation of cognitive learning through the sermon rather than, what we described as, learning for action seemed to lead to a disconnect. We saw a gap between the informative sermon and its potential for transforming lives for mission. Along a similar line, Bible studies were often associated with being academic in nature. One church had moved from naming the Bible study to Bible chat, which seemed to have made a difference in how people approached it – a simple yet effective solution. Interestingly, who was leading the discussion also made a difference. We noted that people often felt more confident in participating in conversations that were led by a person other than the minister as the minister was generally seen as the "expert". It raises interesting questions about how, within the context of the formal and traditional aspects of church life, we in churches can provide meaningful worship and learning opportunities in which conversational and informal learning have a place.
As a Learning Network team, we have followed these findings to develop more of our work around conversation. This heightened awareness of the value of conversation in learning led us to be more intentional in initiating and planning facilitator-led discussions that enable opportunities for exploration. This of course is in addition to the normative and the mandatory training courses that we are expected to deliver or facilitate.
One example is a series of conversations we offered for those who lead "Local Arrangement" services when there is no minister or local preacher to lead the service on a Sunday. These are normally taken by church stewards and worship leaders, and they are not expected to include a sermon. As a team we had planned pointers for facilitating the conversation, but the sharing of information, experience and insights came from the participants. It was clear to us, both in the face-to-face and online events, that the freedom to share and to bounce ideas off one another brought energy into the learning space and a renewed enthusiasm for the role that they are called to and the mission opportunities that this brings.
The importance of relationships
The second key finding from the research for our work was the importance of relationships. The Methodist Church Learning Network is often presented as a means for resourcing learning, but in the research, participants expressed their appreciation of the relational nature of the network. These participants talked a lot more about the people they knew in the Learning Network than the resources produced. Creating and nurturing relationships helped provide spaces for deep conversation, reflection and growth.
In recent years, the Learning Network across the Methodist Connexion has sought to nurture and maintain relationships by ensuring that a learning and development officer is aligned to each Methodist District. Having that point of contact seems to have helped build trust and confidence in relationships with the Districts and their respective circuits and churches. Relationship building is a key aspect of the current work in Wales, following the merger of both synods to create a new bilingual synod in September 2022. This was vital, as two groups of people who were accustomed to operating separately in one language came together to embrace a new bilingual identity. The Learning Network team was in a unique position to be able to support the transition prior to the merger through our bilingual communications and resources, which we already had from working with both synods. Perhaps more importantly. we also saw that creating opportunities for coming together for conversation was key and this has resulted in two new pieces of work.
The first is in our support for Welsh language work and bilingualism, where we have developed opportunities for people to get together for conversations around what it means to be a bilingual synod and what support is needed for this. This has led to the creation of new resources to meet specific needs identified in these conversations and that has led to further gatherings to engage with new mission opportunities arising from the merger of the synods.
The second area is around "deep listening", where we as a team felt led to explore, discuss and practise listening to one another. We gave an open invitation to anyone in the synod who wanted to join us in our exploration. We meet monthly online in a small group for an informal conversation based on a topic or reflection offered by any of the group members as they feel led. Our own experience of engaging with this piece of work confirms some of the findings of the research project. The building of relationships in the listening group provides a safe space of trust where we can be open to learning from one another and to sharing our vulnerabilities, leading to growth in confidence in sharing our faith.
The model of creating a community of practice in which there is an emphasis on learning in the context of relationships and opportunities for deep conversation was already familiar to us at a Connexional level. The coming together with other practitioners in specific areas of work has led us to opportunities to develop in our own learning and to engage in new initiatives. Our reflections on our own experience, the reflection on the wider experience in Wales through the research, and the opportunities for online work since the pandemic have led us to develop this model further in Wales with communities of practice established for tutors, mentors, administrators and youth workers.
The implications for future learning opportunities
The research project shows clearly that when effective learning takes place, it becomes transformational. As a team we wanted to capture that, and to provide opportunities where people are given the space to grow and flourish and engage in mission in their communities. The emphasis on learning through conversation and in the context of being in relationship has become a key part of our thinking.
Another factor that we have taken into account is in the way we publicise such events and, indeed, all events so that expectations are in line with the aims of the training. We have become more mindful of the need to make clear the participatory element of sessions so that people come prepared to engage in this way.
Since the research was undertaken, there have been major contextual changes that may have an impact on learning. The pandemic has led to further decline in numbers of members and attendees in churches, leading to more church closures and a reluctance by some people to engage with learning opportunities. On the plus side, the pandemic also opened up new ways of learning, with a significant increase in online learning opportunities. This has enabled the Learning Network team members across the Connexion to work collaboratively to offer shared cross-regional and Connexional online training, which is open to people regardless of where they live. In addition, there has been an increase in Conference-directed work that includes mandatory training and Connexional programmes, which have generated mixed reactions, ranging from embracing the learning opportunities to anxiety and even animosity. In the Methodist Church in Wales, the ongoing changes related to the merger of the two synods raise issues that are unique to that particular context. Finally, recent management changes within the Learning Network and changes in staff members are additional factors that affect the context. Our focus on conversation and relationship have helped us to navigate these challenges. All in all, we continue to be mindful of the importance of creating and sustaining an appropriate environment for learning and to share this insight with others.
---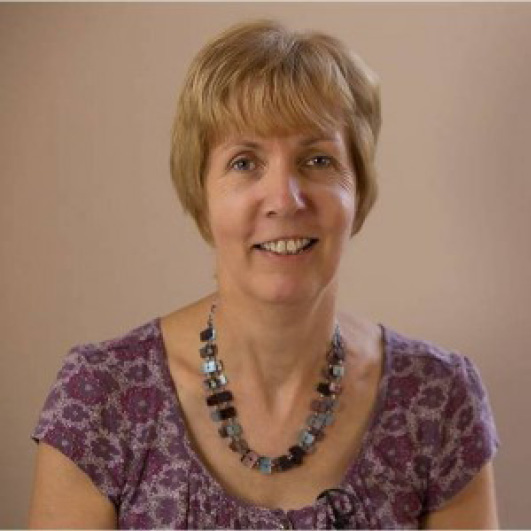 About the author
Delyth Wyn Davies is a learning and development manager for the Methodist Church in Britain based in Wales. She has worked as the national children's work officer for the Presbyterian Church of Wales and as Wales co-ordinator for BMS World Mission. She has translated over 35 Welsh-language Bible story books for children, edited Welsh-language Christian song books and is involved in gobaith.cymru, a Welsh website with downloadable hymns and song lyrics. She has written meditations for Fresh from the Word for IBRA and has contributed articles to Magnet and Cristion magazines.
More from this issue
Notes