Learning to lay things down
Phil and Sylvie Good reflect on how Middle East mission meant laying aside not just home comforts but even the skills they had to offer
After five years of overseas service, returning mission partners Phil and Sylvie Good reflect on their expectations and the reality of their time in the Middle East and North Africa.
When we felt called to mission partner service, we knew it would involve laying down some things, including a more conventional retirement life of travel and leisure.
We knew we'd be laying down a sense of home and belonging to a place. Yet we felt a deep desire to offer up our administrative gifts to join in God's mission.
As it turned out, we actually had to lay aside our gifts, too.
Beirut beginnings
As we discerned with CMS where God was calling us, "refugee" was an important word. So, we set off to Beirut, Lebanon, to partner with organisations working with Syrian refugees.
Initially, we were based at Life Center Church in a slum area, which provides a lot of practical help for refugees. We anticipated helping with administration, supporting the delivery of various programmes and making things more efficient. Once there, we had to face the reality that our priority of efficiency wasn't the project's biggest need.
We realised that what was actually needed was childcare, to support women accessing and providing the refugee services. So, we set up a space with toys and were blessed by being able to connect with families who longed for community.
We then worked with Resurrection Church Beirut (RCB) – this was a context with greater resources but also great need, serving over a thousand Syrian refugees.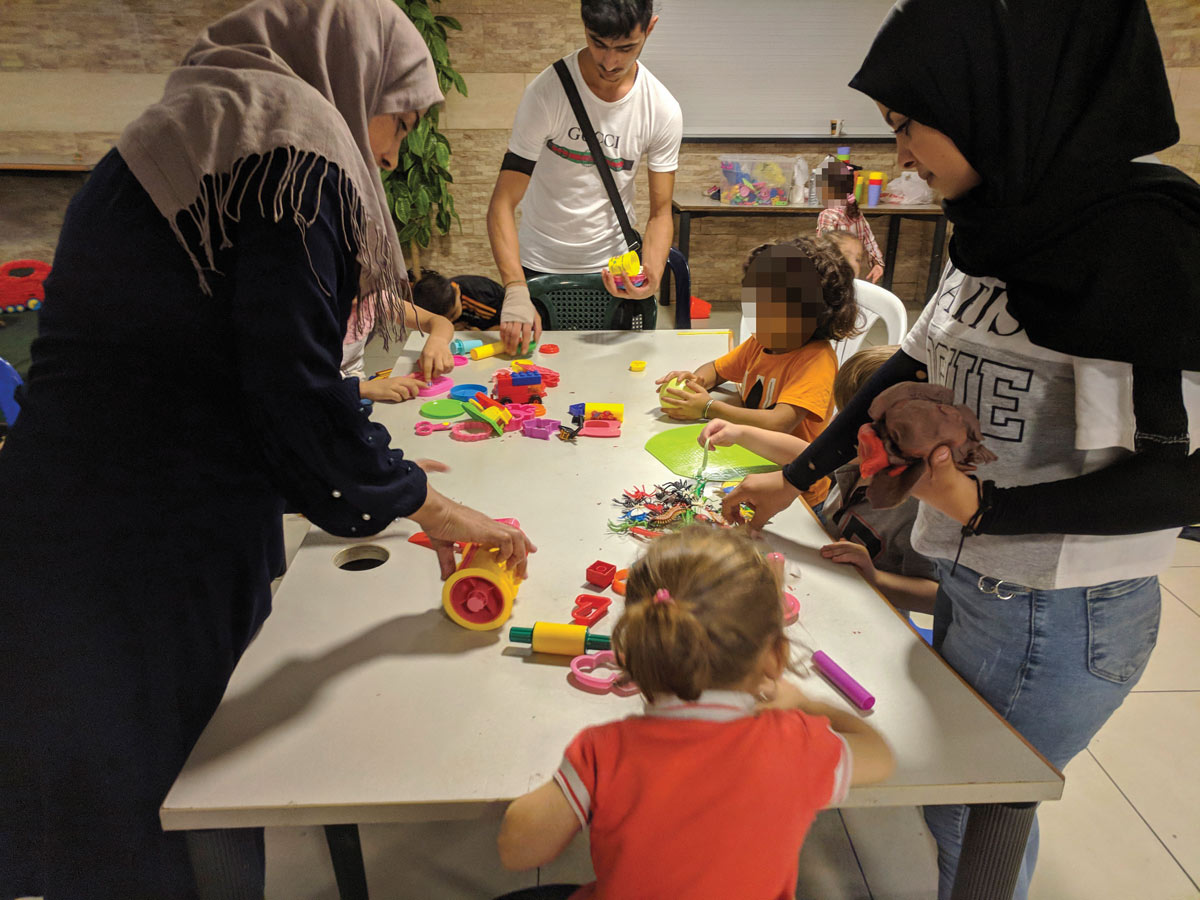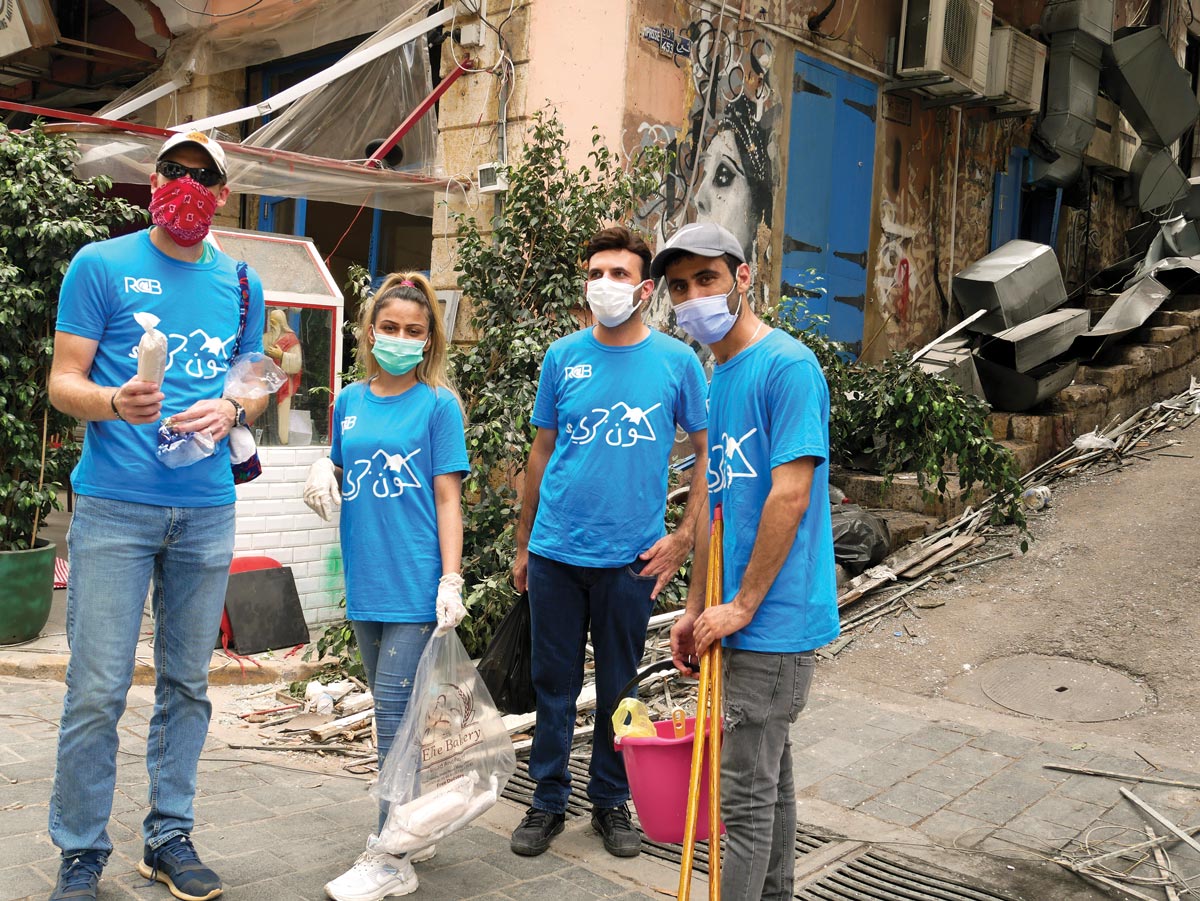 During the time we served with RCB, the huge explosion at the port in Beirut on 4 August 2020 happened. We worked with RCB to provide relief, and Phil helped with fundraising to support the work of clearing up and rebuilding.
God's lead and local need
As the fundraising for the clean-up came to an end, we relocated to northern Lebanon to work with CMS local partners Emil and Reem Bourizk, who run a school for refugee children. We were able to help them convert a nearby unfinished house into a school building, so they could move the school out of their home.
Managing this project was hugely rewarding, and we saw the school expand to offer education to more children. But after the building was complete, once again we knew that our strengths were not what was needed – so we laid them down and sought God's next steps.
Since then, we have spent a brief time in north Africa, connected with an organisation equipping Christians from a Muslim background for discipleship, supported media ministry SAT-7 with fundraising and been involved with creation care organisation A Rocha Lebanon.
Presence over projects
Throughout our mission journey, we found that the core of our work was being present – and that for all our administrative skills, being with people was of greatest value.
Yet while we could say we were "supporting refugees", we were really walking through life with our newfound friends and learning from them. These refugee friends had lost homes, possessions and relationships, but had met Jesus and said that they were glad they came to Lebanon because meeting Jesus is worth it all.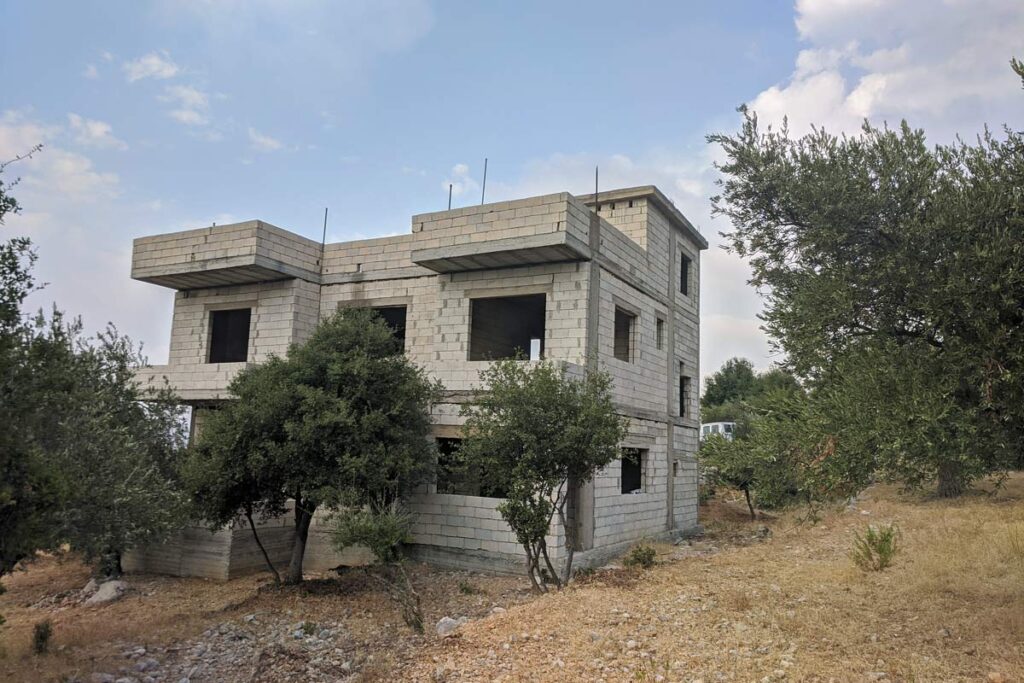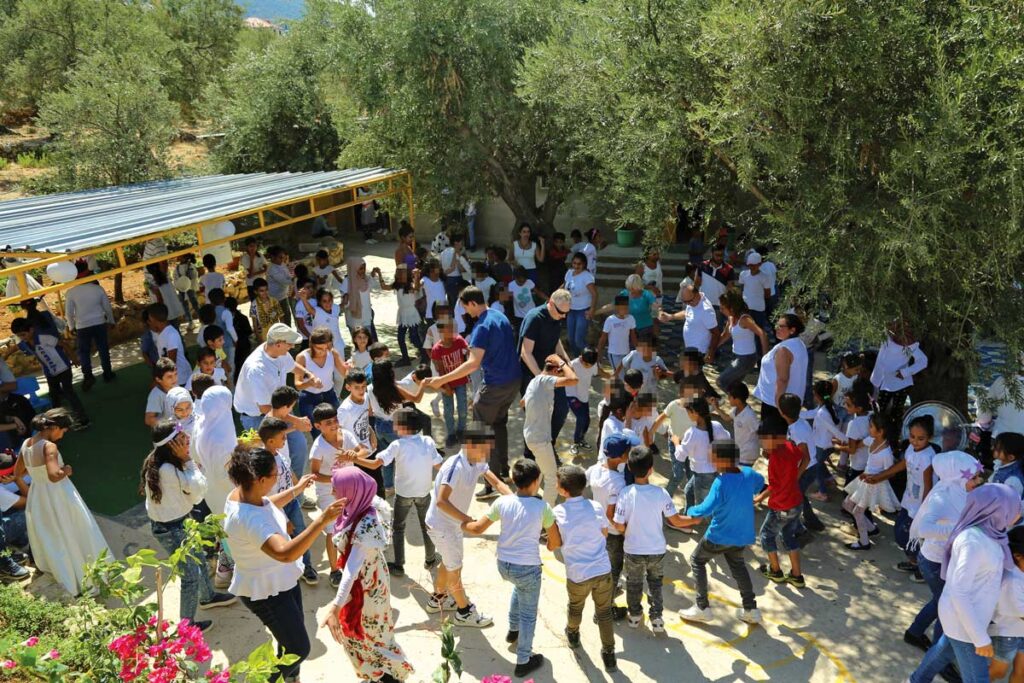 Our friends also helped us learn the local language and taught Sylvie to make makdous, a traditional food made from aubergines. We saw that only ever receiving saps at people's dignity and self-respect, so us coming in our weakness to learn became a gift, as much as our skills were.
We loved spending time in the homes of those who have heard the gospel. Sylvie regularly gathered together with a group of women, some who have met Jesus and others who were journeying, as they spent time crafting, drinking coffee and reading and discussing the Gospels.
We visited refugee camps – and in so doing laid down any sense of taking the lead, as our language skills meant being guided by local colleagues. And there we spent time sitting in a temporary home with friends, seeing God working with everyone differently. What went on in those spaces was more important than any project plan, than the things we had to lay aside for the sake of knowing Jesus.
In walking with friends there are challenges – we have had to accept where we can change things and where we cannot. We could be a bridge some of the time between refugee friends and others, but we couldn't remove all prejudice. We have to humbly accept where God can work and we cannot.
Learning at the edges
Five years ago, we knew that we wanted to connect with God and to know Jesus more. But our mission partner experience involved more laying down and also more growth and blessing than we could have anticipated.
We don't come back having "fixed" anything, or having vastly improved efficiency. Instead we were involved in working with God to support people whose lives have more important needs than that, who need to know Jesus is there for them wherever they find themselves.
We have discovered that our gifts can be valuable, but our presence even more so. And we have seen that Jesus never gives up on precious people, even when the world forgets about them.
---
Related posts