Permission to launch for ground-breaking fostering service in Brazil
Church Mission Society (CMS) announced today that ReVive, a pioneering charity set up by CMS mission partners to provide a home and protection for abused and vulnerable girls in Olinda, north-east Brazil, has been given the 'green light' to launch a ground-breaking fostering service, the first of its kind in the area.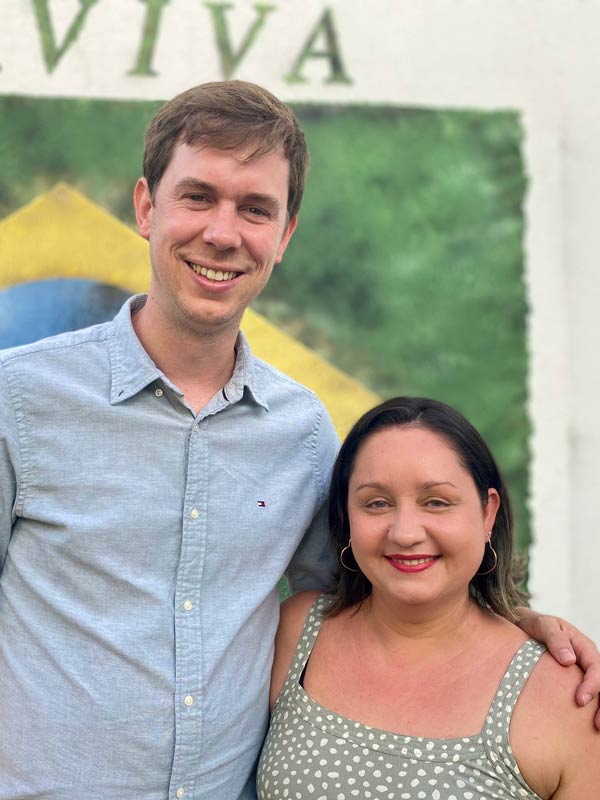 Following protracted discussions, the authorities grasped the severity of the problem and agreed that ReVive can provide a fostering service under the jurisdiction of federal law until local legislation comes into force.
An inter-sectorial commission, including representatives from social services and judiciary, has now been formed and will oversee how the service is run and operates across Olinda, a city with a population of around 400,000.
Andy Roberts, Director of International Mission at CMS and co-founder of ReVive, said: "This is a momentous decision. From the moment we set up ReVive, our vision has been of the day when we can close down our children's shelter homes – not because there aren't any children being abused or needing care, but because they are being cared for within a strong, quality, fostering service."
Andy continued, "We believe that children should be brought up in families, but until now a fostering service didn't exist in the region. As a result of the new service that ReVive can offer, many abused and vulnerable girls will have their hope restored and can look forward to a future free from abuse inside a loving, caring foster family."
Following this landmark decision, the team at ReVive is visiting churches and talking with the local community searching for prospective foster families.
Tony Lewry, ReVive's fostering coordinator added, "We hope to hold training courses for potential foster parents in January 2022 and begin placing our first group of children with foster families in March 2022."
Currently fewer than five per cent of children in the care system in Brazil are cared for in foster families but the ReVive team were faced with multiple issues on the way to this landmark decision. Lewry explained, "Public awareness of fostering is low and politically, passing fostering legislation, is seen as a low priority."
In conclusion, Tony spoke about ReVive's vision for the future: "Initially we will be catering for children up to the age of six, but as we gain experience we hope to increase the scope of what we can offer. Our hope is that by 2030 fostering is the primary form of full-time child-care in the city."
The seeds for ReVive were planted in 2010 was when Andy and Rose Roberts met three sisters living on the streets of Olinda. They had been abused and abandoned by their mother. Moved by the plight of the young siblings they dedicated themselves to helping abused or abandoned young girls with little future.
ReVive now runs two homes and in total has supported over 75 girls providing accommodation, protection and education, taking them out of danger and helping them to rebuild their young lives.
Related stories