Restoring furniture and faith
Mission partner Garry Ion relocated to Cumbria just as lockdown began last year – and has begun a new role with the Diocese of Carlisle seeking to support those on the margins, especially men who are isolated or struggling with life. He shares an update on a project that has taken shape over that time.
I am happy to report good progress in setting up Men's Shed. What was a bare room in January is now a well organised workshop, though I do say it myself! I have been joined by a team of volunteers led by Rev Chris Haywood, pioneer minister for the Diocese of Carlisle.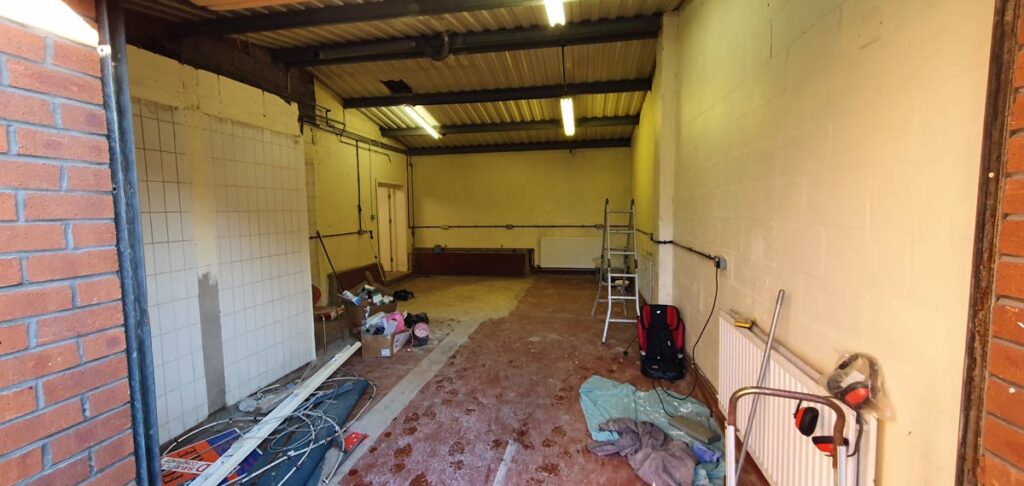 The shed now has three distinct sections. First and most important is the tea and chat area, where we get to know groups. Encouraged to have a go, we move on to the woodwork benches where it is hoped members can learn how to use hand tools to undertake individual and team projects. Thankfully, we have a plentiful supply of recycled wood from the Restore Warehouse, where second-hand furniture is sorted, prepared for resale, or recycled. And then the third space is more restricted. Here we have bigger woodworking machines which will only be used by experienced members under strict supervision. These machines may seem intimidating and noisy so eventually we will group members to be sure all feel comfortable.
Since the beginning of June, we have welcomed a few "old hands", who have experience and bring ideas, passion and a buzz to the place, something noticeably absent during the long lockdowns when I was often here by myself. We had to observe social distancing rules and were restricted to a maximum of six people in the shed at any one time. Health and safety consultants have directed us on procedures, documentation and safety equipment needed before we can fully open. It has been hard work getting the shed to this point, but we appreciate safety is paramount, especially as many members may be vulnerable, with mental and/or physical health troubles. Our focus is to support these men by providing a safe space to do activities that aim to be therapeutic, hoping to promote self-confidence and rehabilitation.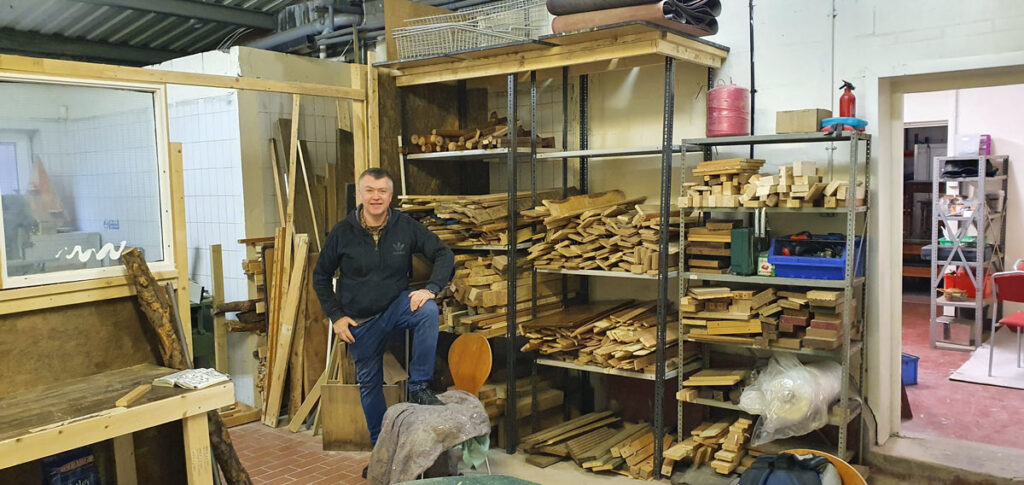 Alongside the tea, natter and practical work, it is a privilege to share something of one's faith. As we get to know one another, I pray there will be everyday opportunities to talk of God's love in this broken world. Working with Restore Cumbria's network of charity shops and warehouse, where the shed is located, we make time for Christian fellowship, Bible study and prayer. Recently it has been nice to see some of the shed members come along and ask for prayer. I do think the shed is providing a vital service at a critical time, post-lockdown, for men who feel isolated in the community. To be in contact with the "neediest", we are starting to network with social services and similar organisations. Also, local media has picked up on our efforts, which has led to wider publicity in the community. Thankfully Chris has been the spokesman on this, allowing me to focus on shed activities. As you can imagine, there is already a waiting list of men wanting to join.
---
Related stories