Rising death toll in Brazil floods
Evaldo Reid Rodrigues shares how the local church are responding
To date, officially, 106 people have died, 10 are still missing under the mud and more than 6,000 have had to leave their homes and are in shelters.
It's sad everything we've witnessed since last Wednesday and especially this weekend. All this affected me personally too: two children died in the neighbourhood where I grew up; the Baptist Church in Coqueiral/NGO Solidare Institute that works every winter to help families who suffer from the annual floods, this time it was directly affected; the NGO building serving almost 700 children was flooded and almost everything was lost, plus, of course, the people of the community themselves lost almost everything as well.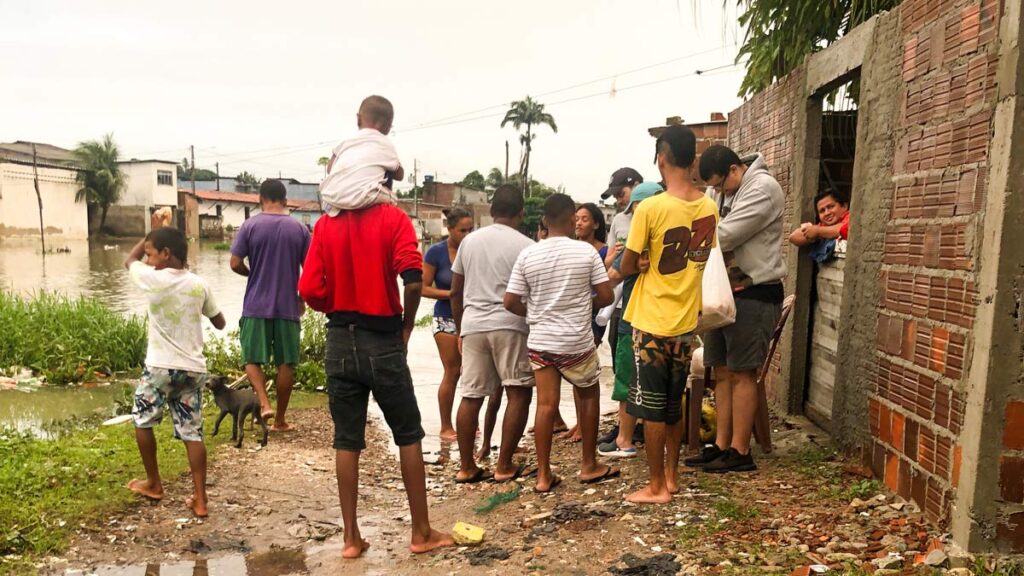 On top of all that, in Olinda, in the area where I live, we also had landslides and entire communities were under water. Since the beginning of the Covid-19 pandemic, my church O Farol has been working and supporting an extremely poor community called V8 and when the floods started we knew we needed to help them and that's what we did and are still doing.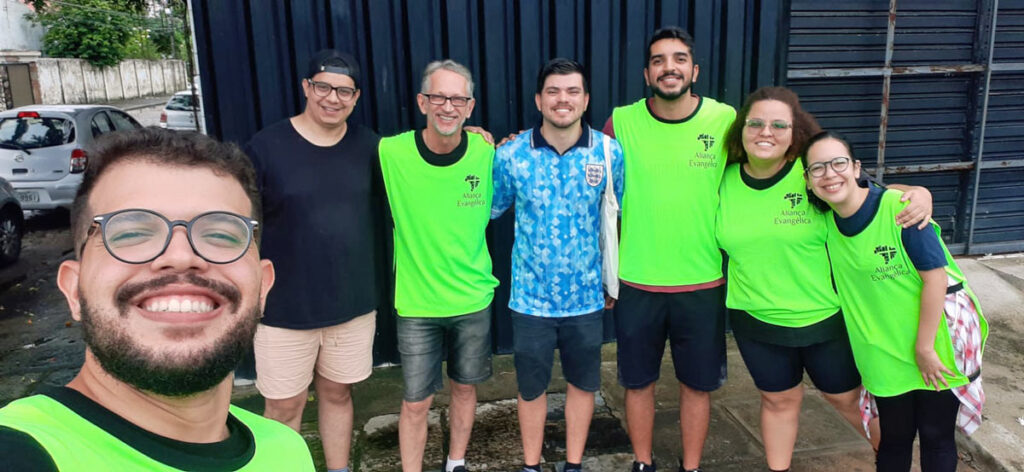 We organise a group of volunteers, we dialogue with the Council and that's why our church is one of the points for collecting donations in the city. In Olinda there are approximately 400 people who have left their homes and are in shelters. We are helping about 60 people in the V8 community and yesterday we went to "Vila das Pedreiras" and delivered donations to 100 people.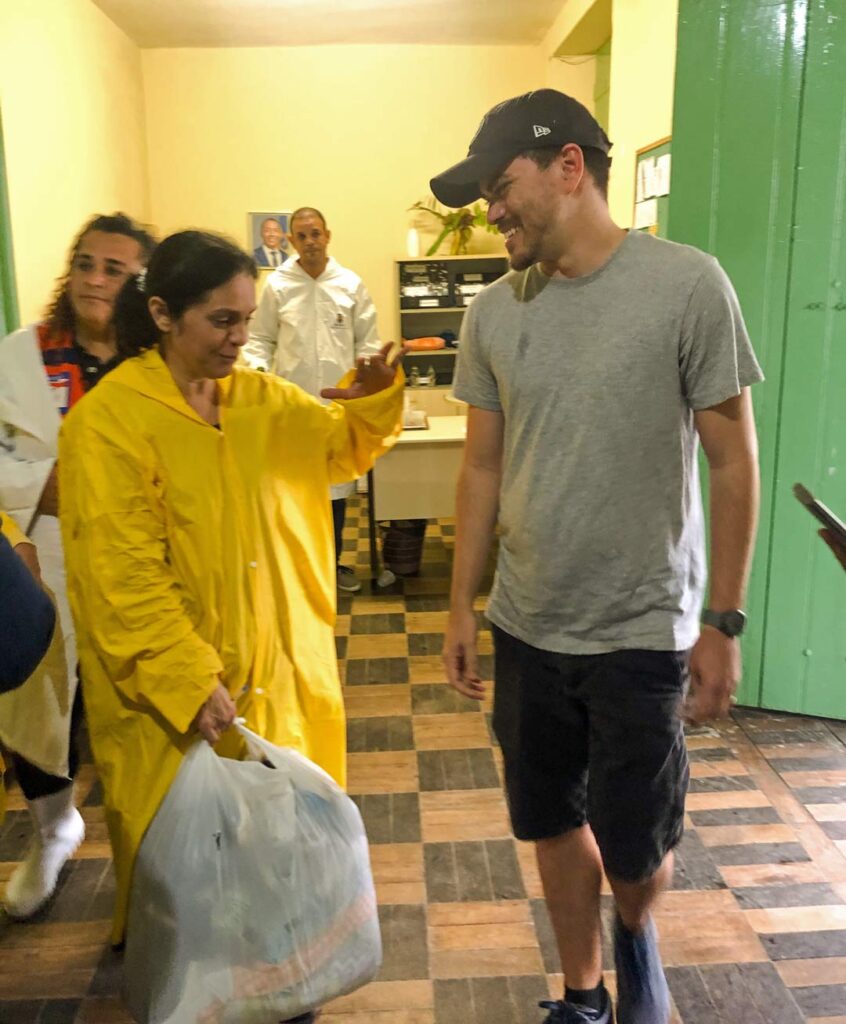 It is very sad to see all this, to see children in extreme vulnerability, to see people losing everything they had and to see people losing their lives. At the same time, it is beautiful to see the church of Jesus responding and bringing light to this darkness. It is beautiful to see that the church of Jesus has shown these people that God is with them in this moment of so much suffering and lack of hope. It's amazing to see so many people, churches and organisations from all over Brazil coming together to support these communities.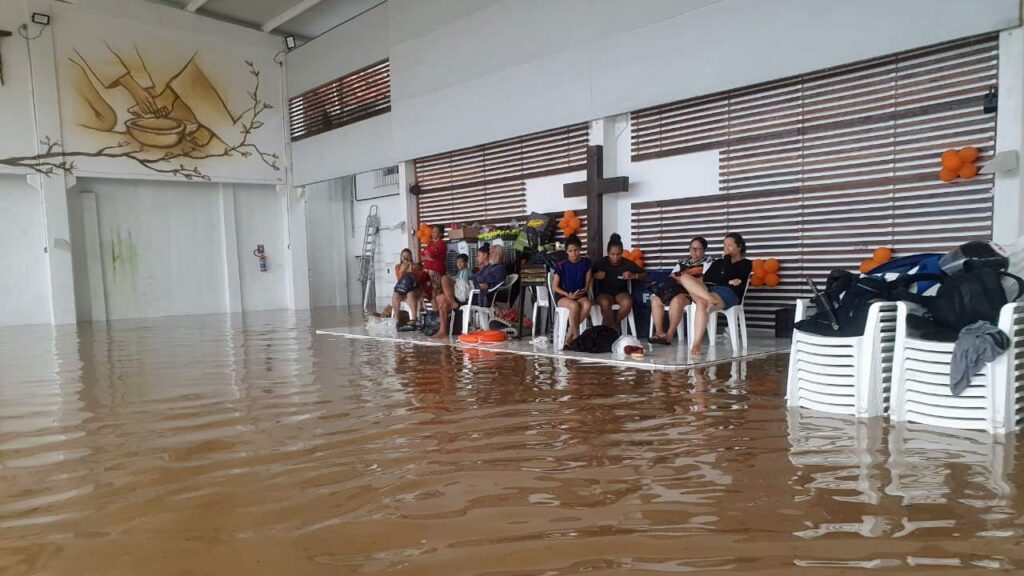 Is it not to share your food with the hungry and to provide the poor wanderer with shelter — when you see the naked, to clothe them, and not to turn away from your own flesh and blood? Then your light will break forth like the dawn, and your healing will quickly appear; then your righteousness will go before you, and the glory of the LORD will be your rear guard. Then you will call, and the LORD will answer; you will cry for help, and he will say: Here am I.

Isaiah 58:7-9 (NIV)
Latest prayer news