Rev Jane Shaw, 1947 to 2022
Former mission partner, health administrator, trustee of CMS and wise guide to many
Paul Thaxter, former international mission director of CMS, offers a personal reflection on the life of Rev Jane Shaw, who died last week.
The Rev Jane Shaw was, among other things, a gifted hospital administrator, a priest, a CMS mission partner, and a CMS trustee. She was a respected friend whom I looked up to. She was personally interested in individual people's welfare. She was always very understanding of others. She had a lovely sense of humour that radiated a pragmatic lightness and an incisive mind. She applied her great intelligence to tasks both challenging and mundane.
I recently met Rt Rev Sami Azariah who allowed Jane Shaw to minister with full parish responsibilities in the Diocese of Raiwind, Church of Pakistan – the first and only woman priest to do so.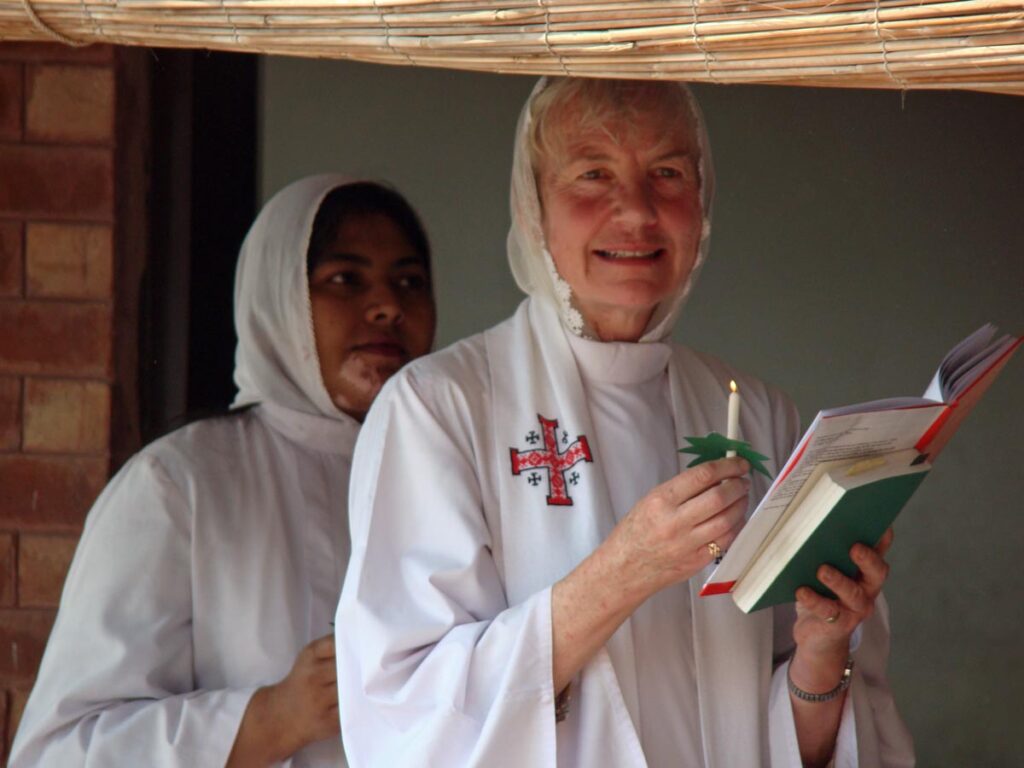 He was so proud to have allowed Jane to minister: one of only three women ordained into the Church of Pakistan. There were different opinions on this but Bishop Sami recalls that Jane was warmly welcomed, at the time, by her congregation and they accepted her.
Jane sensitively encouraged women's ministry and supported gifted women into the ministry of Christ and his church. She also highlighted the plight of Pakistani Christians and how they are so often socially discriminated against.
Bishop Sami said about Jane: "She was my colleague, who was a disciplined ordained minister, who made every attempt to help me understand the important role of women in the life of the Church, especially the Church of Pakistan. The Church needs to understand and recognise their talent in its growth and unity."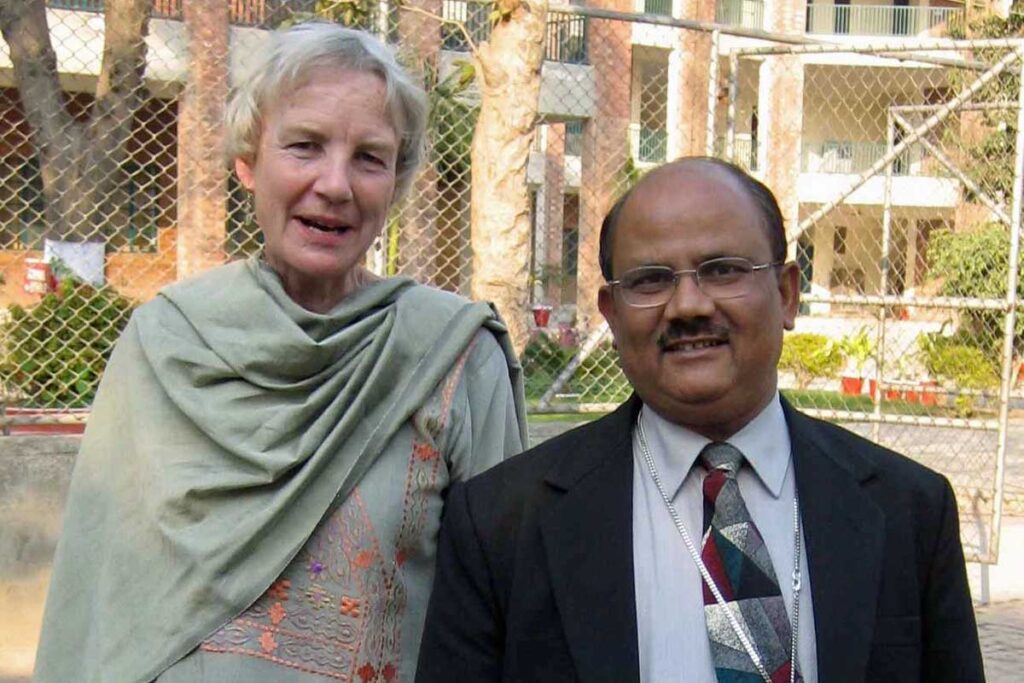 Jane often prayerfully thought of the places and people where she had worked. She was always mindful of others and understood her life to be one of humble encouragement of others. She was supportive of all those ordained within the Church of Pakistan, but especially the other women ordained at that time.
Jane was an ecumenical mission partner of Church Mission Society linking also with USPG, the Methodist Church, the Church of Scotland, and the United Church of Pakistan. She was ecumenical in the deeper sense of the term, linking with the church through the ages and across the world. She had a grasp and appreciation of church liturgy. For instance, she spent time researching the liturgy of the ancient Syrian Orthodox church in India, the Mar Thoma church. She was delighted also by the pioneering instincts and practices of Jonny Baker and the CMS Pioneer Training programmes. She was, to borrow a term from a former CMS Asia director Phil Simpson, "deeply rooted and profoundly open". She was indeed a true radical in spirit because she was very aware of the church's traditional heritage. She rightly described herself as a missionary priest.
In her working life she practised and taught health services management both in the NHS and overseas. Close to her heart was the need for the efficient allocation of resources to serve the local people. She never lost sight of the primary reason for the NHS which was to serve all people in the UK, particularly those who are vulnerable and often neglected.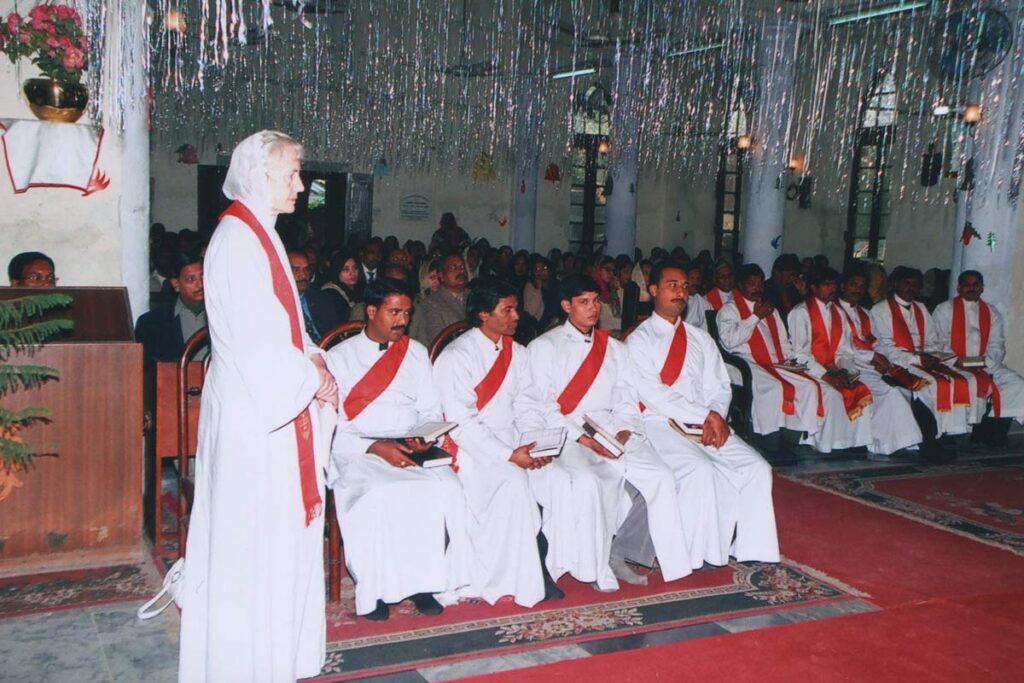 She was also keen to see health care delivered well in international contexts and was always a wise adviser. She retained her interest in hospital administration until the end – often concerned with the outcomes of hospital work internationally as well as locally. She was a hospital governor in Bath and more locally linked to the Hospital of St John at Heytesbury.
As a retired priest living in Corton she shared in the ministry of the parish team. She was always open to the future and the shape that Christian community should emulate. She wanted to continue to have a healing ministry and spoke to me of the vital need to have healing hands, a compassionate heart and a reflective mind. She seemed indefatigable and served her local church well and was a keen home visitor in her community.
She continued to identify with the world church and, in retirement, she remained a passionate supporter of the Salisbury diocesan link with South Sudan, and served on the diocese's Sudan committee. She circulated regular prayer requests for South Sudan, full of accurate political information, pastoral concern and the desire to live a life of Christian discipleship. She had a special affection for the diocese of Maridi where CMS mission partner Lynn Treanery served, led by Bishop Moses Zungo. She was delighted to visit the diocese and was constantly raising money and resources for the world church.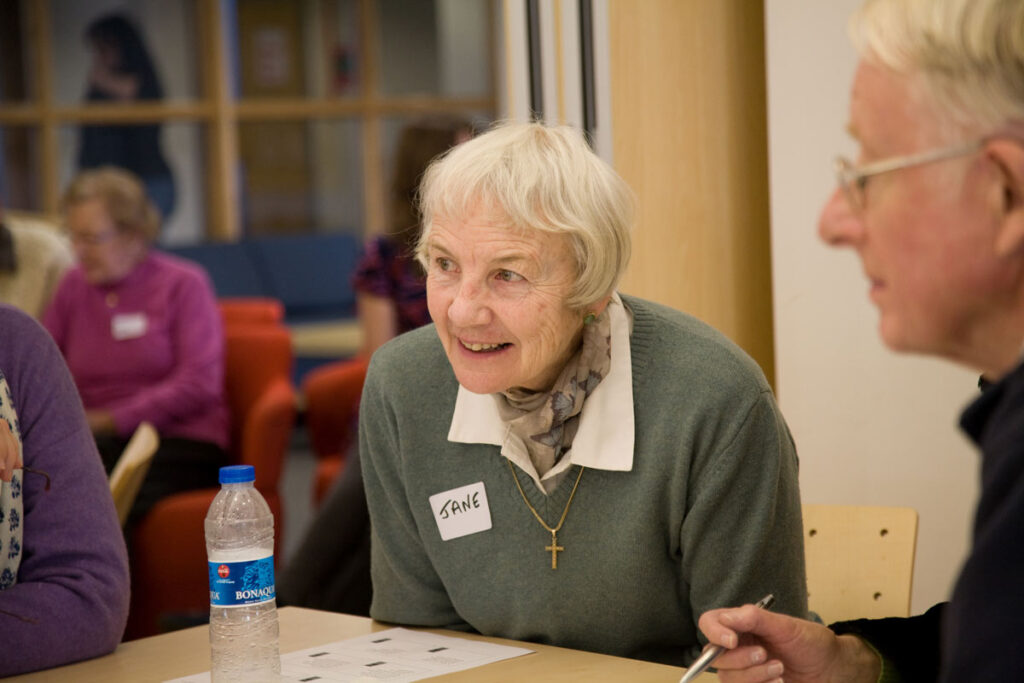 In her role as a CMS trustee, I loved her conscientious commitment to safeguarding, to good practice and to fulfilment of the Great Commission. Jane was always conscientious, diligent and delivered everything that was asked of her, often exceeding expectations with her rigorous, robust and well-reasoned work which always displayed exceptional clarity.
She was a reflective practitioner who inspired me by her life, her character, her sublime wisdom and practical love. She gave her time gladly to others like Debbie James, deputy CEO of CMS, who says: "She was a remarkable woman in so many ways and I hugely valued her prayer support, encouragement and wisdom when I became a director. She was also kind of enough to let me visit and stay over – and I enjoyed lovely apples from her orchard. She was an amazing gardener!"
Thank you, Rev Jane Shaw, for being a true disciple of our Lord Jesus and showing us how to live a life of sacrificial humble service.
---
Related posts