Looking forward, looking back
Jonny Baker, director of mission education at Church Mission Society, reflects on lessons from our first 10 years of Pioneer Mission Leadership Training and identifies challenges for the next few years.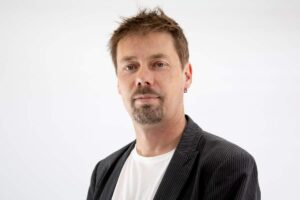 The pioneers who have trained with CMS are incredible people with passionate faith, who see possibilities and make things happen, often against the odds and with very few resources. It's been an absolute joy and privilege to work with them.
Lessons learned
Pioneering is a wonderful gift
When students arrive, we ask them what pioneering is. Their answers group into these five areas, which are a really good summary that you can mix and match: finding a new way or path seeing and imagining different possibilities starting and building stuff responding to injustice to make a better world growing new forms of church where church isn't.

Mission is the treasure
On a compass, true north orients or pulls in a particular direction. For pioneers, true north is God's mission. They seek to align their lives with God's mission, to participate in it and to call others to join in. They reach people who haven't heard the story of Jesus and particularly gravitate to the edges. The gospel is always culturally robed so sharing it requires a letting go of their own ways, a listening and discerning to discover afresh the gospel in new cultures. That is why CMS has been such a great home for pioneers over the last 10 years!

Be you
Pioneering goes best when people find confidence to be the person God has made them to be. It's easy to think that to be a pioneer is to copy some extreme entrepreneurial behaviours. But actually it is simply about being you, the person God has made you to be, and flourishing and finding freedom and confidence in that as you join in God's mission.

It's not just about the training
People regularly ask me why we do academic training. As well as having great value in catalysing pioneering mission on the ground, the training is a brilliant way to help people grow as missional disciples. They are with us and together over, say, a threeyear period. There is a depth of formation that takes place and real community that gets built.

The journey to the new always goes through the desert
It would be great if you could go from the old to the new in one sweet move, but our experience has been that invariably there is difficulty on the way. That difficulty can be many things. Navigating the Church's culture and expectations is a part of that. So pioneers need resilience, to do soul work and put in place good practices, structures of support, and to have a community or network that gets what they are about. Because they will face difficulty as well as joy.
Key challenges
Going beyond the edges
The Church does well in reaching those close to its edges, but that is only part of the UK population. We also need pioneers who will go and make disciples among those who are beyond the edges.

Imagination
The task of connecting with people outside the Church to share Christ is essentially an act of imagination. That is the greatest challenge facing the Church today. It's too easy to think in old ways and patterns.

Diversity
Questions around mission in Britain in postmodern and secular contexts have been quite White British concerns. While we have had African, Brazilian, Spanish and Korean students, there is a challenge to do much better to connect with the world church that is here already and to liaise better internationally.

Low level innovation
We are guilty of telling stories of dramatic pioneering (and we do love those!), but that risks making pioneering seem "out there" or just for the few. Lots of new things have been started in very ordinary ways – toddler groups, meeting round a meal table, working together on an allotment. So we need to shine a light on the kinds of practice that many are able to pick up on and be inspired by. And find ways to enable and train those people around the country through a network of hubs.

Advocating for pioneering
Post coronavirus there will be fewer resources in the Church. This is a time if there ever was one when the insights of pioneers will be invaluable, but the Church will likely cut back in that area. It will be a challenge to continue to advocate for that, requiring courage and determination. CMS will be more needed than ever. We need to stay true to who we are.
---
Related stories