A glimpse of heaven
What happens when 80 followers of Jesus from multiple indigenous people groups gather for fellowship, food and dreaming for the future?
In October 2022, a landmark mission event took place in Salta, Argentina: one that could help safeguard the futures of indigenous peoples across Latin America – or Abya Yala,1 as it should perhaps be known.
What happens when 80 followers of Jesus from multiple indigenous people groups gather together for five days of fellowship, food and dreaming and planning for a shared future?
According to Paul Tester, CMS regional manager in Latin America, who helped organise the Indigenous Peoples Mission Congress last year, it was "a little glimpse of heaven".
Standing at crossroads
Daily life for women and men from the Aymara, Chorote, Énxet, Mapuche, Quechua, Toba and Wichí people groups is far from idyllic. These indigenous communities, who first encountered the gospel via Western missionaries a little over a century ago, now stand at a crossroads in terms of leadership, culture, relationships to wider society and the land they live on. This was not the first time representatives from these groups have gathered together, yet it was the first occasion where mission was the key focus.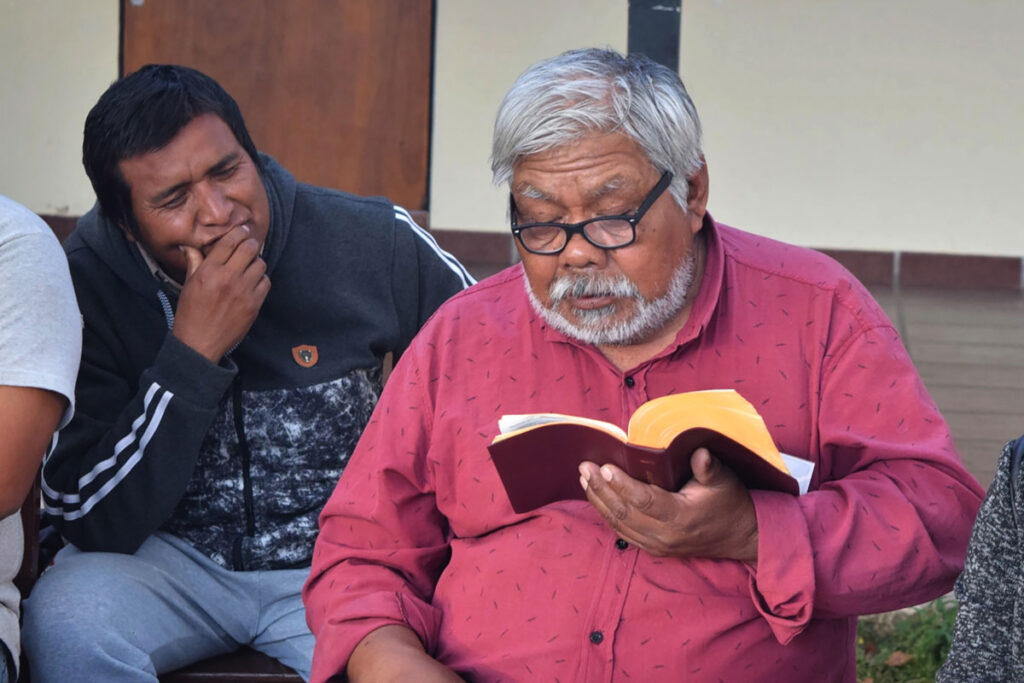 Jeremiah 6:16 provided inspiration: "Stand at the crossroads and look; ask for the ancient paths, ask where the good way is, and walk in it, and you will find rest for your souls."
The congress began with a simple service of Holy Communion, combining elements from each culture represented.
Five days, five issues
Leading up to the event, participants identified five big issues to discuss: forming indigenous leadership, gospel and culture, creation care, the relationship between indigenous peoples and the government, and unity.
The group first looked at the role of education and theological training in raising up indigenous leaders. Against a backdrop of increasing interaction with Latino and Western cultures, the next generation is facing a fresh set of challenges, and the group discussed preparing young people for what lies ahead. There is an urgent need to find and train indigenous Christian leaders for the present and future. Bishop Mateo Alto, a CMS local partner, said, "We need training, to do our own theology, and to administer resources we have."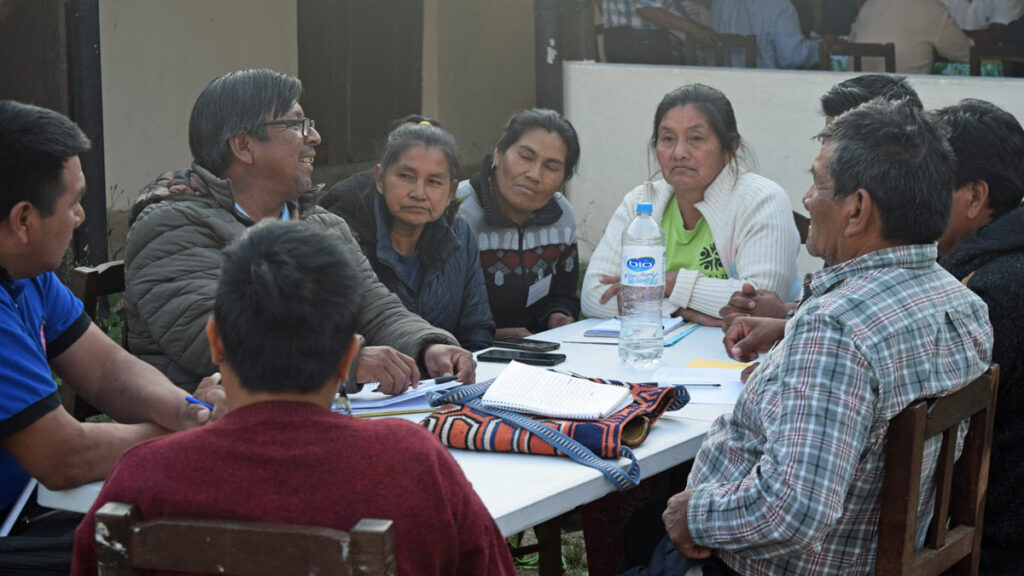 Next, the group had lively conversations about the intersection between their cultures and the gospel. They were invited to ask questions such as, "Do we allow the gospel to challenge our culture?" And "Where does the gospel affirm our culture?"
On the theme of creation care, the men and women gathered discussed the huge challenges faced by indigenous groups all across Latin America – or Abya Yala, the preferred name for the region for many indigenous people. What can be done about the huge loss of biodiversity as well as contamination and climate change?
The indigenous cultures represented share deeply rooted values about caring for nature. Local partner Mirna Paulo, a member of the Wichí group and a CMS local partner, spoke about the traditional Wichí idea of "leaving something for nature" – not taking more from nature than you need. But as Western consumerism encroaches on these communities, traditional indigenous principles like this risk being eroded. The group meditated on their place in creation, made for and by Christ.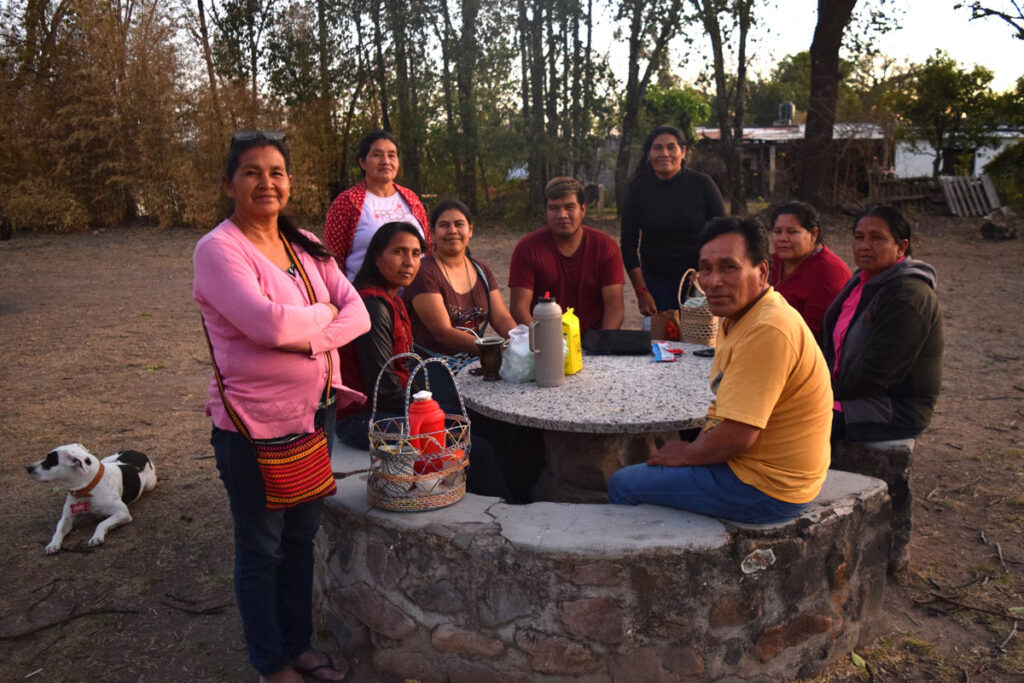 Many also found it helpful to examine the power and responsibility of governments. The theme of indigenous peoples and the government also invited discussion around education, including how Western-style education has changed the way people live, and in some cases, threatened indigenous cultures, and the question of whether children are taught in their own language.
CMS local partner Agustín Maidana issued a call to unity: for leaders to promote events and activities that foster unity, for followers of Jesus to unite across the Church and for the Church to work in unity with other community leaders. There was a strong desire to see more unity between the different indigenous peoples: to learn from one another and to stand together for the sake of their children's and grandchildren's future.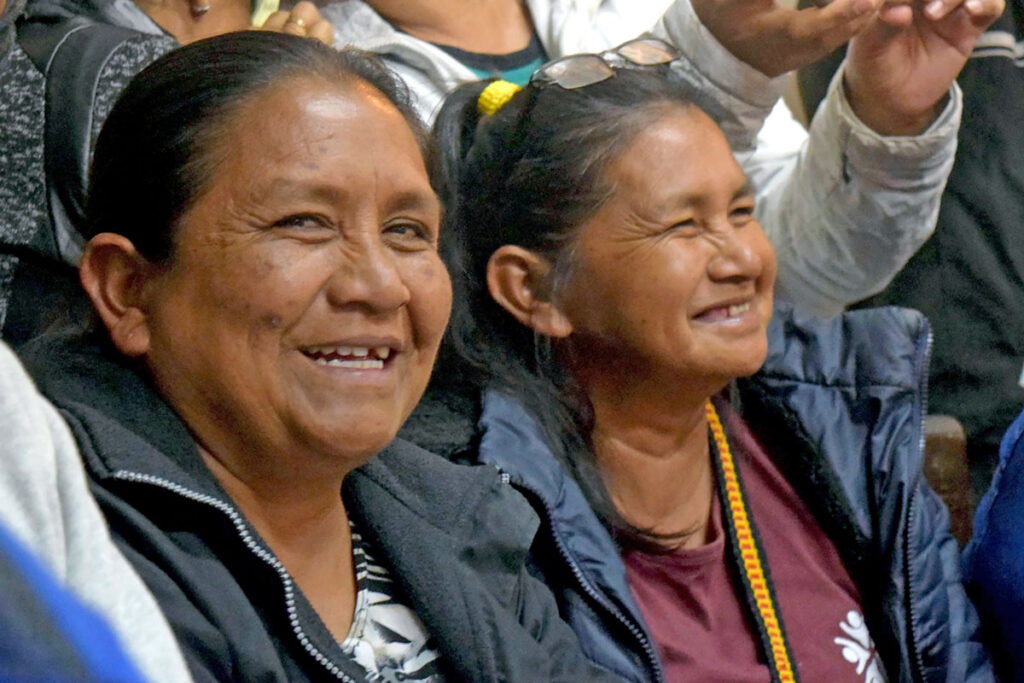 Sunday, the penultimate day of the congress, was a day of rest and rejoicing. Local churches joined for worship, food and celebration. The air rang with praise in different tongues and dialects.
Declaring unity
On the final day of the congress, working groups drafted a declaration laying out the good way that they want to walk in (Jeremiah 6:16).
The declaration urges a comprehensive process for training leaders for work in the local church, the promotion and use of indigenous languages to maintain cultural identity, and the creation of biblical formation centres for the next generation of indigenous church leadership.
The declaration also acknowledges the role of indigenous peoples as stewards of creation, and calls for improved links between local communities and regional authorities to ensure that the rights of indigenous peoples are protected.
"It's been great to be here and to take back to my community our conclusions… [to] enrich our understanding and commitment to the Word of God," said Alejandro Díaz, a Chorote leader from northern Argentina. He added: "I would like to thank all those who put together this congress for our people."
---
1 The preferred name for the region for many indigenous people, meaning "land in its full maturity".
Related posts