From addiction to new life in Jesus
Because of your generosity, CMS local partner Wilhelm Polikhronidi can help men struggling with addiction to rewrite their life story.
"My friend's husband has become an alcoholic and is living on the streets. Can you help?" The caller didn't know where else to turn.
The friend's husband was called Vladimir – and his life hadn't always looked like this.
Until a few months earlier he had been living with his wife in Israel, preparing to move to their home in Russia. But he stayed behind to tie up loose ends, and while alone he started to drink heavily. Soon, his life was out of control. He missed his flight to Russia, had to leave their rented flat and started sleeping on the streets of Tel Aviv. He had nowhere else to go.
But that phone call was to a team who cared. To Christians committed to seeking out those on the edges of society and sharing the love of Jesus with people who don't realise he is interested in them.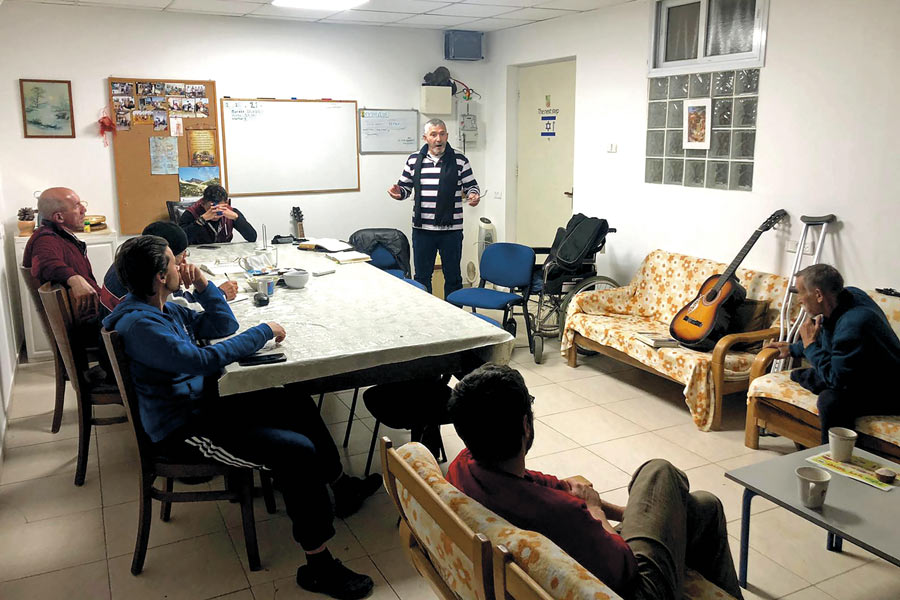 Walking together to abundant life
Vladimir was invited to a Christian rehab centre run by Aviv Ministry, where he met CMS local partner Wilhelm. Wilhelm, himself a recovering addict, understands how incredibly hard it can be to escape the grip of alcohol and drugs. Having found freedom in Jesus more than a decade ago, Wilhelm is committed to helping others find the way to abundant life too. Thanks to the generosity of CMS supporters, Wilhelm is able to come alongside men struggling with addiction to help them discover new life in Jesus.
At the rehab centre in Be'er Sheva, Vladimir found a place to belong and to heal. He participates in devotional times with other residents and is very open to the gospel. He is sober and has started working outside the centre – and he may soon be ready to begin a new life.
Theory becoming reality
Alexander, another resident at the rehab centre, had been addicted to drugs for 30 years. He decided to follow Jesus 10 years earlier, but became disappointed and fell away. Over the next few years, he returned to faith several times: "Each time I would leave God, I felt an intense inner pain, and I would run to drugs and alcohol to silence it."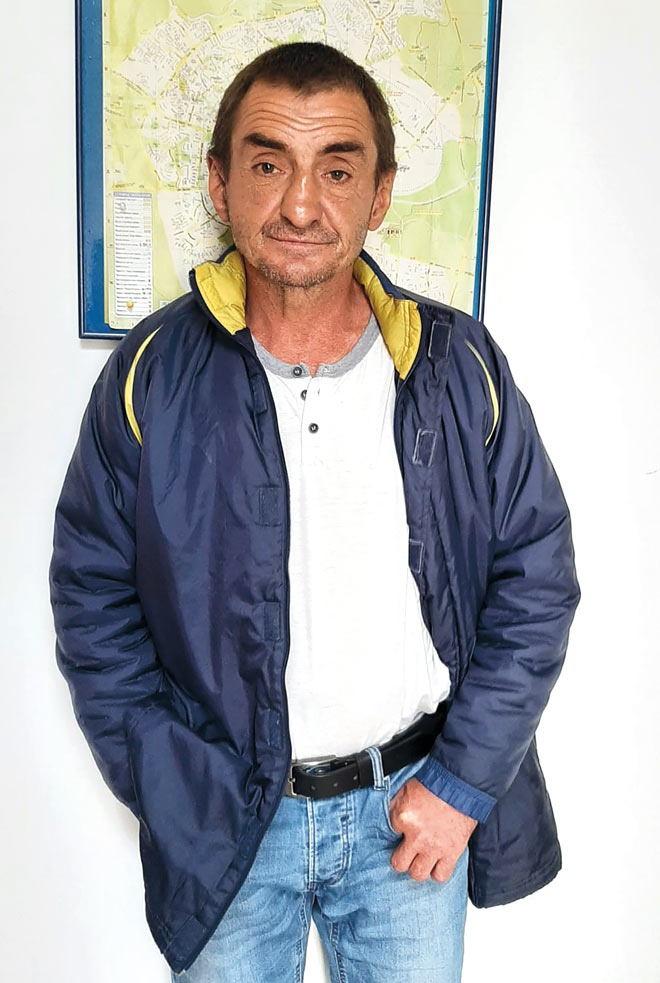 When Alexander came to the rehab centre, God started revealing himself through the Scriptures. Wilhelm, trained in both counselling and biblical studies, offered support and a role model. What had previously just been theory to Alexander started to become a living reality. Alexander drew nearer to God, realising he needed to depend on God and be faithful. He says that now, God has finally become alive and real to him.
Seeds of potential
Wilhelm and his colleagues know there are many routes into addiction, and each individual's story is different, but the way to abundant life is always the same: Jesus. So they continue follow Jesus' example and spend time with people society has turned away from, offering them hope and new life.
Dov Bikas, head of Aviv Ministry, comments, "Many addicts come to us and leave after a short period of time. Some get well and return to normal life, some become true believers, while others may cut the programme short and leave too early – just to fall again into addiction. But still we can say that 100 per cent hear the gospel, get to know Christians closely and acquire an experience of living in a Christian home, and we believe that all these seeds have great potential to eventually sprout up and bring fruit in their lives."
You can be part of stories like Vladimir's and Alexander's, as together we follow Jesus to the edges. Supporting local leaders like Wilhelm means they can continue to see lives transformed, as we join in God's mission together.
---
An earlier version of this story was first published in June 2021.
Related stories