From irrelevance to community hub
A church in Durham diocese welcomed 1,200 people from the local community to an unusual event over four days in June 2019 – a beer festival in partnership with local businesses.
Members of St Mary's Norton welcomed those attending and spent hours in conversation with parishioners who had not been to the church for decades. On a more "normal" weekend of holding weddings in the church, they might have had the chance to meet around 150 people and spend a few minutes chatting – so what changed?
St Mary's was one of a group of churches in Durham diocese to embark upon a new journey with Church Mission Society through the Partnership for Missional Church (PMC) process. This is a three-year journey of listening to both God and the local community, experimenting and taking risks in mission, then discerning how God is calling the church forward in his mission in the community.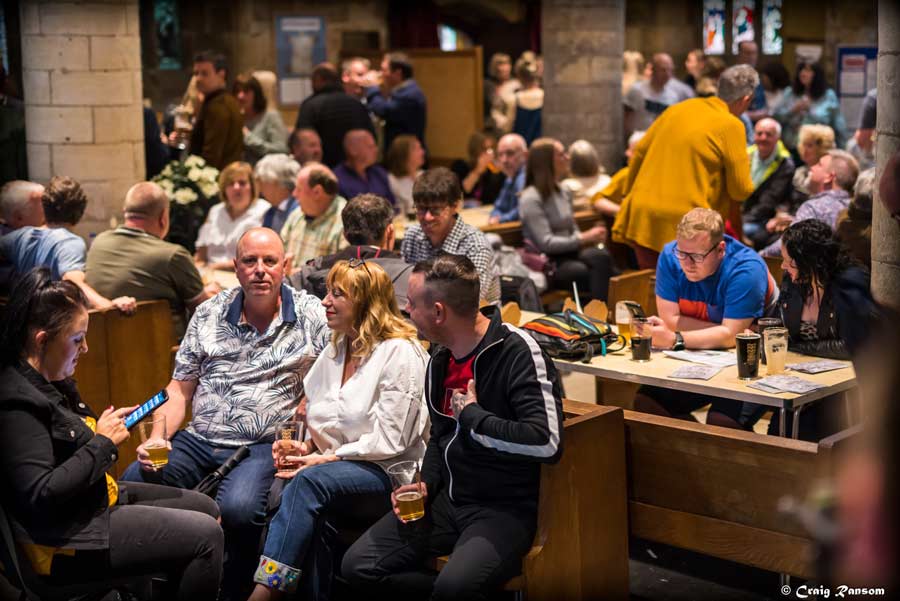 In the listening phase, St Mary's undertook a community questionnaire surveying how their community viewed the church. Although St Mary's was "known and loved" among some respondents, others shared that it was "inconsequential and irrelevant to the life of the village".
The congregation became acutely aware of the disconnect between the daily life of Norton, a village to the north east of Stockton-on-Tees with café bars and boutique shops, and the "chocolate box" Grade 1 listed church building.
In response the congregation took these perceptions seriously and reconsidered their core vision and values. After spending time renewing their discipleship, prayer and teaching, they have begun to reimagine how to share the gospel in their context.
Brewing up new ideas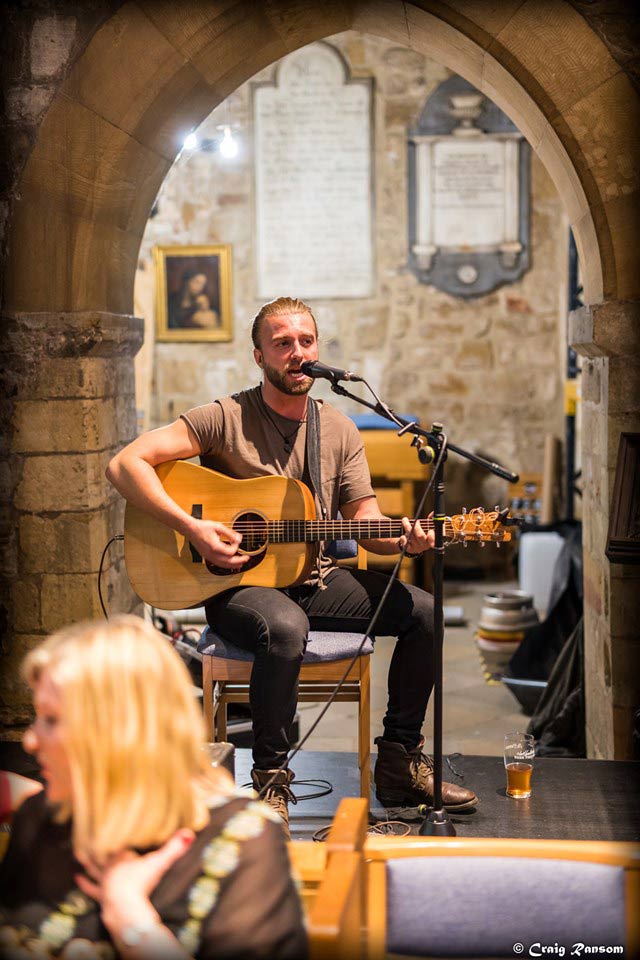 One outcome of this was their "Love Norton Advent Trail", in which local businesses hosted windows to tell the nativity story illustrated by local school children – and this proved to be a success with more than 30 local businesses getting involved. The vicar, Rev Martin Anderson, commented: "This enabled us to recognise that people were open for the church to offer something of value and substance, and provide a real focus within the community."
As the church were considering how to build on this, Martin heard of other churches hosting real ale festivals – and he invited the PCC to consider something similar at St Mary's.
Conversations soon followed with Three Brothers Brewing Co., a local business with strong church connections, and relevant dates were agreed. A small diocesan mission grant enabled the church to buy event carpet to cover an area of the nave floor, and church members assisted with moving furniture and distributing promotional leaflets.
Alongside the beer, local food businesses participated (including a sweet stall for children) and had to restock their supplies as demand was so great. Local musicians played each evening.
Gracious hospitality
The team were aware that not everyone would be in favour of the church hosting a beer festival, and they did receive some negative feedback. However, Martin reflected: "It created another space for mission, where conversations and relationships could be renewed, and parishioners given the opportunity to connect with the church in an informal way.
"Using our buildings creatively removes barriers that so many still feel about church. When our doors are open, and something dynamic is going on, we can meet people on the margins and reach out to those who for whatever reason feel excluded or uncertain about our welcome."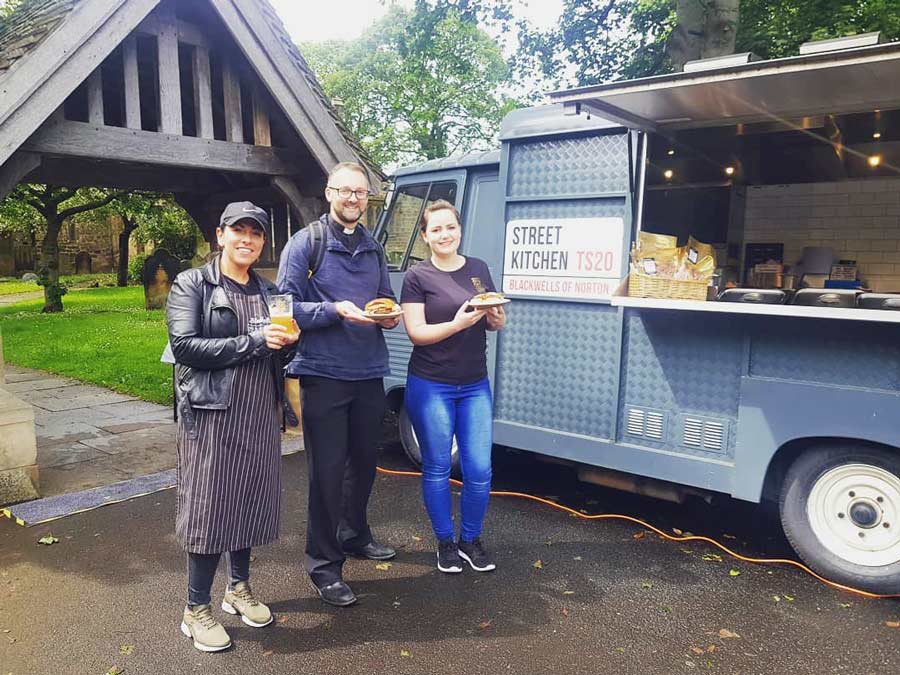 The congregation seek to be like the 72 sent out by Jesus in Luke 10, proclaiming that "the Kingdom of God is near" among the many people around them who long for peace in their lives. By offering gracious hospitality through events like the festival, relationships can be forged and deeper conversations begin.
At the festival, members of the congregation met parishioners who had been married or baptised in the church 30 or 40 years before, but hadn't been back until now.
A couple who had been married in the church six years earlier organised childcare for the Saturday so they could attend for their wedding anniversary, and were delighted to meet new people and share their story over a pint of real ale!
Church members heard stories of pain and conflict in family life and met those with concerns in the workplace. Others who came included the local councillor, teachers from a nearby primary school and off-duty police officers.
Faith at the heart of community
Martin shared that at the festival, "There was so much talk of Jesus implicit and explicit in the conversations." This is a great starting point for the church to "be a space in which people can re-examine who they are and sense God's prompting and call in their lives."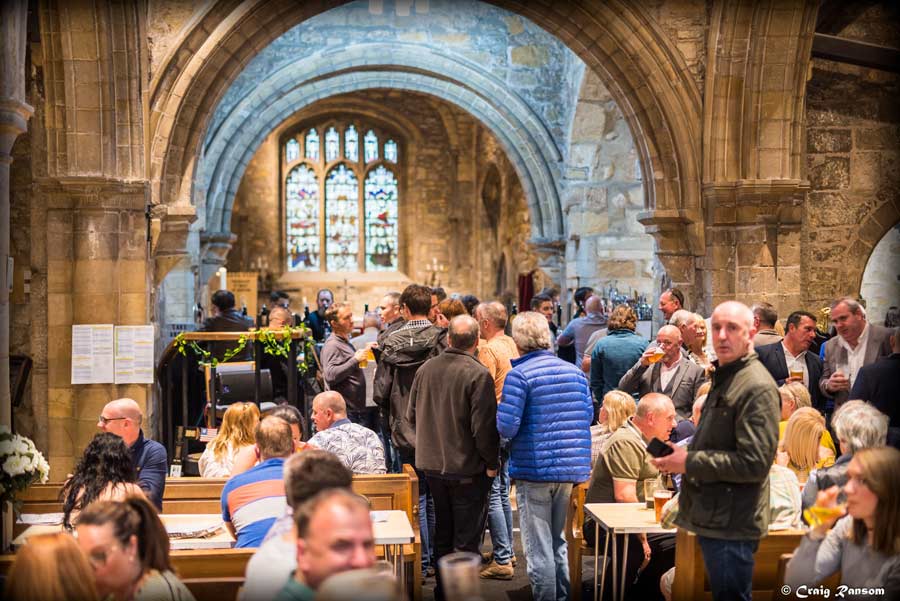 Nigel Rooms, UK PMC leader at Church Mission Society, was at the festival and was encouraged by the buzz and warmth that the event brought to the church and community. He noted the enthusiasm of local people to talk to Martin and make a connection – even asking for selfies!
He shared that events such as this, which use contextually relevant approaches (craft beer and artisan food fitted perfectly in Norton) to build relationships, form community, "break the sacred/secular divide and uncover faith at the heart of the community."
So what comes next? The church is being asked about dates for the festival to run again next year, and in the meantime they continue to find ways to open their doors and build connections in the community.
So what comes next?
The church is being asked about dates for the festival to run again next year, and in the meantime they continue to find ways to open their doors and build connections in the community.
Related stories