More than a market
A project to save food waste and serve poor communities has led to changed lives in Brazil
From physical food to spiritual nourishment: a market in north east Brazil changed Daniele's life – and the CMS partners behind it long to see more lives transformed.
Daniele first heard about a new market in her community of Aguazinha (a poor neighbourhood in the city of Olinda) when two women came to her house. These women were members of Água Viva, an Anglican church in the area led by CMS local partner Bishop Flavio Adair. They came with news of a community market being launched by the church, where Daniele could come and buy food for her family for just five reais (about 80p).
Daniele, 38, grew up in a loving family home in Aguazinha, but her family had always had financial struggles. Now with two children of her own, she came along to the market. There she met Rosie and Stu Bayford, CMS mission partners who helped to start the market.
From delay to dreams
The idea for the project came about when Rosie and Stu were stuck in the UK waiting for a visa extension. Looking for ways to serve while they waited, they got involved in a project in Leeds redistributing surplus food. This brought to light for them just how much food is wasted (globally, around a third each year), so Rosie and Stu started dreaming about how this could work back in Olinda. They established that Água Viva church was interested in partnering with them and had space to host a market in Aguazinha.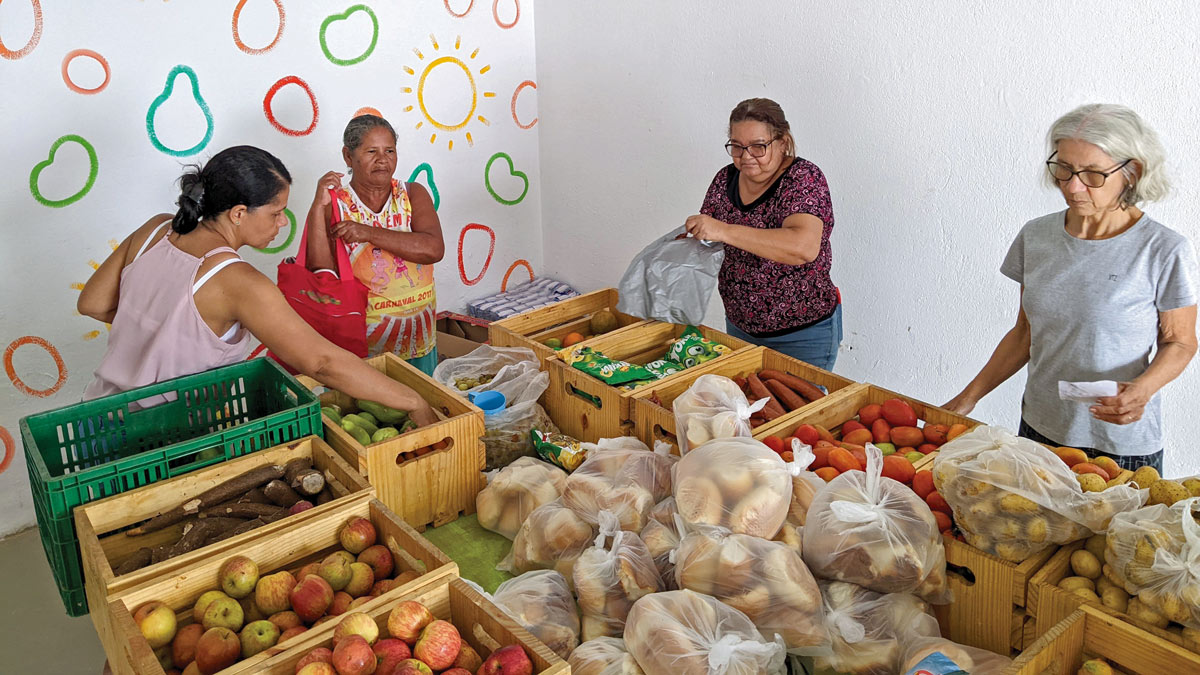 On their return, they put together the details of a plan, brought together a team including fellow CMS mission partner Daniel Brito Medeiros and other members of Água Viva church and reached out to different supermarkets to see if they would be willing to donate food that would otherwise go to waste. The process took several months of ups and downs, but in April 2022 the market launched!
Rosie and Stu explain, "The community market exists to serve families most in need here in Aguazinha. Each week we pick up food that would otherwise be going to waste at bakeries and supermarkets in the area.…
"The idea is that this is like a little shop where families can come and choose the food they'd like. Many of these families have lots of children and are unable to work for a multitude of reasons."
More than food
As Daniele came along to the market, she got to know people from the church. The market isn't just about food – those who come along can have a drink and a snack, and spend time chatting with the team.
Rosie and Stu continue, "The idea of the market is not to just provide food for the families, but to walk alongside them as they do life…. It's about meeting the needs of the people. And that's not just physical food, but also emotional and spiritual.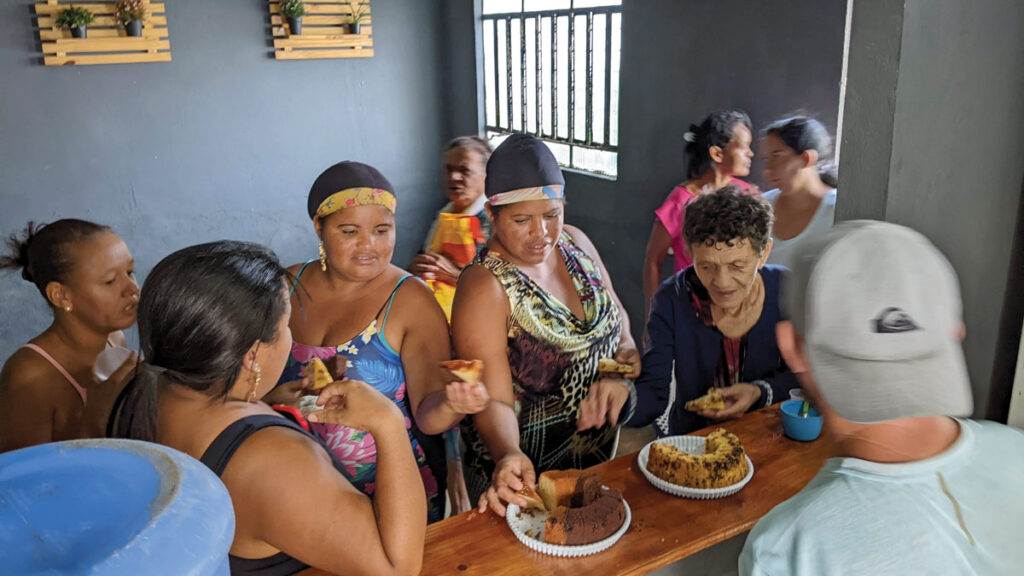 "We have found that through conversations, through getting to know people, they're interested and they want to know more about church."
Bishop Flavio describes the market as "our work here to serve God together in the Aguazinha community".
Daniele began to attend the church. For her, Christianity wasn't a totally new concept, and she had been interested in faith throughout her life. Her grandpa and other members of her family were Christian and she had been to a church and a catechism class when she was growing up, but Daniele never got as far as taking her first communion.
She explains that as she started attending Água Viva, "I was not Christian but I was coming to church. Then I went to a course for people new to church and there I met Jesus. I gave my life to God."
"Now I've met Jesus…"
Daniele was one of three women from the market to get baptised earlier this year. Jesus has made a big difference to her life: "Before I met Jesus, I drank a lot and I smoked, I went to parties and I was very angry. Anything upset me. But now I've met Jesus I don't drink anymore. I don't smoke anymore. I feel calmer and I'm much happier."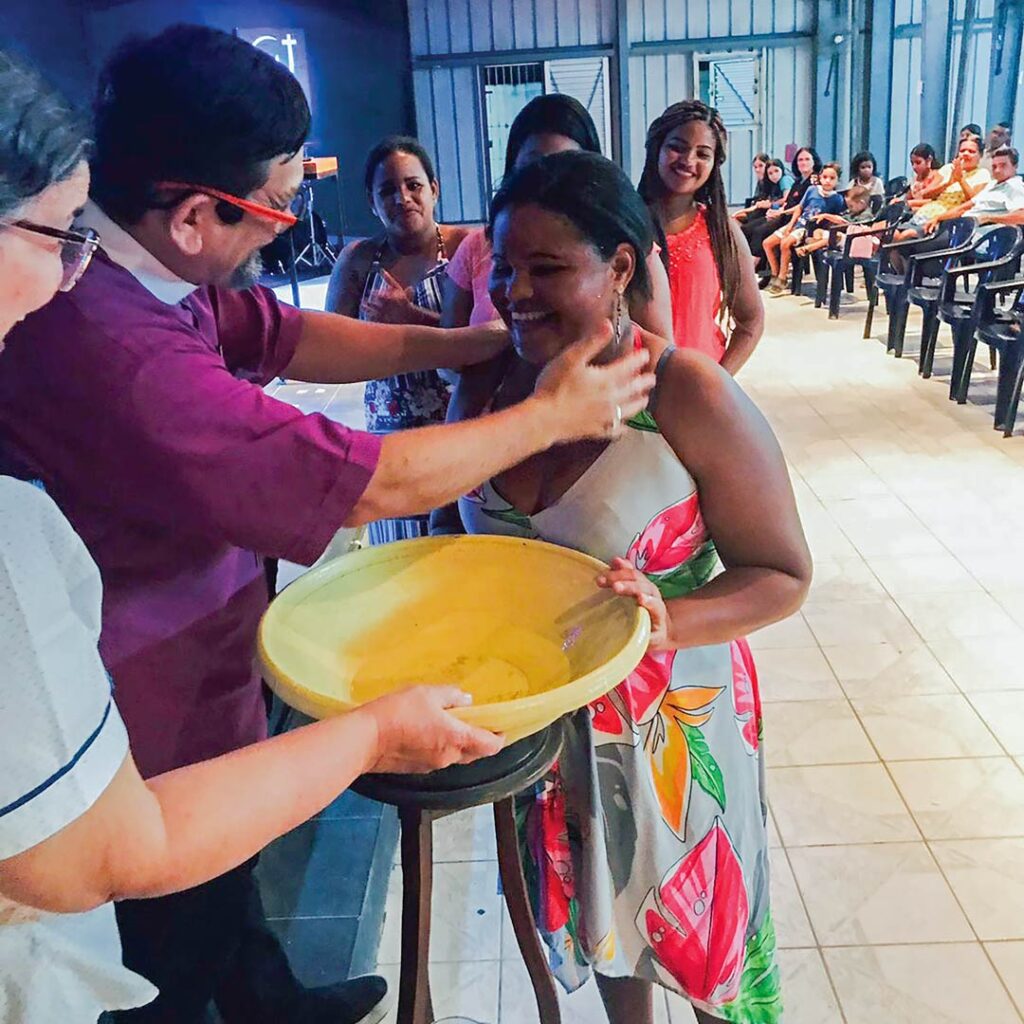 Through the church Daniele has become part of a small group, with friends who have helped her to understand more about Jesus and encouraged her.
Daniele's family have also been very supportive: "I gave my life to God. And then when I came back, I told my family, my friends, and everybody was supportive, was happy."
Sharing the love of God
Daniele continues, "I would love to see my family get to know Jesus because it's making a huge difference for me. I'm so happy and I would love them to taste and be happy like me. I can speak about Jesus and as well I think the food market should be speaking about Jesus and helping people to get to know the love of God."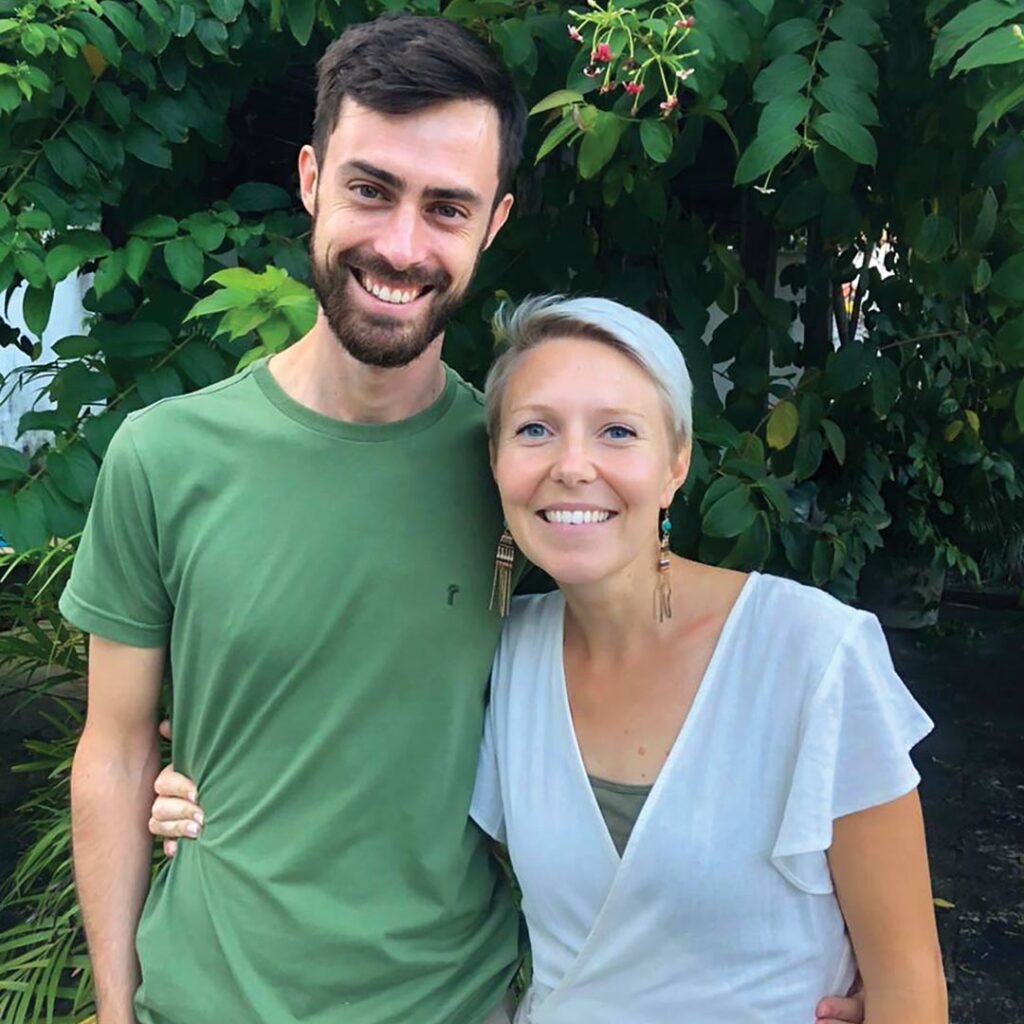 That is part of Rosie and Stu's dream too: "We're really excited to see more of these families come to know Jesus through the market and to bring the church to them in a different way. We're really excited for what is to come. We pray that through the market, people can start asking questions and exploring what faith means to them and that we will see many more baptisms in the future."
Related posts