Not giving up in Ukraine
"Having lived through months of war, I know that God is my provider, my protector and our healer," says mission partner Alison Giblett
When Russia invaded Ukraine in February last year, many people expected CMS mission partner Alison Giblett to return to the UK for her own safety. But Alison decided to stay on in Ukraine, where she has continued to bring God's transforming love everywhere she serves.
One February morning last year, she woke up at 5am, knowing she needed to pray. At 6am, she heard that Russia had invaded. At 7am, the pastor's wife rang to invite her to join them for a couple of days. Plans developed, and soon, 40 members of their church were evacuating Kyiv together and relocated to a village just outside the city in hopes of being safer there.
Choosing to stay
Alison has spent the past 18 years in Kyiv, working in church planting and growth and leading the Genesis addiction recovery ministry. When Russia invaded, she had the option to leave her church, Tabernacle of the Living God (TLG) and return to the UK, but Alison stood firm.
"I felt very strongly that if God's called me to serve and to be a help in Ukraine, that I shouldn't leave when people really need help," she says.
One thing that stuck in her mind was Mordecai's challenge to Esther (Esther 4:14) – perhaps, like Esther, Alison had been placed where she was "for such a time as this"?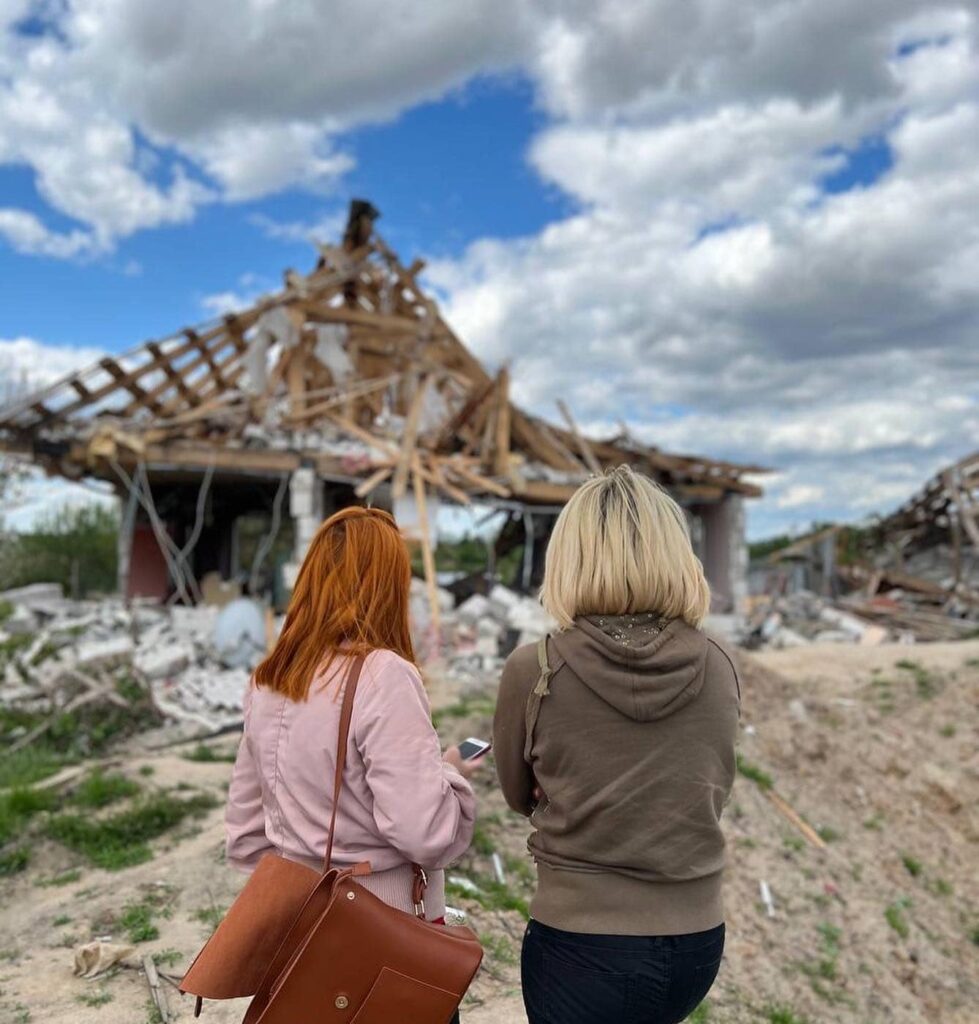 CMS supported her decision to stay, deferring to her local pastor Valery Alymov's judgement. In his opinion, Alison's staying on wouldn't pose an increased risk to anyone else, and he and others were hugely encouraged by her commitment.
Searching for safety
Having moved to a village in hopes of being safer there, they had in fact placed themselves almost in the path of the invading Russian troops. The group prayed continuously for their own safety and that of others, taking turns to pray during the night. They spent much of their time in worship and sharing what God was revealing to them.
It wasn't long before their power was switched off. With it, they lost running water, heating and then ran out of gas to cook anything. The group knew they had to move on, but how? The main road wasn't safe, and as a group of 40, with children and animals in tow, they couldn't leave as easily as they had come.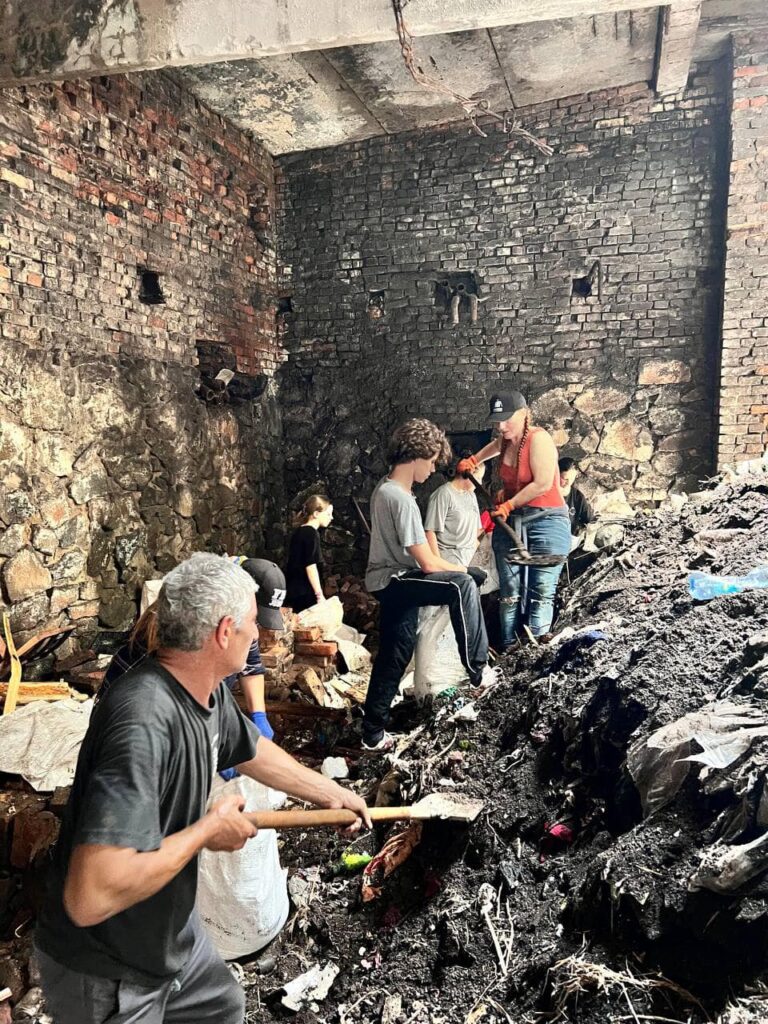 They prayed for God to make it clear to them when they should leave, and felt God would show them in three specific ways: it would be a sunny day, they would have plenty of time to pack up and there would be someone to help them get out safely. One sunny day, humanitarian aid workers reached them. Having come in to the village through fields and back streets, the aid workers were ready to guide the group of 40 out the same way, and they were afforded several hours to pack up and ready themselves to leave. The fulfilment of these three signs gave the group peace to know that this was God's timing for them to leave.
Having safely left the village, they moved on to a new location, and a third location a few days after that. After six weeks away from Kyiv, the region was de-occupied and they decided to return to help with reconstruction.
Repairer of broken walls
Returning to Kyiv, TLG quickly set up a ministry group called Repairer of the Broken Walls, and set about doing just that. They started by clearing rubble and just talking to people and listening to their stories. They wanted people to know that they weren't forgotten and give them hope to keep going.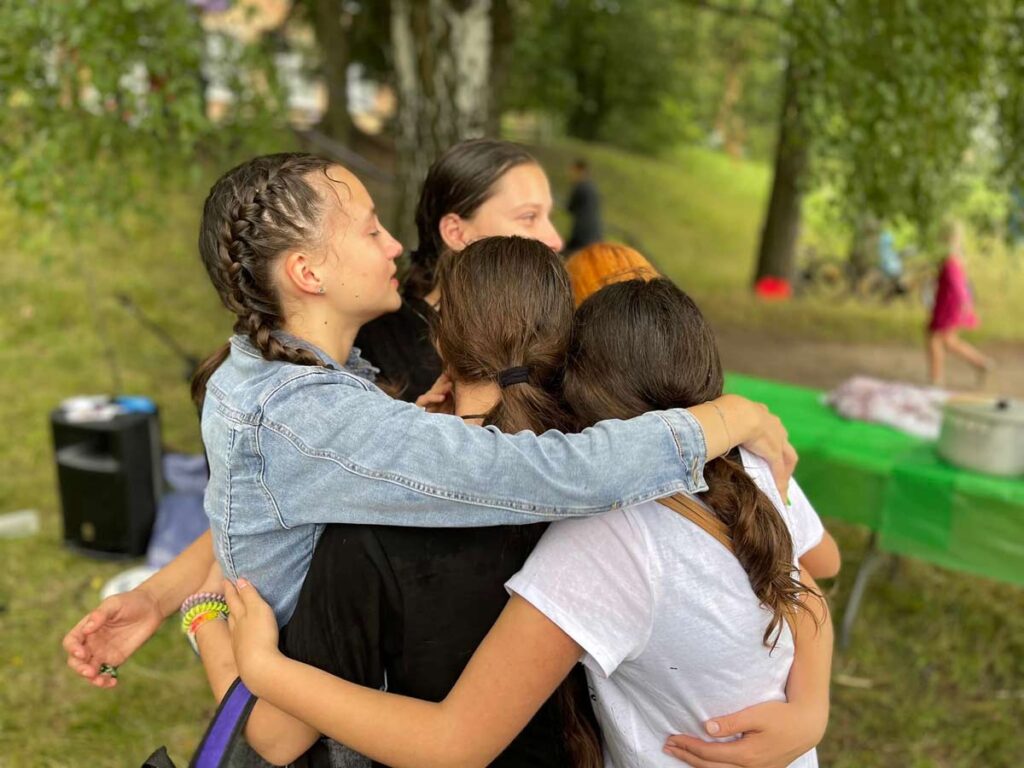 Beyond clearing broken glass and rubbish, the team from TLG also provided food parcels and medicine and organised a few camps for children, creating space for children to have some fun and talk a little bit about what they'd been going through. Following these camps, Alison and others from the church worked to keep up and develop relationship with the children as well as with the local school, headmaster and other people in the village. Later, they worked with the same children to build a bomb shelter for the community.
Working through the winter
Following their initial restoration ministry, the church has been able to expand their ministry and visit other de-occupied areas in eastern and southern Ukraine, repairing more broken walls and ministering to more people. They have set up a refuge centre in Kyiv itself, where people can come for warmth, light and for electricity to charge phones, torches and anything else. The centre also offers spiritual and emotional support, food and, if necessary, a bed for the night.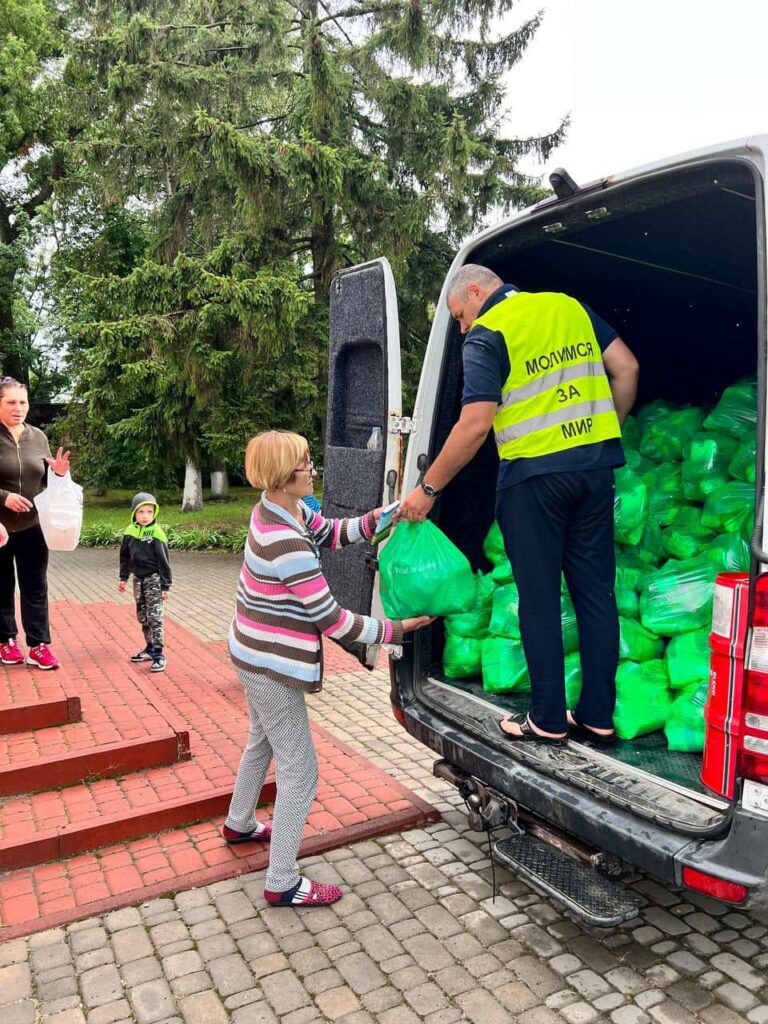 Almost a year on since the Russian invasion, the scale of the destruction across Ukraine is immense. Thousands on both sides of the conflict have lost their lives and millions of Ukrainians have left everything to seek refuge and a new life in other countries.
"It's one thing to say God is our protector and our provider when we live in nice, comfortable, warm homes and we haven't been hungry for months. But having lived through months of war, I'm really grateful to be able to say that I know that God is my provider, my protector and our healer, and a God of love in the midst of all the destruction and pain."
---
Related posts