"Please do not shut the door"
How CMS and Together Network are supporting seekers and new believers and helping churches understand how to welcome them
When we think about challenges facing believers in Jesus from a Muslim background (MBBs), we often consider persecution, violence or imprisonment. But what happens when the rejection actually comes from the Church?
From confidence to questions
Sultan* never expected to follow Jesus. But one day, at home in the Middle East, he came across a TV programme featuring a Christian from a Muslim background. He comments, "I used to say, 'How come these people are so proud of their religion when it is not true?'
"I used to watch with confidence as I knew my religion and wanted to find a mistake in theirs."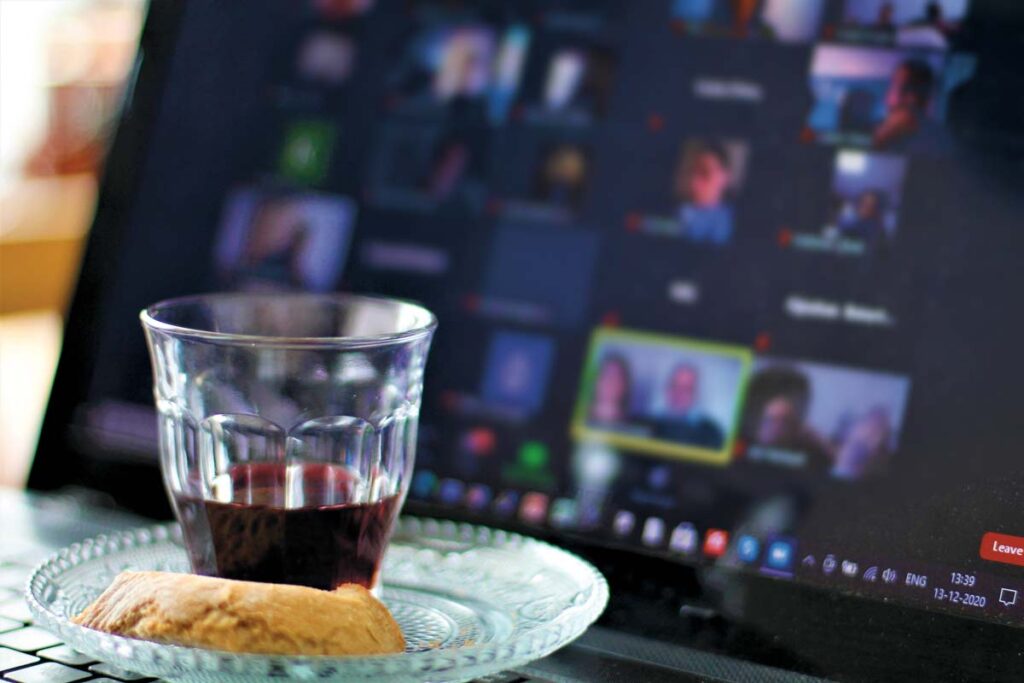 But there were some points raised that Sultan couldn't answer. So, he asked the imams. "I was very disappointed as none of them gave answers for [my] questions. They just said, 'Do not watch these shows.'"
After wrestling for six months, Sultan realised, "I had reached a place where I left Islam but not enough to join Christianity." He read the Bible and found it compelling. "When I read, I knew this was the truth and the true God I was searching for…. So I gave my life to the Lord and I accepted Jesus as my saviour."
"No one could help"
Sultan wanted to be baptised, but when he contacted a Christian organisation, they said they couldn't help him and suggested he travel to America. Another pastor told him he couldn't baptise Sultan for fear of getting into trouble with the government. "I was afraid that I would die without getting baptised, I got so upset."
Eventually Sultan was able to be baptised and spent several months with a church community in Bahrain. "After that, I was so happy."
But then Sultan started facing trouble in his community – from friends, family and colleagues – and his wife left him. Although this caused internal struggles, he cried out to God, and "the Lord answered me every time with a Bible verse, he always answered my questions." He adds, "It has been and still is a difficult journey; the looks, the threats are not easy."
It's apparent that Sultan needed and still needs solidarity and support: "My message to Christians is, please open your churches and doors for people like me who need spiritual help. I was so hungry for baptism and it was so important for me. If a person wants to be baptised please do not shut the door on them." Sultan is not alone in his experience of church rejection.
Online options
When Rania, a young Muslim woman in North Africa, started a relationship with a Christian man, she was also drawn to Jesus. Like Sultan, she approached several churches, but was turned away – they were afraid of helping a Muslim investigating faith in Jesus.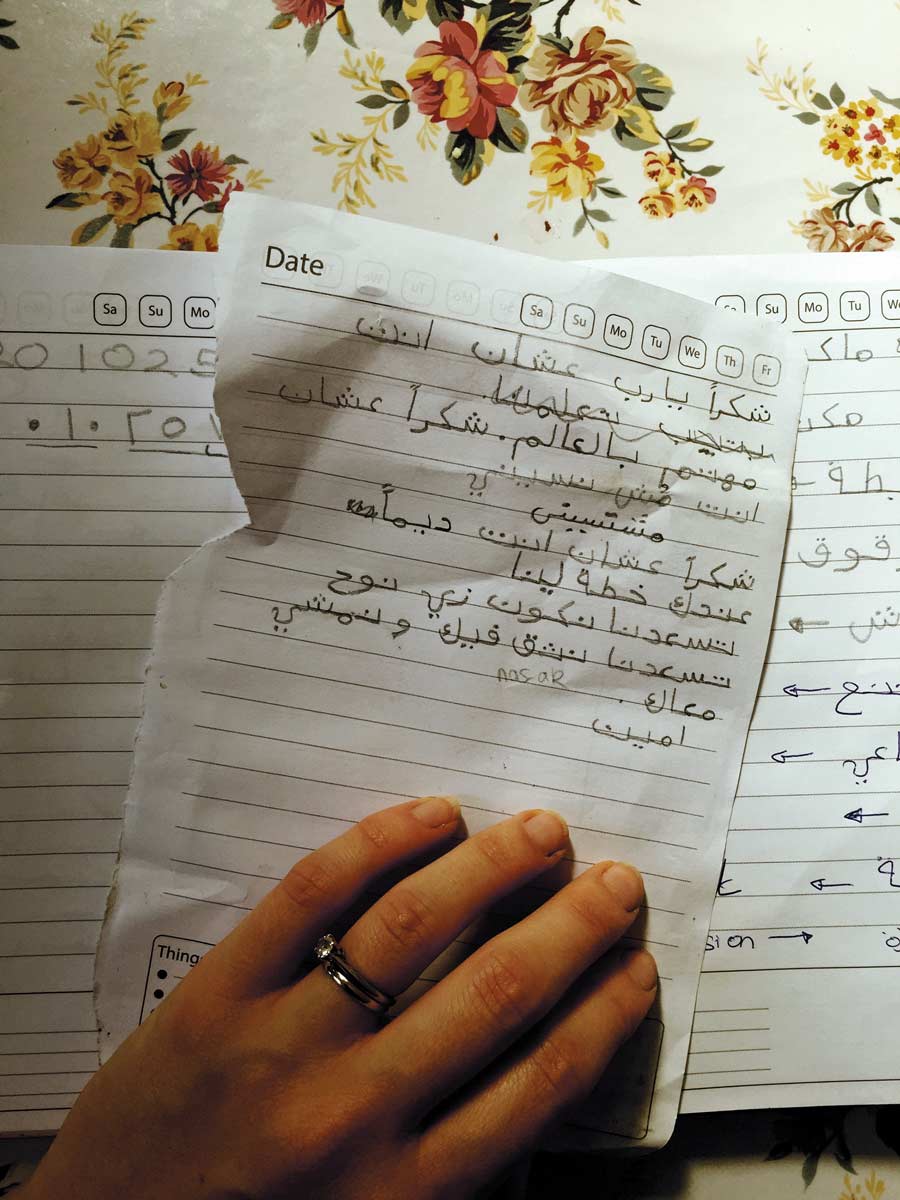 Rania found an online network helping seekers and believers from Muslim backgrounds, led by a CMS local partner. They connected Rania with a local volunteer. After a successful face-to-face conversation, Rania brought her sister to meet the volunteer's wife and they talked for three hours. Later that night, as Rania and her sister prayed, Jesus appeared to them and light filled the place where they were – overcoming their hesitation.
The sisters continue to meet with the volunteer couple weekly for discipleship. The volunteers say the women love Jesus with their whole hearts.
"Send someone for me"
Adam in Bahrain started searching for Jesus at age 18. He explains, "I went to the church and told the priest I wanted to be Christian and to know more about Jesus, but he said he could not help me because of their policy. I asked God, 'If Jesus is the truth, please let me know or send a sign or send someone for me.'"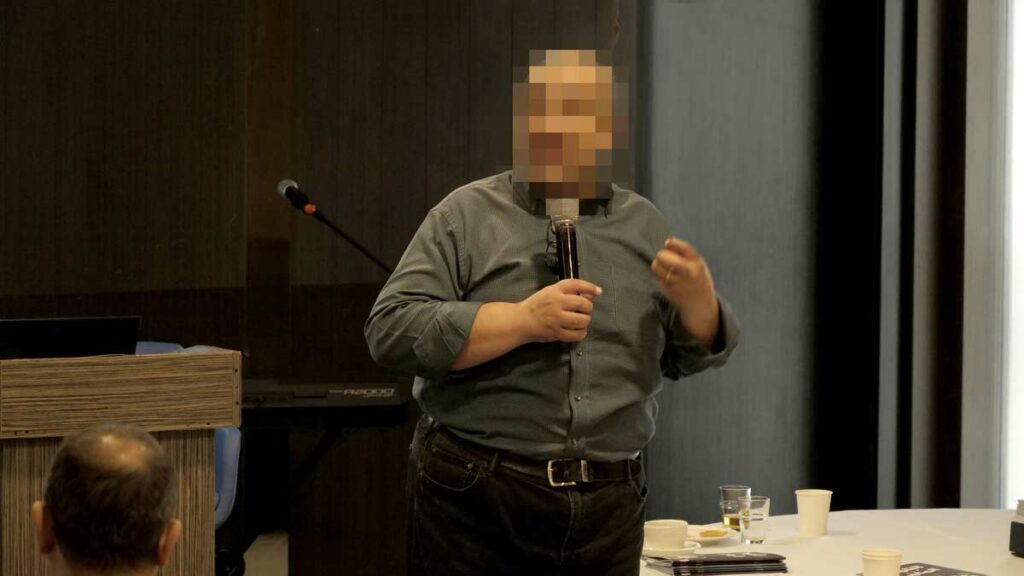 One of Adam's friends told him about someone online who could help him learn about Jesus. Adam contacted this woman, who lives in Egypt.
"She arranged for me to meet someone where I live…. The first time I met Mr M, he explained lots of things but I didn't understand; I just thought he was crazy. But something inside me told me that Jesus, that Christianity, there is something there."
Easy to accept Jesus
Adam began to read the Bible. "I read Matthew, and I found myself reading fast because it was so interesting. I learned about Jesus from reading the Bible and from talking about my questions with Mr M and the woman online. It was very easy to accept Jesus, because it was very logical when I read and understood what he did."
But following Jesus hasn't always been straightforward. One day, Adam was arrested after reading the Bible in public and discussing it with two men who turned out to be security officers. He spent a month in prison, which has made it hard to get a job, yet he still remains eager to share his faith with others: "I have walked with two new believers. I hope I will get to journey with others because I feel very happy when people come to know God and know the truth."
Equipped to make disciples
With opposition coming from their families, communities and even some churches, many MBBs feel isolated and their faith fades. CMS recognises that if MBBs are going to continue growing in faith, there is a great need for people to journey alongside them. That's why CMS is partnering with Together Network (TN), which focuses on discipling groups of MBBs so they can in turn disciple others. Both Sultan and Adam have taken part in a training conference run by TN. Adam shared, "I'm doing the training because the thing I love the most is to help new people to know God.
"A year ago, I was thinking about emigrating, but after trying many times, I think God…wants me to stay and to share the good news here, so that is what I want to do. I want to do God's work."
---
Related stories