PMC: From Nottingham to Uruguay
Former SAMS mission partners Carolyn and Mark Gilmore first hit on the idea of applying the Partnership for Missional Church process in Uruguay during a visit to Montevideo in 2017.
Partnership for Missional Church is a three-year process designed to help churches find freedom in God's mission through seeing where God is at work in their community and how they can join in.
Familiar with the PMC process through their work in Nottingham, something prompted them to consider whether the same principles could be applied in another diocese close to their heart.
Carolyn and Mark had been mission partners in Uruguay during the 1990s and on to 2003. When they returned in 2017, they discovered that the Anglican Church was facing huge challenges with greatly reduced membership and a lack of community.
La Espronceda: conspicuously different
However, there was a vibrant, community-based, mature church doing amazing work with vulnerable children and young people in their barrio in Montevideo: La Espronceda. What made this church different?
On reflection, Carolyn and Mark could see a lot of parallels between the PMC approach to the parish work in Nottingham and La Espronceda's work in their local community.
Wider research suggested PMC might be a good fit for the Anglican Church in Uruguay, providing a framework in which the church could begin again and reboot itself. But at the time, the lack of leadership and unity in the diocese made it seem like wishful thinking.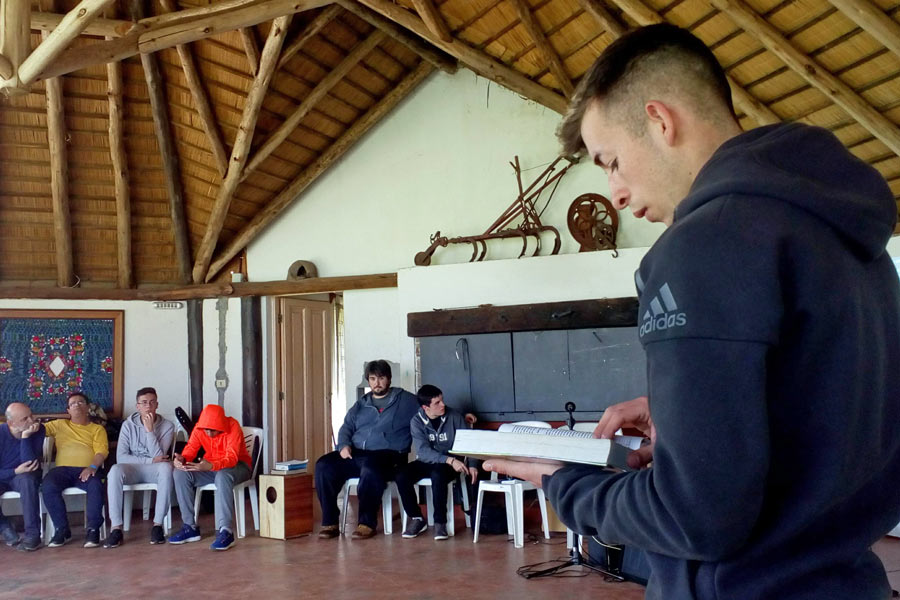 Starting small
Even so, when they returned to the UK, Carolyn and Mark asked Nigel Rooms, leader of PMC in the UK, whether PMC materials were available in Spanish. They weren't. Carolyn and Mark explored the possibility of translating some of them and put together a basic plan of how to introduce the principles in Uruguay. The leaders of La Espronceda church were keen to sign up to the project to help trial the material and also to help adapt it for Uruguayan culture.
In September 2018, Carolyn and Mark returned to Montevideo on sabbatical, ready to introduce Dwelling in the Word, one of the PMC practices, to La Espronceda at a church retreat.
But in typical Latin fashion, at the last minute that idea soon became a suggestion to lead the whole retreat. This opened the door to introduce the theological and missiological framework in which PMC operates as well as the six spiritual practices which underpin the process, with a special focus on Dwelling in the Word.
Immediate impact
La Espronceda took to it like ducks to water. They were looking for God's direction and PMC provided them with the framework in which to continue their journey.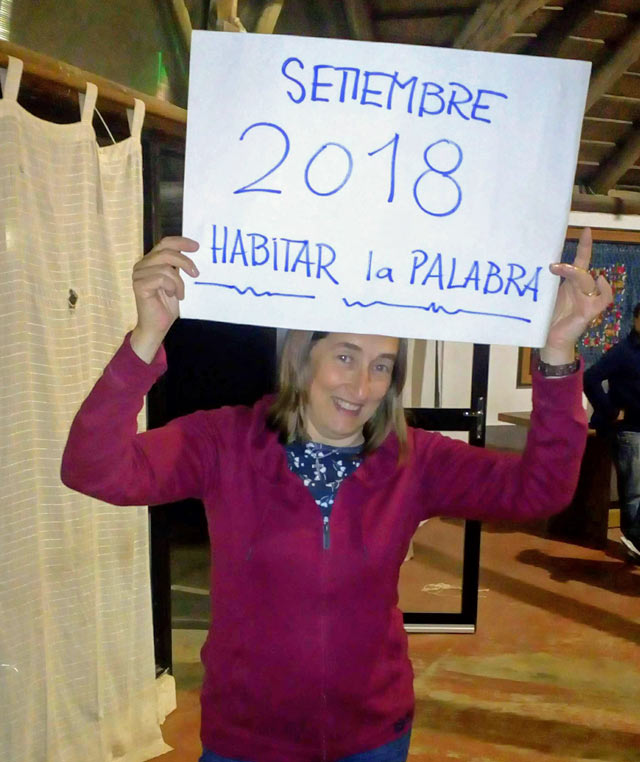 As well as falling in love with the practice of Dwelling in the Word, they felt that the underpinning principles articulated their own missiology in a unifying way.
It also had an immediate effect: they particularly responded to the idea of partnering with local "people of peace", and changed a planned mural design (above) to include the local community and reflect not just church life but the life of the neighbourhood.
More recently, Carolyn and Mark shared their experience of PMC in Spanish with the new Bishop of Uruguay, Daniel Genovesi, and his wife, Mechi Tarragona, a CMS local partner.
Bishop Daniel and Mechi were very taken with the PMC process and could immediately see how it would bring something very positive into the Uruguayan context.
As such, they asked Carolyn and Mark to hold a workshop with some key leaders, consisting of a very quick overview of PMC and a Dwelling in the Word session.
People loved it and there was a real sense of God's presence in the room in what felt like a rebirth for the Anglican Church under Daniel's inspired leadership. They want more.
Thinking big
Looking ahead, Carolyn and Mark are planning a three-year process working alongside CMS and churches in Uruguay to implement the PMC process.
This will hopefully include La Espronceda and the Anglican Church working together on the process and inviting other churches to participate.
Having worked with Nigel and CMS on the relevant material, the idea is that Carolyn and Mark will go every six months to present the next stage of the process and do additional translation of material to leave things in the hands of Uruguayan leaders, being on hand to help via Skype in the interim periods.
The idea is that by the end of three years, the Uruguayan church leaders who have been involved in the process will be able to share the process anywhere on the continent.
---
Related stories