The cutting edge
Haircuts and mentoring carved a brighter future with Jesus for one young Honduran drawn into drugs and street life
Owen was on the streets, taking drugs and rejected by family. His story could have been similar to that of many young men in Honduras: drawn into gangs, crime and destruction.
But today Owen is studying at university and running a barbers' shop with CMS mission partners Lindsey and Steve Poulson, who work with children and young people at risk.
Here Owen and Steve tell Owen's story…
---
My name is Owen. I am from Honduras. I'm 24 years old and I'm the owner of Barbería Marquez Alas.
Rejection
I grew up in a disintegrated family and I was rejected by my mother. That was really hard and I decided to go to the streets.
God gave me the gift of being a good student. Despite being on the streets, taking drugs and doing very bad things, I still got very good exam results. That meant I could join a project where I could live in a children's home here in Talanga, a town north of Tegucigalpa, the capital of Honduras.
When I went into the children's home, my family wanted nothing to do with me. For the 13 years I lived there, neither my mum nor my dad, nor any of my family, visited me. And that really was hurtful, because I wanted them to see that I was not a failure.
Steve: I met Owen as a teenager when he was living in the children's home. Owen had lots of difficulties growing up, but he's always been very responsible and willing to work. A few years ago, he started to learn to cut hair and practised on me. I went through a couple of years with pretty bad haircuts. But now, it's got much better.
I realised that having my hair cut by Owen was a great opportunity to chat with him, so that ended up being our times of mentoring. We would come together every couple of weeks or every month – he would cut my hair and I would hear about his life.
Switching off from God
Owen: I always heard about Jesus. When I was a small child, my uncle and aunt would take me to church and Sunday School. I also joined a Bible study group for children. About four years ago I left the children's home, and with it the safe bubble where I'd grown up. I started to spend time with people I had met at school and they weren't necessarily a good influence.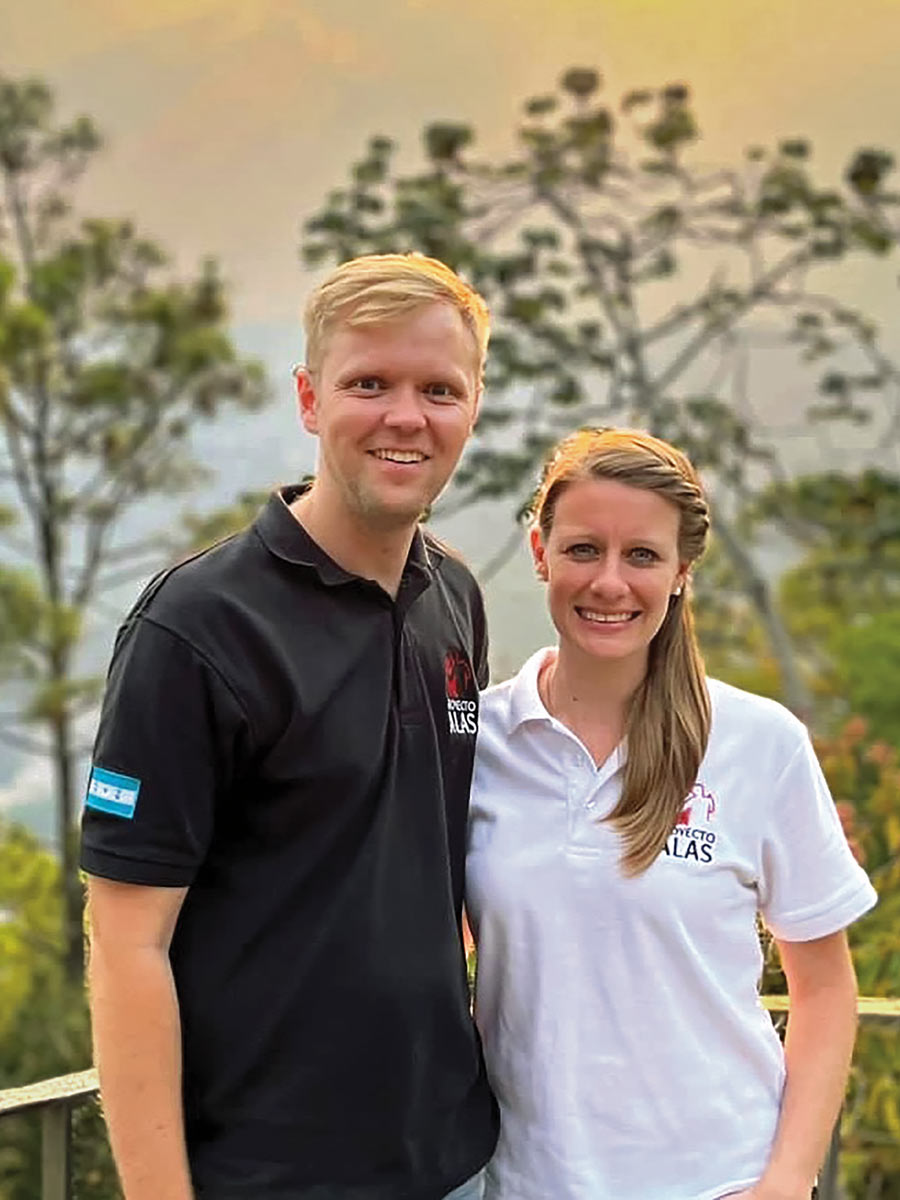 My life completely changed. I started going out to parties, spending time with women and doing things that didn't honour God. Although I was able to work, I would still go out at the weekends and abuse my body. I knew it wasn't pleasing to God, so I sort of switched off that part of my life.
Steve: When Owen left the children's home, I was still able to go and get my hair cut by him, so we stayed in contact. I had always said, "Why don't you come and join us and start your business, your barbers' shop, with Proyecto Alas [the project Lindsey and Steve work with]?"
Proyecto Alas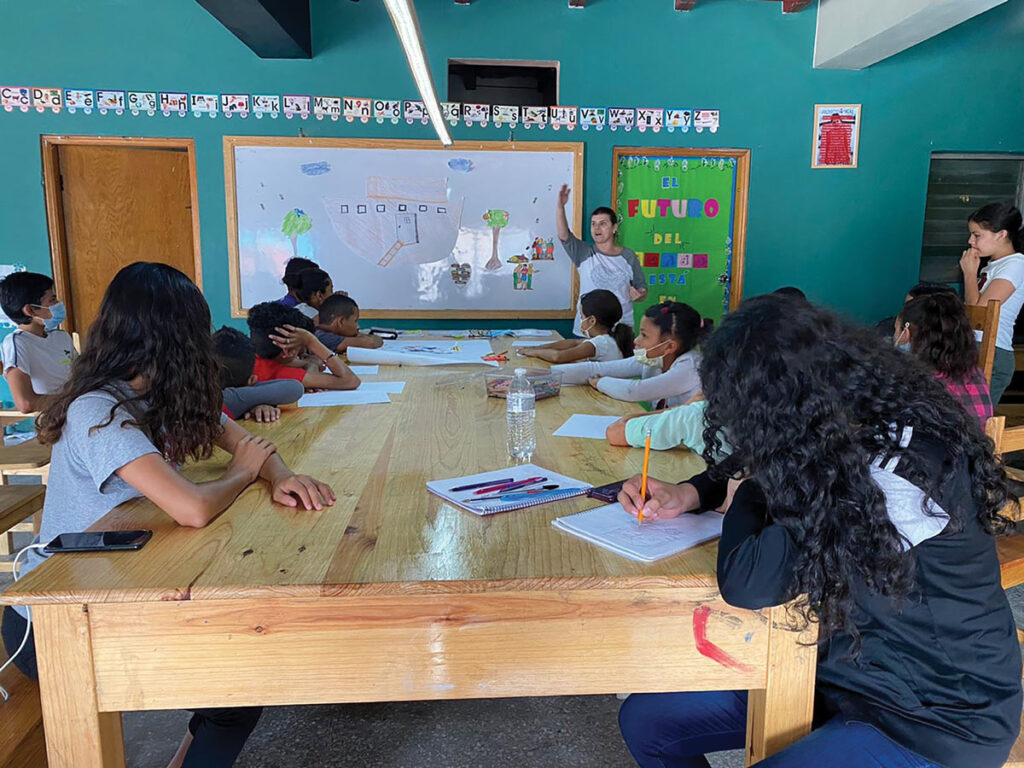 Lindsey and Steve Poulson work in mentoring, creating safe spaces for at-risk children and young people to grow. They explain what Proyecto Alas is all about:
"Gang violence, corruption and poverty affect many Honduran young people. Many experience trauma at home and have few opportunities to change their circumstances. They feel abandoned to make a life for themselves and seek belonging in the only place they can think of – the street.
"Proyecto Alas started as a mentoring programme for children and young people. We bring together a consistent and caring adult with a child or young person, and that adult walks alongside them. There's so much research showing even just an hour a week one to one in this positive environment can really make a difference.
"Proyecto Alas has grown and now includes an education programme for children to get homework help, a psychologist who provides support and a youth group at the weekends.
"We've also started businesses, such as Owen's barbers' shop and a cafe, that bring in support for the project and provide employment opportunities for the teenagers as they get older. Through employing people in our businesses, we're able to give them a dignified way of helping themselves. It's really exciting to see coffee shop staff, for example, paying for their own education."
Sick of it all
Owen: There came a point when I realised I was sick of this monotonous life. I went into a time of very deep depression, and I tried to just finish it all. I started praying again because I was sick of what my life was turning into. And I started searching for God again.
One morning I woke up crying, feeling terrible. I said to God, "I don't want this anymore… God, what do you want for my life?" The Lord gave me the opportunity to start receiving discipleship. And also to be part of the barbers' shop project.
Steve: At the beginning of 2022 Owen was in a really low place. One day he called because he was losing his job and his home. We managed to arrange a place to stay, and we worked together towards opening the barbers' shop.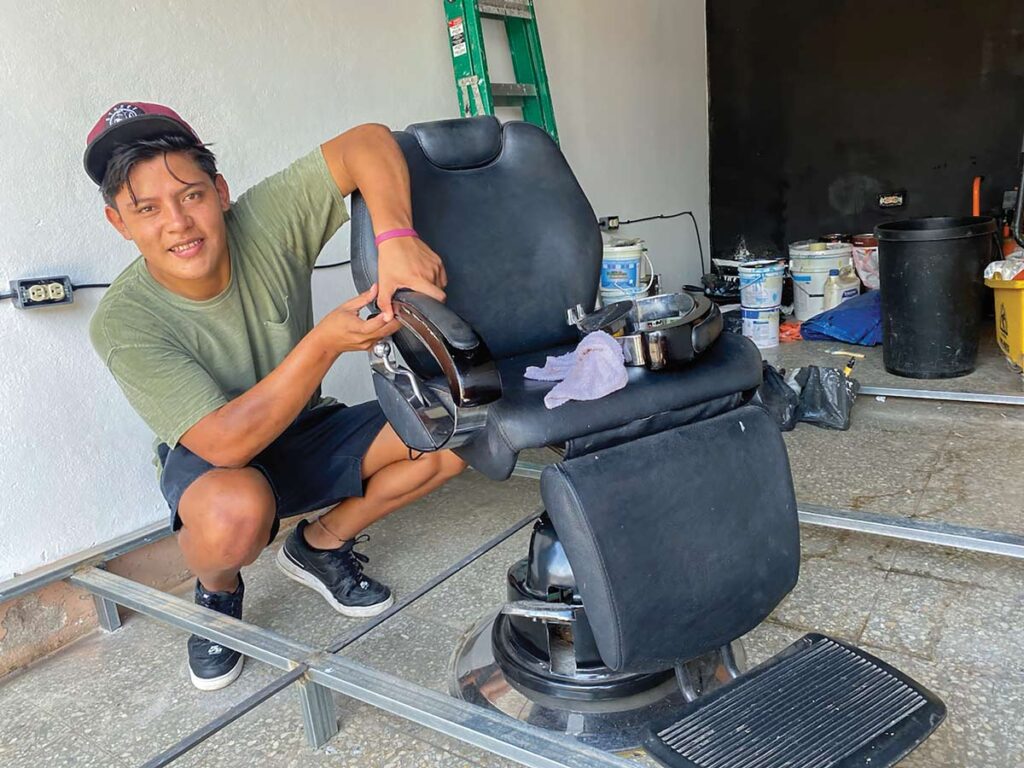 While all of that was going on, we were getting to spend more time with Owen. He was coming to prayer meetings at our house and at one of those he re-dedicated his life to the Lord. There was a 180-degree change in his life. From searching for meaning in drugs and a whole host of things he shouldn't be doing, he started seeking Jesus.
180-degree change
Owen: Over the past year, there's been a big change in me emotionally. I realised that even though I was going out to parties, it was something I didn't want. I was hiding a hole in my heart. When I stopped going out, I was able to stop filling that hole with things that really weren't healthy for me. I am very thankful to God that I've gone at least six months with no alcohol and no drugs.
God has given me the strength to keep going every day, get up every day and never give up.
Although I didn't grow up with my father or mother, God always put people around me. And thanks to God, those people have helped me to grow spiritually and through my education. Now whenever I wake up, I say, "God, may your will be done today. I want to follow you." And when I go to sleep, I say "thank you".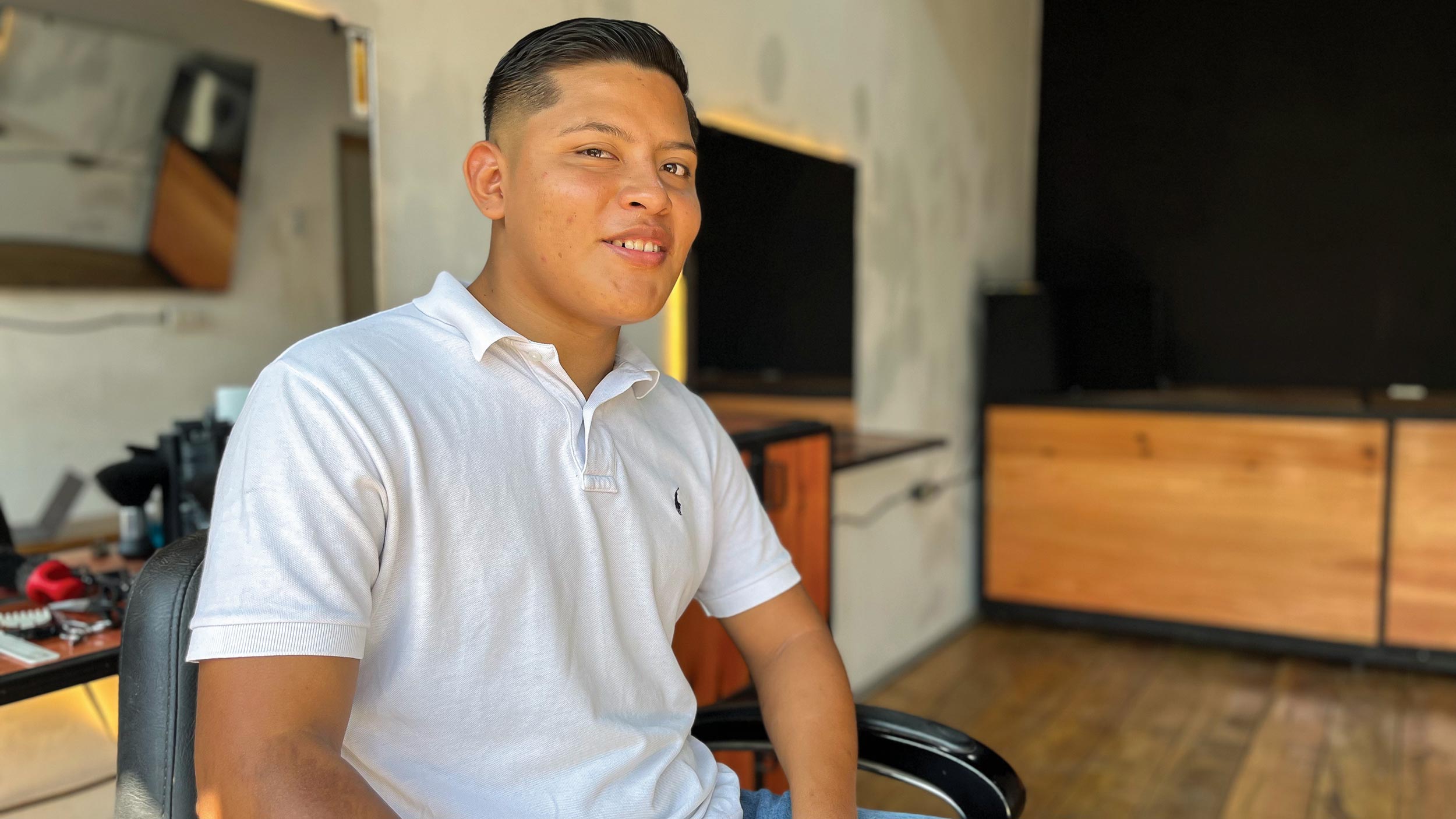 "It's amazing to
see how Owen
is really taking
charge of his
own life under
the guidance of
the Lord…."
Lindsey and Steve Poulson,
mission partners in Honduras
Passing it on
Steve: Owen is now an example for our other children and youth. He's been through what they are going through. So it's great to see him studying social work at university Monday to Thursday and then Friday to Sunday running the barbers' shop.
Jesus has changed Owen amazingly. It's not been easy. It's been a long journey with many ups and downs. But we know we need to just keep going. Never give up. Jesus never gave up on me. So why should we give up on Owen and the other young people we work with?
Owen: I'd like to serve as an example for the kids [at Proyecto Alas] and be a help to them. Because it might not be easy, but asking for help from God and just keeping on going every day makes it worth it.
I don't just want to be an example of someone who's graduated and has their own business. I want them to see that I'm someone who serves the Lord. Because everything that I have has been given to me by God.
Recently I got a tattoo on my leg saying "I just didn't give up," because Jesus has always been there and he didn't give up on me.
---
Related posts